Japan motorcycle manufacturers have carved a name for themselves as pioneers in the world of two-wheeled transportation. Let's dive into the captivating stories behind the largest motorcycle manufacturers! We will unveil the powerful machines that have ignited the imaginations of riders and enthusiasts worldwide.
Table of Contents
11 Most Japanese Motorcycle Brands
Honda, Suzuki, Yamaha, Kawasaki, Meguro, Tohatsu, Marusho, Rikuo, Marusho, or Hodaka frequently appear on "best of" and "top lists" regarding Japanese motorcycles. There's still a lot more for you to discover.
1. Honda
Honda is a prominent name and one of the largest manufacturers in the world of motorcycling. With a rich history spanning decades, Honda has established itself as a global leader in producing innovative, reliable, and diverse motorcycles. Founded in 1948 by Soichiro Honda, the company's motorcycles are renowned for their engineering excellence, cutting-edge technology, and iconic design.
From iconic classics like the Super Cub to cutting-edge sports bikes like the CBR series, Honda's motorcycles are synonymous with performance and a commitment to enhancing the riding experience. With a dedication to environmental sustainability and a rich history of accomplishments, Honda continues to shape the two-wheel landscape, capturing the hearts of motorcycle enthusiasts and riders of all kinds.
Pros
Reliability and low maintenance
Innovative technologies and features
User-friendly design
Con
Limited customization options
Standout Models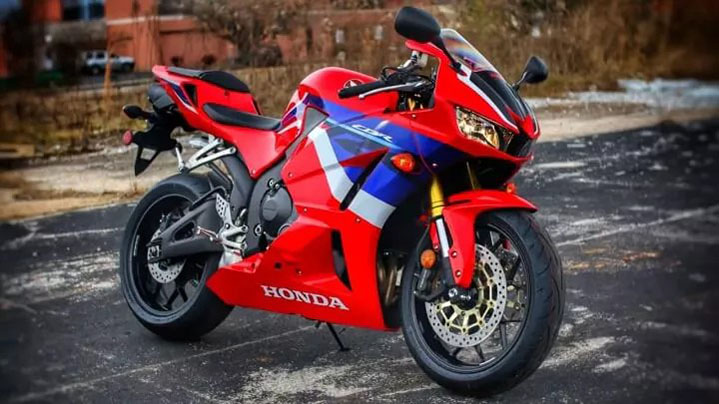 2. Suzuki
Suzuki Motor Corporation's journey began with the production of lightweight motorcycles and gradually evolved into a full-fledged lineup spanning various categories. The introduction of the Suzuki GS series in the 1970s marked a significant milestone, exemplifying the bike maker's focus on sportbike performance and reliability.
Over the years, Suzuki's contributions to motorsports and motor industry, particularly in racing and off-road competitions, have further solidified its reputation for engineering excellence. The Suzuki Advanced Cooling System (SACS) for efficient engine cooling, the Suzuki Ram Air Direct (SRAD) intake system, and the Suzuki Dual Throttle Valve (SDTV) for precise throttle response are some of the innovations that highlight the brand's commitment to enhancing performance.
Pros
Rich motorcycling heritage and legacy
Competitive pricing for various budgets
Balanced and enjoyable performance
Con
Styling may be less distinctive to some riders
Standout Models
Suzuki GSX-R600
Suzuki V-Strom 1000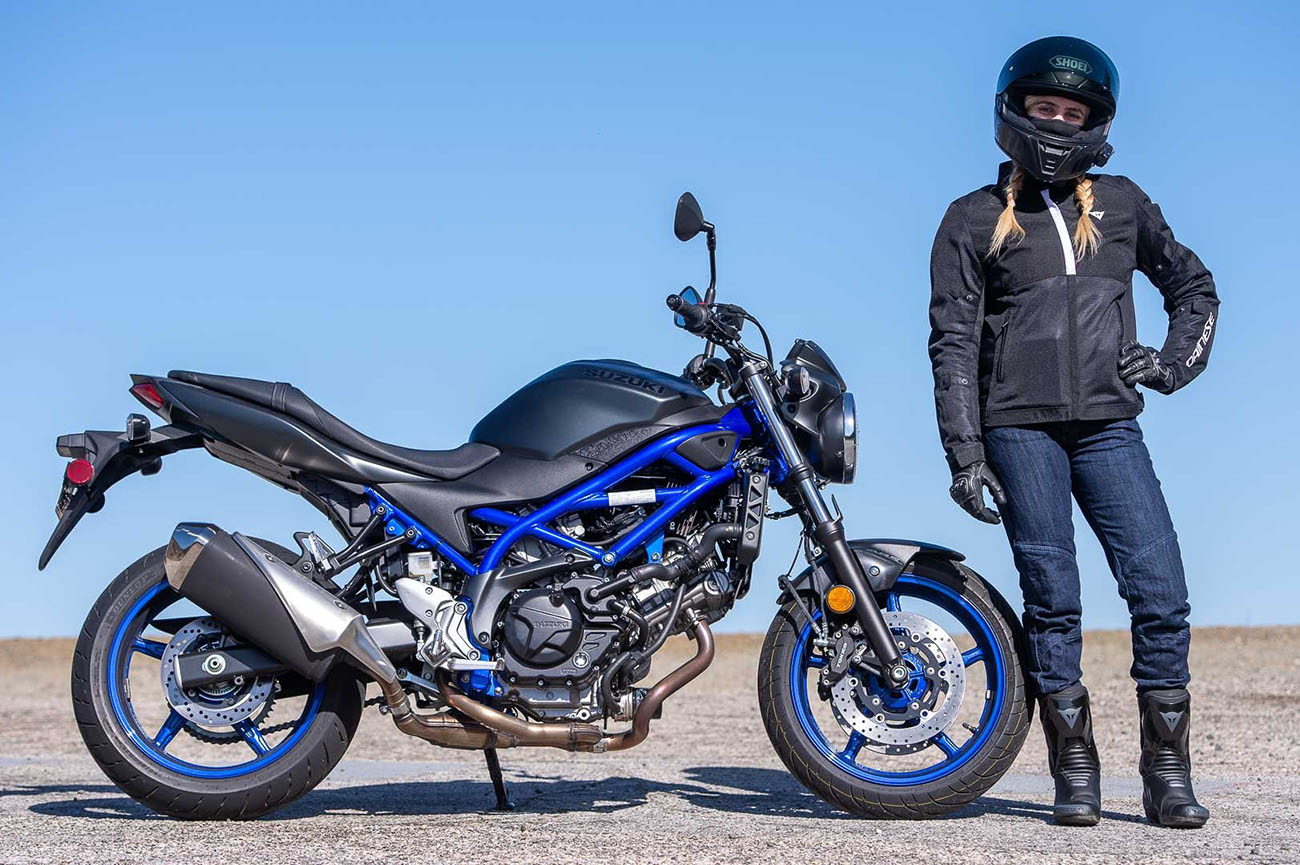 3. Yamaha
Yamaha Motor Corporation, a Japanese multinational company founded in 1953, is a prominent player in the global motorcycle industry. Renowned for its innovative designs and diverse range of motorcycles, Yamaha Motor Company has left an indelible mark on both the sport and touring segments.
Yamaha Japanese motorcycle models have pioneered numerous technological advancements, such as the Yamaha Power Valve System (YPVS), Yamaha Chip Controlled Throttle (YCC-T), and the Yamaha Chip Controlled Intake (YCC-I). All aimed at enhancing performance, throttle response, and rider control. Yamaha corporation has also shown commitment to environmental sustainability, with initiatives such as the development of electric motorcycles and the promotion of eco-friendly technologies.
Pros
Wide range of models
Recognized for iconic sportbikes and dirt bikes
Extensive customization options
Con
Standout Models
Yamaha VMAX
Yamaha FJR1300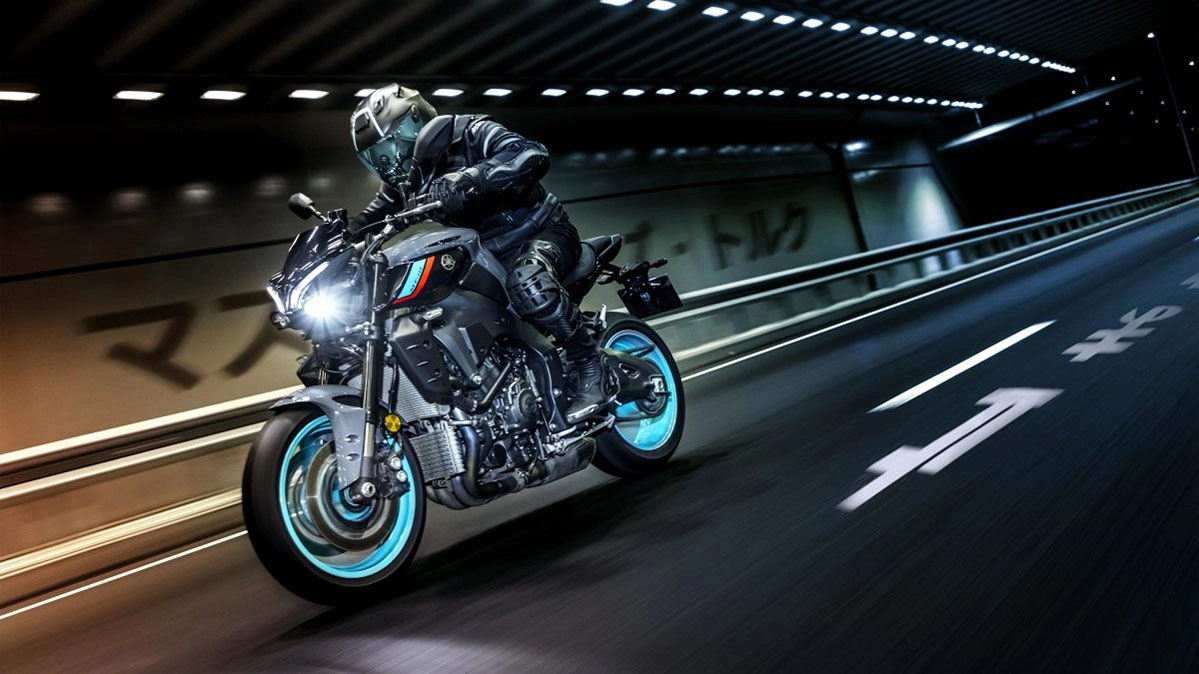 4. Kawasaki
This name is no stranger to speed lovers out there. Their history is intertwined with a passion for high-performance motorcycles by the founder Shozo Kawasaki. The Japanese manufacturer's early successes in racing, particularly in the Superbike World Championship, have shaped its ethos of pushing technological limits to deliver road bikes that excel on both the track and the street.
Kawasaki's reputation for powerful engines is underscored by models like the supercharged Ninja H2, which offers unparalleled acceleration and performance. Plus, this manufacturer of motorcycles focuses on electronic rider aids, such as traction control, multiple riding modes, and quick-shift systems. This enhances both safety and performance, allowing experienced riders to harness the full potential of their machines.
Pros
Suitable for speed lovers
Come with supercharged engines
Strong presence in adventure segments
Con
Some models may have aggressive ergonomics
Standout Models
5. Marusho
Marusho was established in the 1950s and gained attention with its innovative four-cylinder motorcycles, which were a rarity during that time. The brand's most notable model, the Marusho Magnum 500, showcased a horizontally-opposed inline-four engine, a design choice that set it apart from other manufacturers.
The choice of a horizontally-opposed engine allowed for a low center of gravity, contributing to better stability and handling. This configuration was relatively unusual in the motorcycle world at the time. Yet, the production span was relatively short, as the brand faced challenges in terms of marketing and distribution, which ultimately impacted its reach and recognition.
Pros
Unique historical significance as a vintage brand
Pioneering V-twin engine designs for its era
Collector's appeal due to rarity and heritage
Con
Hard to find due to limited production
Standout Models
Marusho Lilac Flash
Marusho Magnum 500
Marusho SG 250
6. Rikuo
In the 1930s, Rikuo Nainenki entered into a licensing agreement with Harley-Davidson, granting them the rights to produce Harley-Davidson motorcycles in Japan. This collaboration led to the creation of Rikuo motorcycles, which were essentially Harley-Davidson models manufactured and branded under the Rikuo name.
Rikuo motorcycles were powered by flathead V-twin engines, a design signature of Harley-Davidson motorcycles at the time. These engines provided reliable performance and a characteristic V-twin rumble.
What makes this brand stand out? The models embodied a fusion of Japanese manufacturing expertise and American design philosophy, resulting in street bikes that combined reliable performance with a touch of classic American styling.
Pros
Chic and classy design
Collaboration with Harley-Davidson for engine technology
Rarity and collector's value
Con
Limited availability of spare parts
Standout Models
Rikuo RT
Rikuo L750
Rikuo RM1
7. Tohatsu
Tohatsu's entry into the motorcycle realm was a brief endeavor, marked by the production of small-displacement bikes during the 1950s and 1960s. Their motorcycle production was relatively limited compared to other prominent Japanese corporations. Still, today, the items are considered niche collector's items due to their rarity and the unique position they hold in the history of Japanese motorcycle manufacturing.
Models from this brand were often characterized by their small engine displacements, making them suitable for urban commuting and short-distance rides. Given Tohatsu's expertise in manufacturing economical outboard marine engines, their approach to motorcycles likely emphasized fuel efficiency and affordability.
Pros
Suitable for urban commuting
Fuel economy
Con
Lack of modern features and technology
Standout Models
Tohatsu Clipper
Tohatsu Run Mantis
Tohatsu Road Racer
8. Miyata
Hailing from a background of bicycle production, Miyata briefly delved into motorcycle production during the mid-20th century. They contribute a unique perspective to the world of two-wheeled transportation.
Similar to their bicycle heritage, the models were often characterized by small-displacement engines. This motorised bike design philosophy aligned with urban commuting and short-distance travel. Miyata likely emphasized lightweight construction and fuel efficiency, reflecting an approach geared toward economical transportation.
Pros
Classic design and steady bodywork
Lightweight construction
Decent ride quality
Con
Limited availability due to discontinuation
Standout Models
Miyata Magnum
Miyata Gakusha
Miyata Mite
9. Meguro
Similar to Miyata, Meguro also emerged from a background primarily known for bicycle production. While precise performance figures for Miyata motorcycles are limited due to their historical context, they were built to deliver dependable, entry-level performance for everyday transportation needs.
Items from this reliable motorcycle brand adopted a utilitarian approach, prioritizing function over flashy aesthetics. This practical design philosophy resonated with their reputation for crafting reliable and useful motorised bicycles.
Pros
Vintage and nostalgic appeal
Diverse range of engine options
Con
Maintenance complexity for restoration
Standout Models
Meguro Z97
Meguro KL125
Meguro TS125
10. Hodaka
The company joined the market during an era when the demand for lightweight, agile bikes for off-road adventures was on the rise. Its focus on off-road performance, durable design, and connection to a specific era make it a valued part of the growth of motorcycling culture.
Motorcycles from this Japanese brand were designed with off-road and trail riding in mind. Their compact size, lightweight construction, and nimble handling characteristics made them ideal for tackling challenging terrains. Many models were powered by two-stroke engines, which offered a blend of power and efficiency suitable for off-road exploration.
Pros
Innovative engineering
Lightweight
Off-road focus
Con
Standout Models
Hodaka Super Rat
Hodaka Dirt Squirt
Hodaka Thunderdog
11. Fuji Heavy Industries
Fuji Heavy Industries, a renowned Japanese conglomerate, is well-known for its Subaru brand of automobiles. The company's involvement in motorcycles was relatively short-lived, occurring during the 1950s and 1960s. This period witnessed various Japanese companies exploring the growing motorcycle market.
Many of their models featured small-displacement engines, emphasizing fuel efficiency and practicality for urban commuting. Known for producing quality automobiles, Fuji Heavy Industries maintained a similar standard of craftsmanship in their motorcycles, ensuring durability and reliability.
Pros
AWD expertise
Boxer engine design
Safety focus
Con
Standout Models
Fuji Go-Devil
Fuji Rabbit S-1
Fuji Rabbit S82
Why Should You Choose Japanese Motorcycles?
The Japanese motorcycle companies have consistently invested in research and development, resulting in motorcycles that excel across various riding styles. Whether it's the nimble agility of sportbikes, the adventure capabilities of touring models, or the rugged durability of off-road machines, you can find a Japanese model that suits you.
Furthermore, the extensive global dealer networks and availability of parts contribute to hassle-free maintenance and servicing. With a history of creating iconic and enduring models, Japanese motorcycles embody a balance between performance, craftsmanship, and value. Thus, they are the top choice for riders seeking a harmonious blend of excitement, dependability, and innovation on the road.
Frequently Asked Questions
Are Bikes Expensive In Japan?
Yes, motorcycles in Japan can be relatively expensive due to various factors such as high manufacturing standards, advanced technology, and stringent emissions regulations. However, the price range varies based on the type and brand of the motorcycle.
How Long Do Japanese Bikes Last?
With proper maintenance and care, many items from Japanese motorcycle manufacturers can easily last well over 100,000 miles or more. Regular upkeep, quality manufacturing, and available replacement parts contribute to their extended lifespan.
Are Japanese Bikes Good For Long Rides?
Yes, Japanese bikes are generally well-suited for long rides. They offer a combination of reliability, comfort, and fuel efficiency, making them popular choices for touring. Many popular motorcycle brands designed their goods with features that enhance comfort and performance over extended distances.
Final Thoughts
These brands are no stranger in the Japanese motorcycle industry. Japanese motorcycle brands stand out as pillars of innovation, craftsmanship, and diversity. Whether you seek speed, adventure, or connection, they can offer a ride that echoes their enduring commitment to excellence.