Embarking on a journey through the realm of motorcycles unveils a tapestry woven with innovation, heritage, and a shared passion for the open road. From the iconic to the emerging, the world of motorcycle brands encompasses a rich diversity that caters to riders' distinct tastes and preferences.
Every brand tells a story – a narrative of design prowess, engineering excellence, and a connection between machine and rider. Want to learn more? Join us, and let us guide you through the histories, innovations, and unique identities that shape the global motorcycling community.
Table of Contents
All Types Of Motorcycles Brands
1. Popular Motorcycle Brands From The USA
Harley-Davidson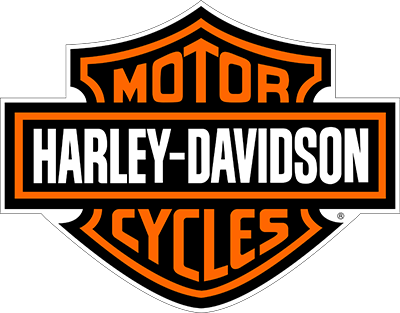 Harley-Davidson, often simply referred to as "Harley," holds an esteemed position as one of the most iconic and recognizable motorcycle brands in the world. The brand was founded in 1903 in Milwaukee, Wisconsin, by William S. Harley and Arthur Davidson.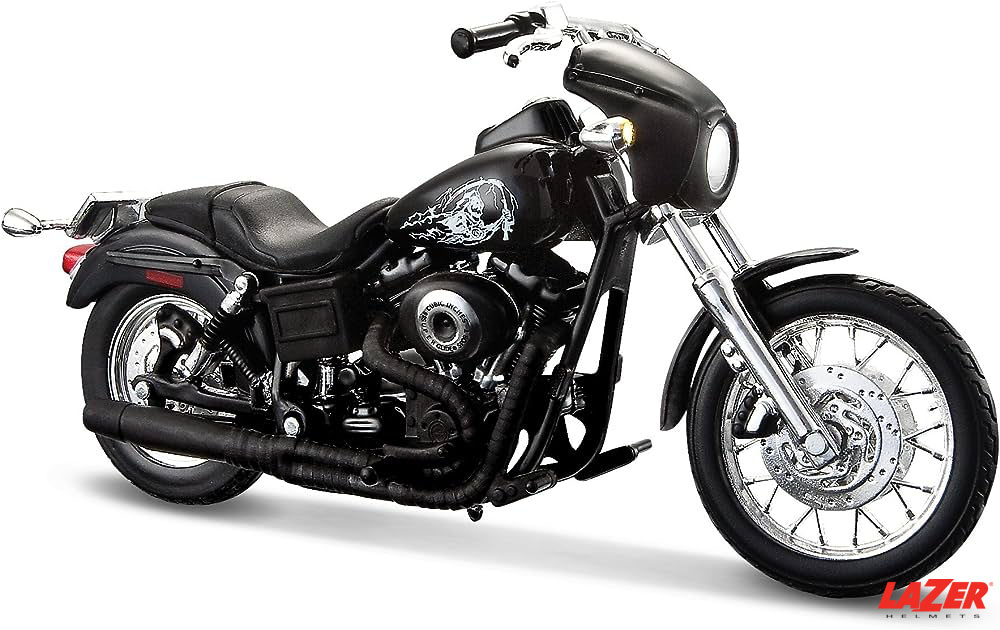 The introduction of the V-twin engine design, the iconic Electra Glide model, and the Softail chassis are milestones that have reshaped motorcycle engineering. Plus, the embrace of fuel injection, advanced braking systems, and modern electronics showcases the manufacturer's commitment to integrating innovation while preserving its core values.
As many can agree, this American company has become synonymous with the open road and freedom. With a rich history, a passionate global community of enthusiasts, and a lasting impact on motorcycle culture, Harley-Davidson has solidified its status as a symbol of American craftsmanship and rebellion.
Zero Motorcycles
Founded in the early 2000s, the company has risen to prominence by combining innovative technology with a commitment to sustainability. As electric vehicles become increasingly relevant in the transportation landscape, Zero Motorcycles stands out as a leading American brand that is shaping the future of motorcycling.
Zero's design philosophy marries futuristic vision with practicality. The brand's electric motorcycles exhibit sleek, minimalist lines that reflect their innovative propulsion systems. The absence of a traditional internal combustion engine allows for creative design freedom, resulting in a strikingly clean and modern aesthetic.
Also, by eliminating the need for gasoline and reducing the environmental footprint, the brand has attracted a community of riders who value eco-friendly transportation options. Zero's commitment to reducing its ecological impact aligns with the global shift towards greener mobility solutions.
See more 17 American Made Motorcycle Brands:
2. Italian Motorcycle Companies
Aprilia
Aprilia's journey began in the 1960s when it entered the world of competitive racing. The brand's dedication to motorsport led to numerous successes in various racing disciplines, including MotoGP and World Superbike championships. This pedigree has been crucial in shaping Aprilia's approach to motorcycle engineering, with a relentless pursuit of performance and technological excellence.
Aprilia's contributions extend to technological advancements that have redefined motorcycling. The brand's innovations include the introduction of the first-ever production bike with a ride-by-wire throttle system, as well as advanced electronic rider aids like traction control and wheelie control.
Besides the magnificent performance, Aprilia popular bikes are also renowned for their distinctive Italian-influenced styling, characterized by sleek lines, bold aesthetics, and attention to detail. The brand's commitment to aesthetics goes hand in hand with its dedication to engineering precision. The result? Diverse models that not only perform at a high level but also exude an unmistakable sense of style.
Ducati
Speaking of Italian brands, it would be a shame to leave out the most iconic one – Ducati. Everything began in 1926, initially as a radio parts manufacturer, but the company gained its cement position with motorcycles. Ducati's racing DNA is evident in every model it produces, with an emphasis on power, handling, and a thrilling riding experience.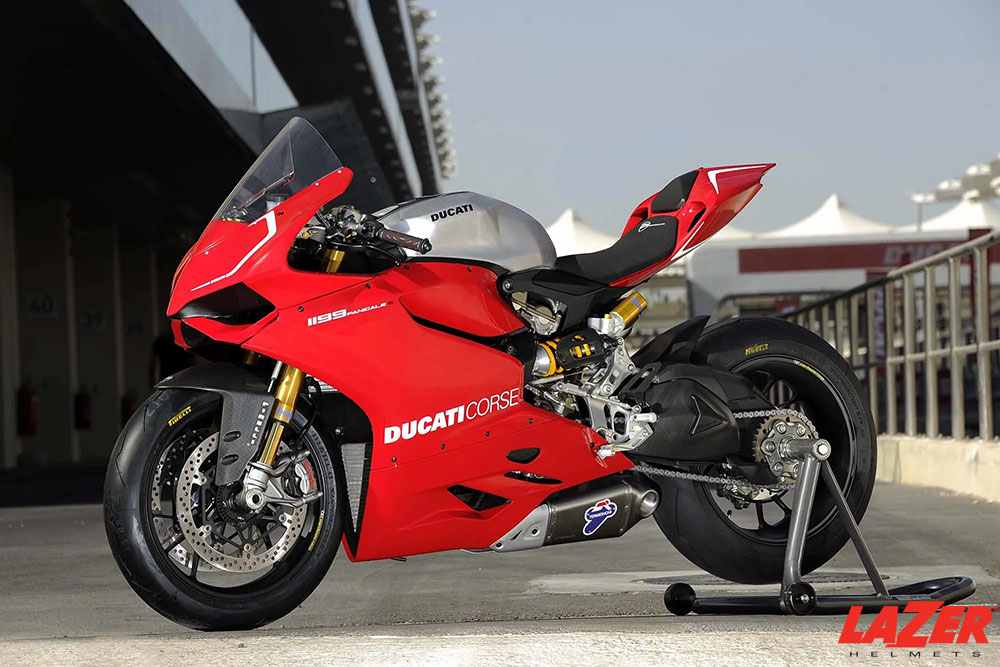 Ducati's penchant for innovation manifests itself in the incorporation of cutting-edge technologies. This includes ride modes, advanced electronics, signature Desmodromic valve systems, adjustable suspension, traction control, quick-shift systems, and cornering ABS.
All of these highlight Ducati's dedication to assist riders in enhancing their riding experience while maintaining optimal control and safety. Without question, this name stands prominently as one of Italy's most renowned and cherished motorcycle brands.
3. Motorcycle Manufacturers From English
Ariel
Rooted in a heritage that spans over a century, the brand's origins as a bicycle manufacturer paved the way for its foray into motorcycles. Ariel has managed to strike a harmonious balance between classic aesthetics and modern engineering, a feat few brands can claim. The bikes exude an old-world charm while boasting cutting-edge technology that enhances performance and rider experience.
The brand's emphasis on lightweight construction and pared-down aesthetics reflects a dedication to offering motorcycles that prioritize raw performance and rider engagement over unnecessary frills. If you are someone who loves the simple minimalist style, the essence of the "less is more" principle of Ariel will be your perfect match.
One of the hallmarks of Ariel's identity is its propensity to push boundaries. The Ariel Ace, for instance, offers a level of customization that empowers riders to tailor the motorcycle to their preferences.
Triumph
Triumph was created in 1902 in Coventry, England, with deep historical roots that reflect the evolution of motorcycling itself. From its early days producing bicycles with attached engines to its signature motorcycles that defined eras, Triumph's journey demonstrates the progress of engineering and design principles that continue to influence the industry.
Furthermore, its ability to seamlessly blend heritage with modernity showcases in its distinctive design and technology choices. The brand's Bonneville lineup, for example, encapsulates the spirit of classic motorcycling while introducing modern features like advanced ABS, traction control, and LED lighting. This synthesis of past and present contributes to motorcycles that offer the best of both worlds.
This well-known brand's bike designs have played an influential role in shaping cultural trends. From the cafe racer movement of the 1960s to the resurgence of retro styling in recent years, Triumph's styling often set trends that resonate with riders seeking individuality and authenticity in their riding experience.
View more 13 Italy Motorcycle Brands:
4. Best Motorcycle Brands From The EU
BMW
BMW, a powerhouse brand known globally for its luxury cars, has also left an indelible mark on the motorcycle industry. The brand's hallmark is its dedication to precision engineering, resulting in motorcycles that are not only powerful but also technologically advanced.
From the boxer engines with their distinctive flat-twin configuration to the innovative Paralever and Telelever suspension systems, BMW's engineering innovations have set new benchmarks for motorcycle design.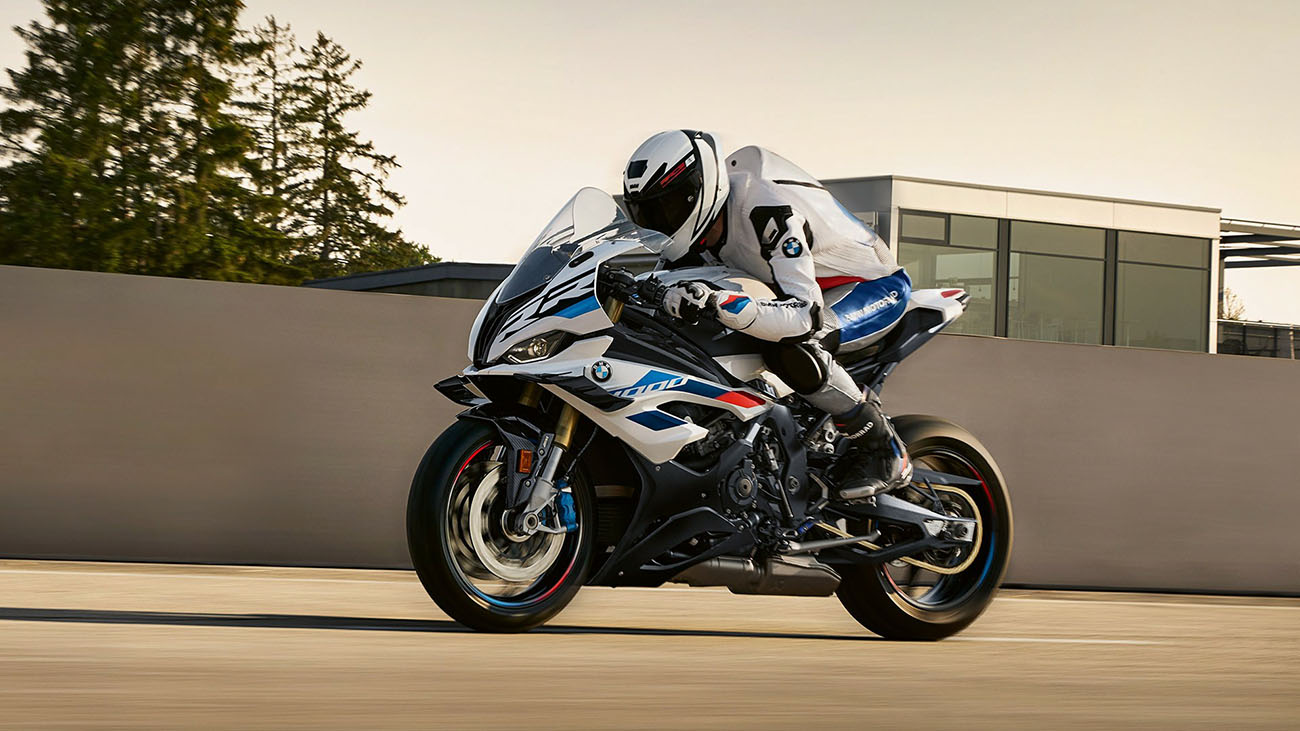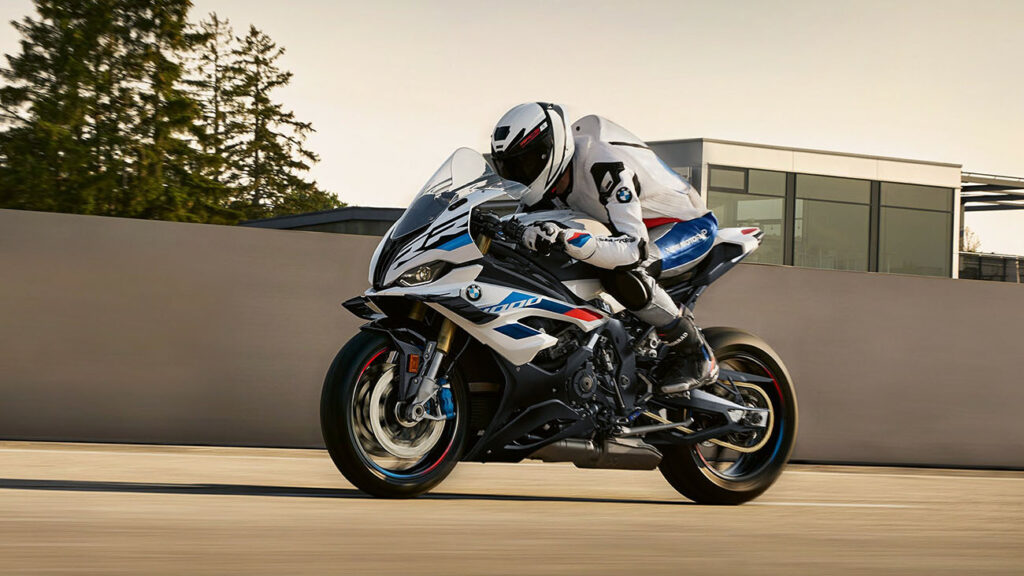 BMW has been a pioneer in integrating safety features into motorcycles. The introduction of ABS (Anti-lock Braking System) on motorcycles was a groundbreaking move that revolutionized rider safety. BMW's commitment to enhancing rider protection led to innovations like the Dynamic Traction Control (DTC) system, further reinforcing the brand's emphasis on safety.
Another highlight feature of the new BMW models is the connectivity solutions, enhancing the overall riding experience. This BMW Motorrad Connectivity System offers riders access to navigation, music, calls, and messages through intuitive interfaces. This technology reflects the brand's commitment to providing riders with convenient and safer ways to interact while on the road.
KTM AG
KTM AG, a dynamic and innovative motorcycle brand from Austria, stands as a shining star among the famous names from the European Union. KTM's roots lie in off-road motorcycling, and the brand has cultivated a reputation for dominance in this arena. Their extensive lineup of dirt bikes and enduro motorcycles, crafted with meticulous attention to detail, has set the standard for off-road performance.
The brand has introduced a range of pioneering technologies, including the WP Suspension, that enhance handling and performance. KTM's distinctive "Ready to Race" philosophy is a testament to its unwavering commitment to engineering excellence, producing motorcycles that deliver thrilling riding experiences.
Performance is not the only aspect that KTM models can excel at. The focus on enhancing aerodynamics and rider comfort is what makes the bikes from KTM desirable.
The brand's bodywork innovations optimize airflow, reduce turbulence, and improve stability, resulting in motorcycles that slice through the air with efficiency. Ergonomics are meticulously designed to provide riders with a comfortable and commanding position, enhancing control and confidence.
5. Japanese Motorcycle Brands
Honda
From its inception in 1949, Honda set a trajectory of innovation that reshaped the landscape of motorcycling. The brand's introduction of the Dream D-Type marked its debut in the motorcycle market, heralding an era of accessible and efficient two-wheelers that met the needs of a broad spectrum of riders.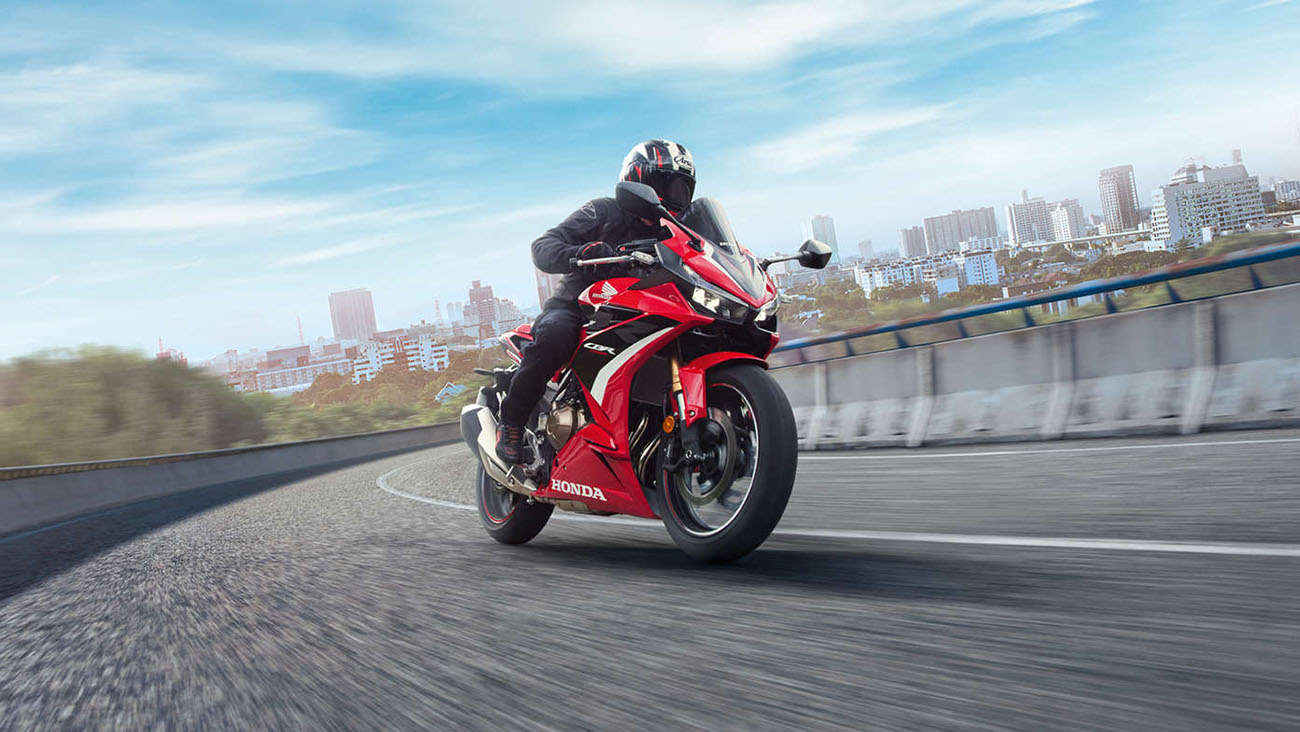 When speaking of Honda models, we immediately think of the word "safe". The brand introduced the Combined Braking System (CBS) and Anti-lock Braking System (ABS) to enhance rider control and security. These technologies became industry standards, reflecting Honda's commitment to protecting riders.
Plus, the company's revolution spans areas such as engine technology, fuel efficiency, electronic rider aids, and connectivity solutions. Honda's technology-driven approach aims to provide riders with enhanced control and convenience.
Kawasaki
Kawasaki holds a special place in the hearts of bike enthusiasts worldwide. The brand's motorcycles are revered for their aggressive styling, exhilarating performance, and a distinct Kawasaki Green that is instantly recognizable. Enthusiasts admire Kawasaki for its consistency in delivering motorcycles that cater to a wide range of riders, from adrenaline junkies to touring aficionados.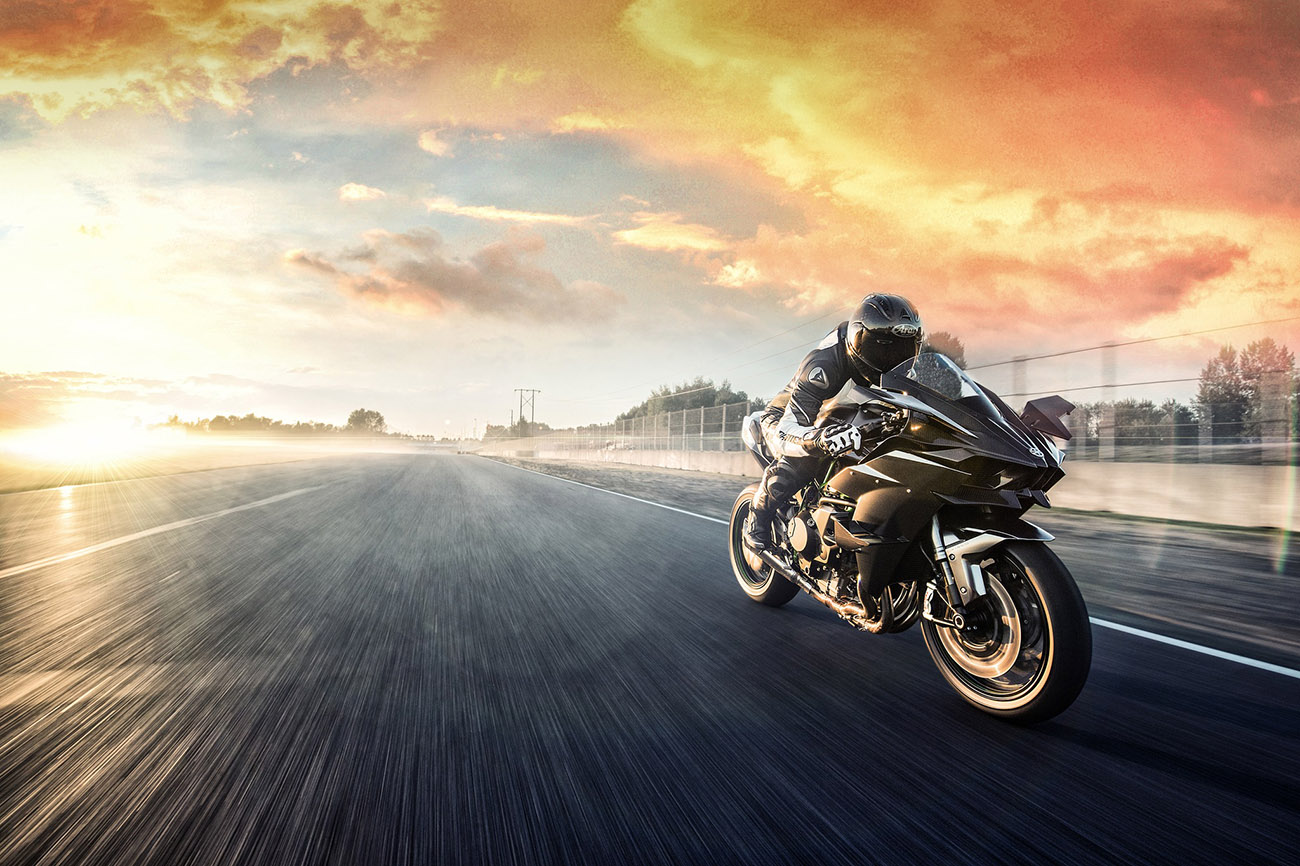 Kawasaki's involvement in racing, spanning various disciplines like Superbike, Motocross, and Supersport, has had a profound impact on their motorcycles. Characteristics developed on the race track often trickle down to production models, ensuring that the two-wheeled beasts are finely tuned for performance and handling.
Moreover, their contributions extend to pioneering technological advancements that have redefined the riding experience. The introduction of the world's first liquid-cooled engine in a mass-produced motorcycle, the Kawasaki Z1, marked a turning point in engine technology. Kawasaki's innovations, including the unique Uni-Trak rear suspension system, have elevated comfort and handling to new heights.
See more 11 Japanese Motorcycle Brands:
6. Notable Chinese Motorcycle Brands
Benelli
Founded in Italy in 1911 and later acquired by a Chinese company, Benelli carries a legacy that traverses continents and generations. The brand's evolution reflects a fusion of Italian design sensibilities and Chinese manufacturing prowess, resulting in motorcycles that encapsulate a diverse heritage.
The company has introduced motorcycles that combine modern aesthetics with advanced technology. Models like the Benelli TRK 502 adventure bike and the Leoncino series capture the essence of versatility and contemporary design, catering to a broad spectrum of riders.
From sportbikes to adventure tourers, the brand offers a diverse range of motorcycles that reflect its commitment to addressing the needs and desires of riders with varied tastes. Even though the brand may have faced skepticism initially due to its transition from an Italian heritage to Chinese ownership, it has gradually earned recognition for its efforts to deliver quality motorcycles.
Zongshen
Introduced in 1992, Zongshen quickly established itself as a principal player in the motorcycle manufacturing sector. Its growth trajectory has mirrored China's emergence as a formidable force in the global automotive industry.
Technologically, Zongshen integrates features such as advanced digital displays, electronic fuel injection systems, and connectivity options. These features work together, aiding in enhancing rider control and convenience. Meanwhile, performance-wise, the models are designed to deliver accessible power and efficient fuel economy.
Zongshen's commitment to delivering quality and value has contributed significantly to its reputation. The brand's bike versions are celebrated for their affordable price range without compromising on performance and reliability, making them an attractive option for entry-level riders and budget-conscious enthusiasts.
All Motorcycle Brands A-Z
A
Abbotsford
Abra
Abe-Star
Access Motors
Acabion
Adiva
Ace Motor Corporation
Adler
Aeon
Adly Moto
Agrati Garelli
Aermacchi
AJP
AKT Motos
AJS
Alfer
Allstate
Alligator Motorcycle Company
Aprilia
A.P.Honda
Atlas Honda
Ariel Motor Company
ATK Motorcycles
Arch Motorcycle
AGF
Agrale
Alcyon
Ardie
Automoto
API
Alta Andhra Pradesh Scooters Limited
Aeromere
Alexander Leutner & Co,
Autozodiaco
AJW Motorcycles
Associated Motor Cycles
Ambassador Motorcycles
American IronHorse
Armstrong
B
Bombardier Recreational Products
Brasil & Movimento
Baotian Motorcycle Company
BMW Motorrad
Blata
Bajaj Auto
Beta Motor
Benelli
Bimota
Boss Hoss Cycles
Bultaco
Brammo Inc.
Brumana Pugliese
Bennett & Barkell Motorcycles
Balkan
BMW
Böhmerland
Bianchi
Blackburne
Beardmore Precision
Brough Motorcycles
Brough Superior
BSA Company
Britten Motorcycle Company
Buell Motorcycle Company
C
Can-Am Motorcycles
Česká zbrojovka Strakonice
Chang Jiang
Cagiva
Casal
Carabela
Cheney Racing
Cleveland CycleWerks
Clews Competition Motorcycles
Confederate Motors
Cimatti
Ceccato
Cooper
Calthorpe Motor Company
Centralne Warsztaty Samochodowe
Clyno
Coventry-Eagle Crocker Motorcycle Company
Cotton Motor Company
Cushman
D
Dafra Motos
Ducati
Dayun
Derbi
DYL Motorcycles
Delta-Gnom
D-Rad
Dollar
DKW
Dot Cycle and Motor Manufacturing Company
Della Ferrera
Douglas
Dresch
Dnepr
Daelim Motor Company
E
Energica Motor Company
Evoke Motorcycles
Electric Motor Corporation
Eso
Erik Buell Racing
Express Werke
Eisenacher Motorenwerk
Escorts Group
EMC Motorcycles
Excelsior Motor Manufacturing & Supply Company
Excelsior Motor Company
Excelsior-Henderson Motorcycle
F
Fantic Motor
FB Mondial
FN
Fusi
Frera
Francis-Barnett Fischer Motor Company
FAMEL
Flying Merkel
G
Ghezzi & Brian
Gas Gas
Gilera
Greeves
GIMA Gnome et Rhône
Gillet Herstal
Galbusera
Gimson
Garelli Motorcycles
Gorky Motorcycle Plant
H
Hunter Motorcycles
Hero MotoCorp
Husqvarna Motorcycles
Horex
Honda
Harley-Davidson
Hesketh Motorcycles
Hercules
Hecker
Hodaka
Haden
Husaberg
HRD Motorcycles
Helkama Hildebrand & Wolfmüller
Henderson Motorcycle
Hoffmann
I
Italjet
IMZ-Ural
Italika
Indian Motocycle Manufacturing Company
Innocenti
Ideal Jawa
Ivy
Iso
J
Jamuna Motorcycles
JAWA Moto
Jincheng Suzuki
Junak
Jquery
Janus Motorcycles
James Cycle Co
JA Prestwich Industries
Jinan Qingqi
K
Kawasaki
Kymco
KTM
Kreidler
Killinger and Freund Motorcycle
Kinetic Engineering Limited
L
Lifan
Land Electric Motorcycle
Loncin Holdings
Laurin & Klement
Lightning Motorcycle
Lefas
Lambretta
Lamborghini
Laverda
Levis
Lube Motorcycles
M
Motomel
Midual
Minsk
Mahindra Two Wheelers
MV Agusta
Moto Guzzi
Malaguti
Moto Morini
Minarelli
Modenas
Mondial
Montesa Honda
Moretti Motor Company
Métisse Motorcycles
Megelli Motorcycles
Marine Turbine Technologies
Motobécane
Minerva
Monet-Goyon
Mars
Maico
Megola
Malanca
Münch
Maserati
N
Norton Motorcycle Company
Nimbus
Naza
New-Map
Neander
Nougier
Norman Cycles
New Hudson Motorcycles
O
Opel
Ossa
Orionette
OK-Supreme
Osborn Engineering Company
P
Peugeot Motocycles
PHP Automobiles
Paton
PGO Scooters
Piaggio
Q
Qianjiang Motorcycle
Quasar
Quadrant
R
Runner Automobiles
Ravi Motorcycles
Royal Enfield
Rokon
Rikuo Motorcycle
Ratier
Raleigh Bicycle Company
Royal Enfield
Rickman Motorcycles
Ridley Motorcycle Company
Rudge-Whitworth
Roehr Motorcycle Company
S
Siambretta
Scorpa
Sol Invictus Motorcycle Co.
Sherco
SYM Motors
Suzuki
Scott Motorcycle Company
Simson
T
Tehuelche
Terrot
Thumpstar
Taiwan Golden Bee
Triumph
Titan Motorcycle Company
TIZ
U
US Highland
United Auto Industries
V
Voskhod Victoria Velocette
Vespa
Villiers Engineering
Victory Motorcycles
Vincent Motorcycles
Y
Yinxiang Motorcycle
Yankee
Yamaha
Z
Znen
Zanella
Zongshen
Zero Motorcycles
Z Electric Vehicle
Zenith Motorcycles
Zündapp
Final Thoughts
As we conclude our journey through the captivating landscape of motorbike manufacturers, we are reminded of the remarkable tapestry they collectively create. Each brand contributes its unique thread, adding vibrancy to the rich history and dynamic evolution of motorcycling.
From the legendary pioneers to the contemporary trendsetters, these brands intertwine tradition with innovation, connecting riders across continents and generations. As the motorcycle industry continues to evolve, the spirit of exploration, freedom, and camaraderie remains at its core. This unites riders from all walks of life and creates an indescribable connection between humans and machines.