If strong-winded adventures have always been one of your jams, these beasts will give your head a whiplash. As the world's fastest motorbikes, they wow even the most experienced riders with powerful performance and sleek, smooth engine operation that accelerate miles within seconds.
Keep scrolling through our list to learn more about their capabilities and maximum speeds.
Table of Contents
What Is The Fastest Motorbike In The World?
MTT 420 RR is the ultimate champion by the time of this writing; at a whopping 273-MPH peak, it remains a tough bike to beat and keeps quite a huge gap with the No.2 spot (Kawasaki Ninja H2R, 240 MPH).
This section will reveal the full 15-contender list:
#1. MTT 420RR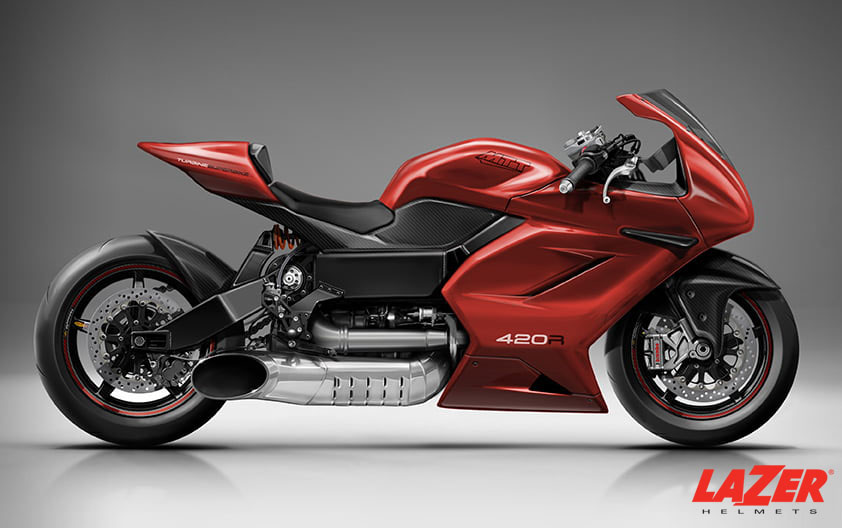 Top Speeds: 273 MPH or 439 KM H
Torque: 500 Ft-lbs
Horsepower: ~ 420 HP
Brand: MTT (Marine Turbine Technology)
Top motorcycle speeds have always been the life-long goal of Marine Turbine Technology, evident in their latest model: the MTT 420-RR. Its maximum rate is pushed to a mind-blowing 273 MPH, exceeding the previous Y2K (250 MPH) by a long mile.
MTT 420-RR also arrives with Rolls Royce turbine engines (420 HP) and dynamic fiber-carbon fairings. Even Jay Leno (the worldwide-famous bike collector and American TV host) had to exclaim: "It was like God pushing your back; I have never ridden something quite like this."
Unfortunately, its productions are very limited (only 5 bikes a year), so purchasing one might not be the easiest feat in the world.
#2. Kawasaki Ninja H2R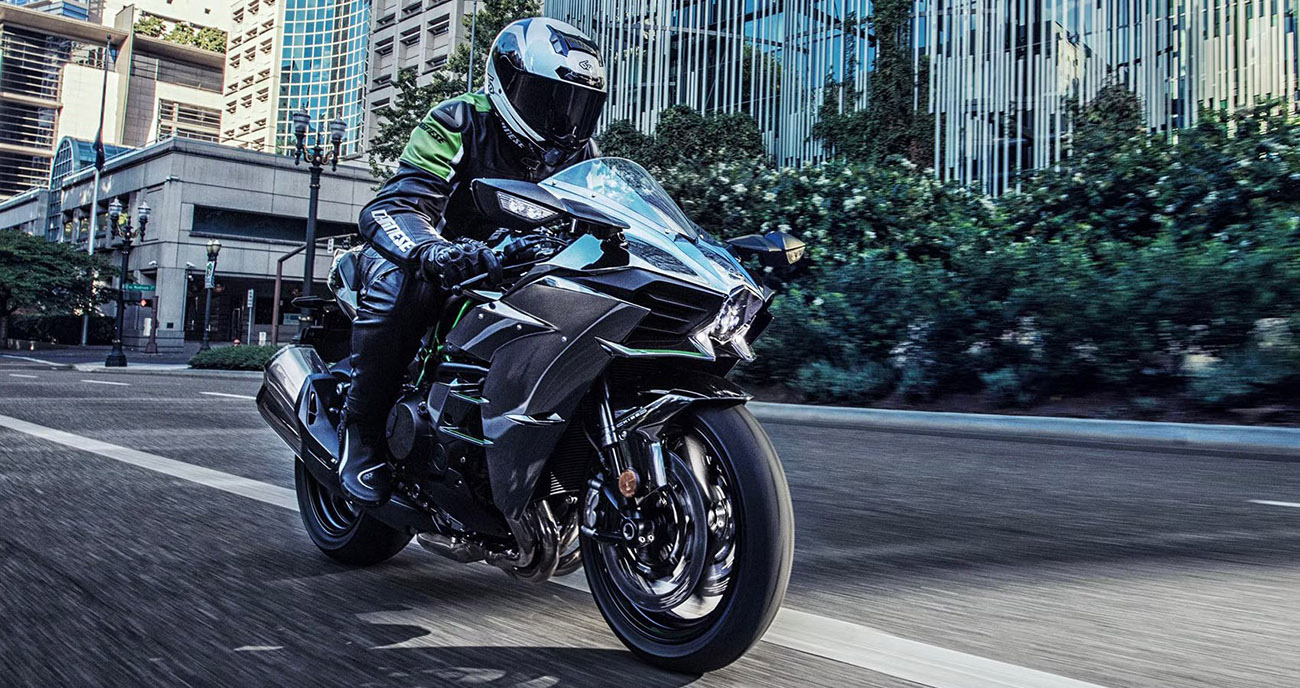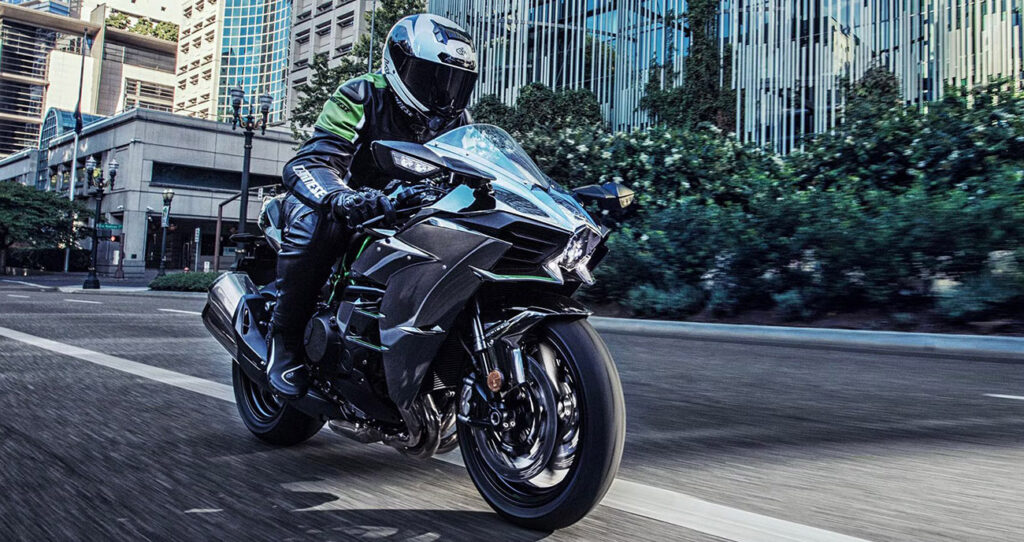 Maximum Speeds: 240 MPH or 386 KPH
Torque: ~ 122 Ft-lbs
Horsepower: ~ 305 HP
Brand: Kawasaki
This Ninja H2R can catapult riders to a whopping 240 MPH. Plus, with its lightweight trellis frames, full-suite rider ergonomics (ABS, launch/engine brake controls, traction systems), and fully-changeable suspension, the bike deserves to be lauded as the peak of engineering achievement.
Still, if you are looking for street-legal motorcycles, Ninja H2 might be a better version. Though not as fast as its H2R counterpart, H2 still impresses with its 209-MPH maximum limit.
#3. Lightning LS 218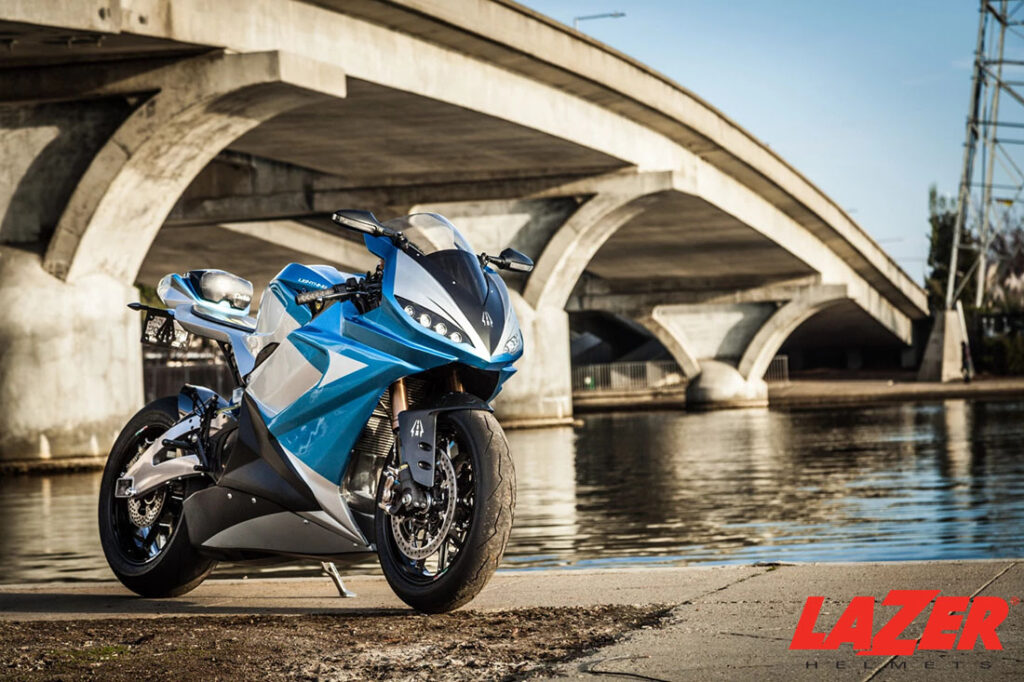 Top Speeds: 218 MPH or 351 KM H
Torque: ~ 105 Ft-lbs
Horsepower: ~ 200 HP
Brand: Lightning
For those still having doubts about electric motorbikes, LS-218 would change their minds once and for all, easily conquering thousands of internal combustion bikes with its 218-MPH top speed! The bike can accelerate from 0 to roughly 60 MPH within only 2.2 seconds.
Aside from admirable rates, LS 218 offers adjustable Billet aluminum swingarms, 4-piston Brembo calipers, and a fully-changeable front suspension. Its liquid-cooled IPW 150kw motor can recharge in only half an hour with DC chargers, which explains why many regard it as among the best electric bikes in history.
#4. Ducati Panigale R 1199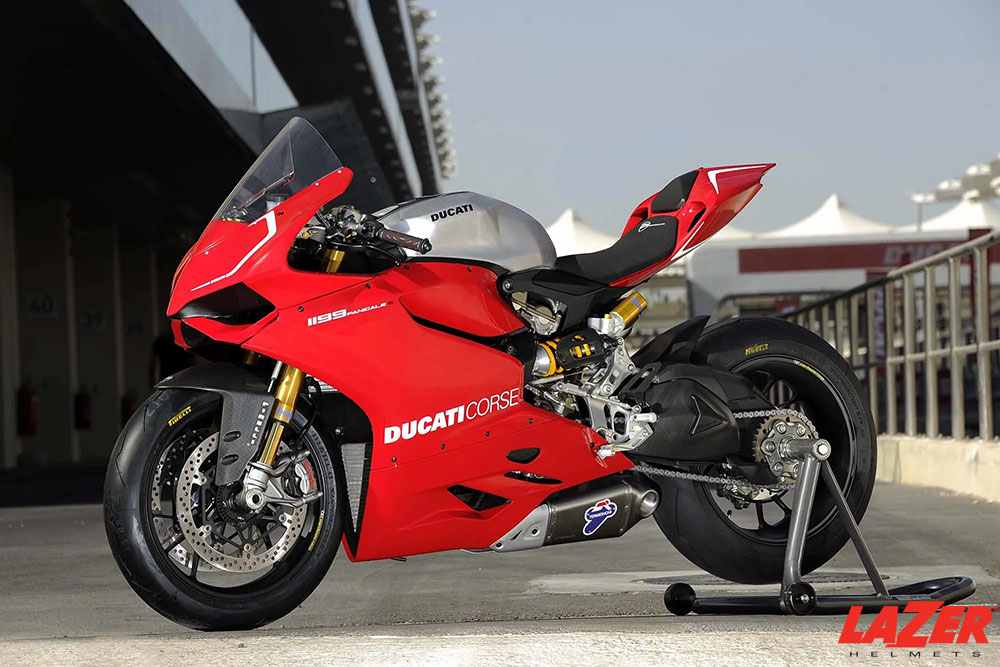 Top Speeds: 202 MPH or 325 KPH
Torque: ~ 100 Ft-lbs
Horsepower: ~ 202 HP
Brand: Ducati
Ducati Panigale R is unlike any other creation from Panigale. Its 2-cylinder engines enjoy immense benefits from the fine-tuned mapping, light flywheels, and titanium rods, whose combined power pushes the bike to 202 HP and 202 MPH top speed.
The high-performance handlings are accomplished via Ohlins suspension and adjustable swingarm. Easily landing on our top 4, it surpasses all expectations from the most loyal Ducati enthusiasts.
#5. Damon Premier Hypersport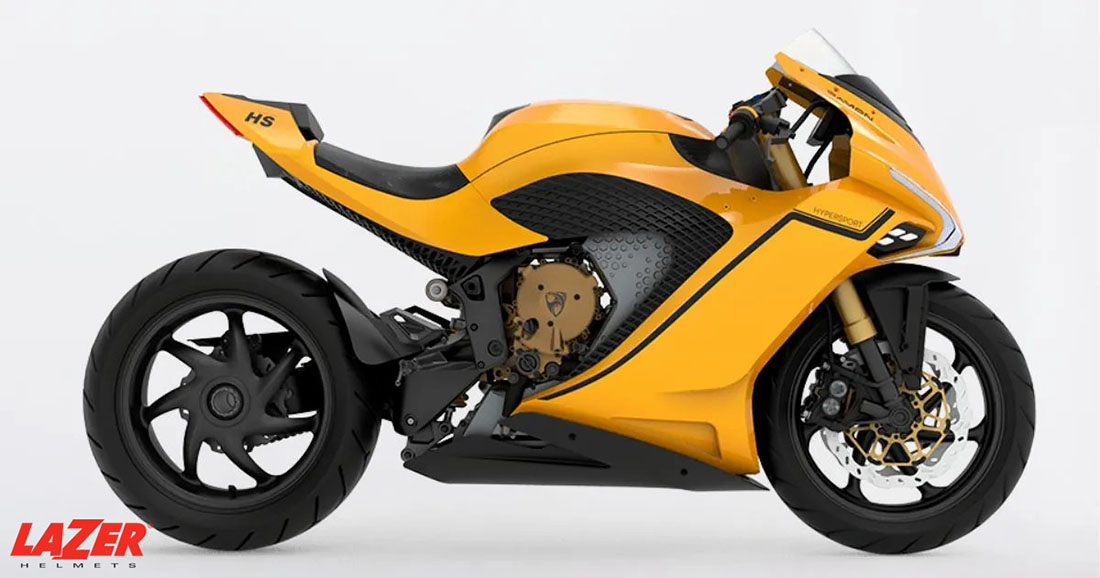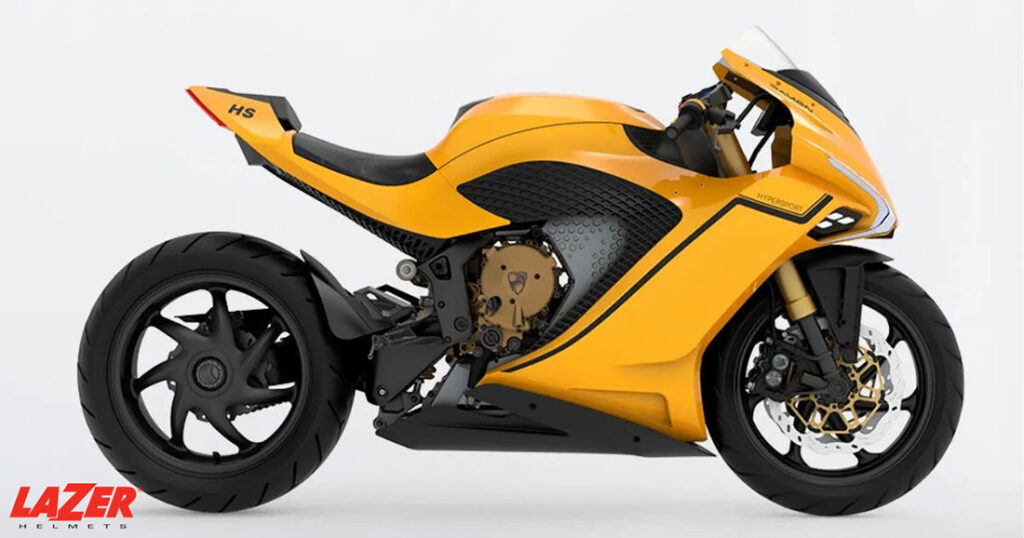 Top Speeds: 200 MPH or 321 KPH
Torque: over 200 Ft-lbs
Horsepower: over 200 HP
Brand: Damon
With their ever-increasing range, attractive builds, and instant torque, best-performance electric motorcycles and cars are getting more love and approval from biker communities.
Hypersport Premium makes sure to tick all these boxes: the bold styling and 200-mile ranges push the bike from 0 MPH to 60 in only 3 seconds.
Of course, this beast does not just focus on top speeds. It is also equipped with an innovative, predictive AI system to help foresee and avoid road troubles.
#6. Ducati V4 R Panigale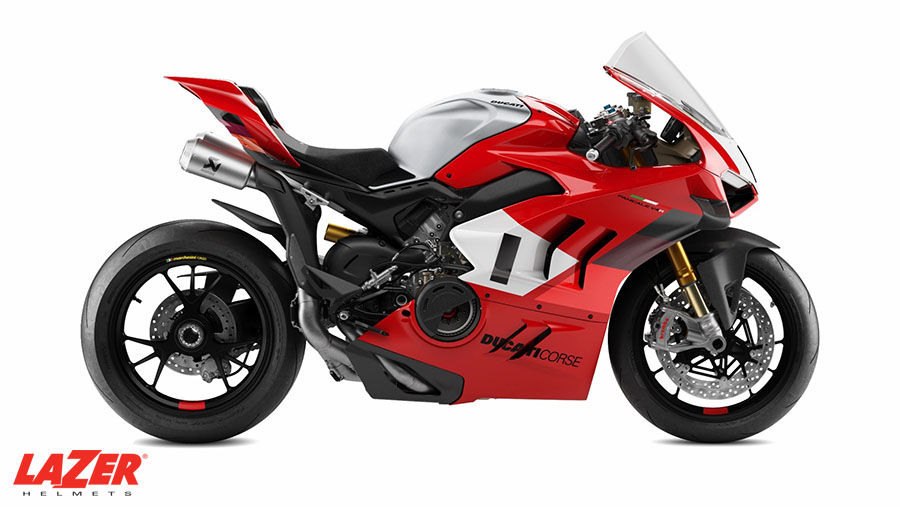 Top Speeds: 199 MPH or 320 KPH
Torque: ~ 83 Ft-lbs
Horsepower: ~ 211 HP
Brand: Ducati
Ducati has long become a household name for fans of the quickest bikes. As its redesigned Ducati V4R reaches 199 MPH at peak, the brand makes a second appearance on our compilation list and, once again, showcases its impressive ability to combine performance with sophistication and style.
Since V4R bikes are mostly reserved for track usage, you may purchase the V4 versions instead for legal street riding. Its impressive power-weight ratio (1.54 HP-kg) helps it reach 300 KPH at maximum.
#7. Aprilia 11100 Factory RSV4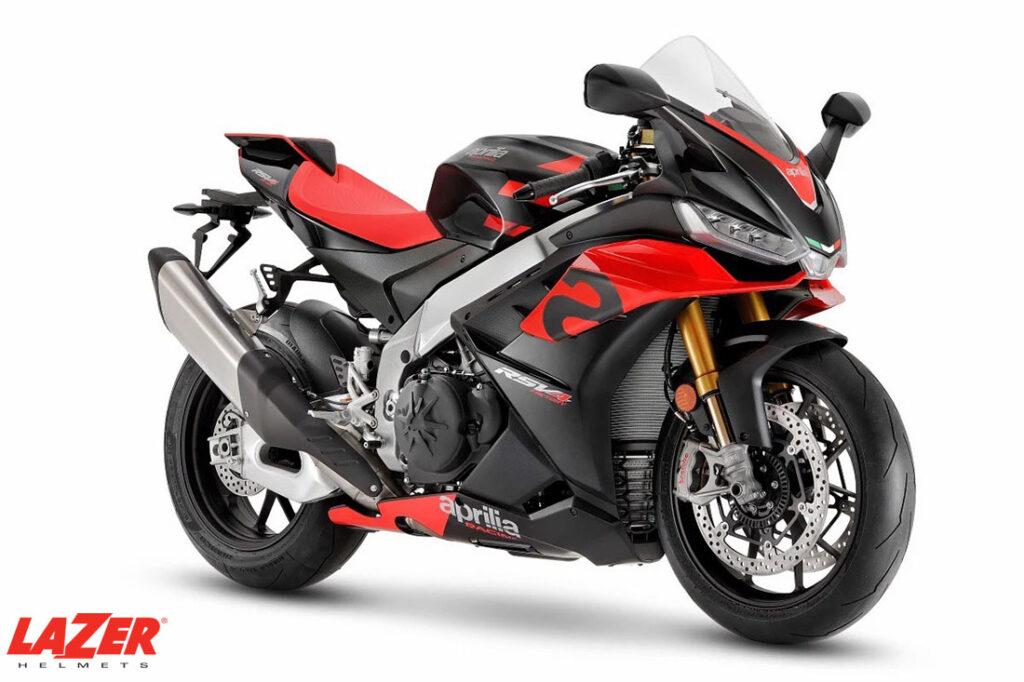 Top Speeds: 199 MPH or 320 KMH
Torque: ~ 90 Ft-lbs
Horsepower: ~ 217 HP
Brand: Aprilia
This motorbike is by no means a slouch; as one of the fastest bikes in the world, it features powerful engine V4s (producing roughly 217 HP) and dual-beam chassis connected to Ohlin front suspension forks to offer optimal road handling.
At the same time, the sintered pads, floating steel rotors, and Brembo 4-piston calipers help maximize the braking power. As such, no wonder the bike can reach 199 MPH with zero difficulties.
#8. MV F4CC Agusta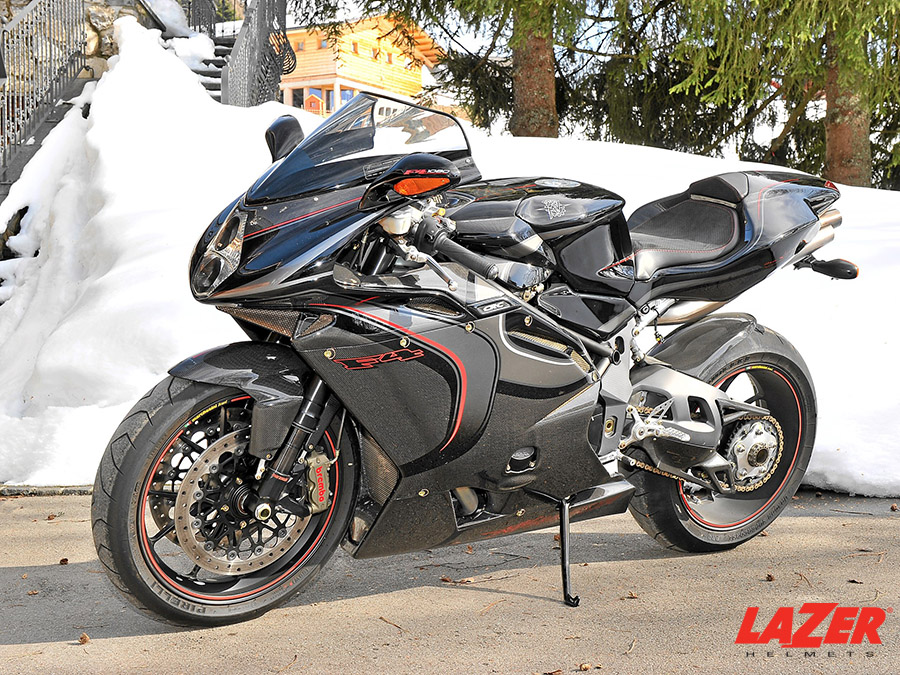 Top Speeds: 195 MPH or 314 KM H
Torque: ~ 92 Ft-lbs
Horsepower: ~ 200 HP
Brand: MV Agusta
MV F4CC Agusta seizes an irreplaceable sport in motorbike history, exquisitely hand-built to aim for the title of the fastest production bike. Although it fails to touch the No.1 spot – and lands on #8 instead – that is still quite a remarkable feat.
Every model includes titanium exhausts, fiber carbon fairings, and tailor-made, fine-tuned components throughout the motors. The geometry is also adjusted to handle larger valve intake and connecting rods.
At about $120,000, the price tags certainly do not seem tolerable. But compared to many other high-performance motorbikes and cars, it is still within budget.
#9. Suzuki Hayabusa GSX1300R
Top Speeds: 194 MPH or 312 KM H
Torque: ~ 114 ft lbs
Horsepower: ~ 197 HP
Brand: Suzuki
With all-rounder performance and abundant power, Hayabusa's 1999 release is still considered a historical milestone, setting the highest speed record (at the time) at 194 MPH.
Other innovative features and combustions are also included to ensure this beast is both powerful AND enjoyable during regular rides. Who says one cannot enjoy the best of both worlds?
#10. MV Agusta 312 F4 R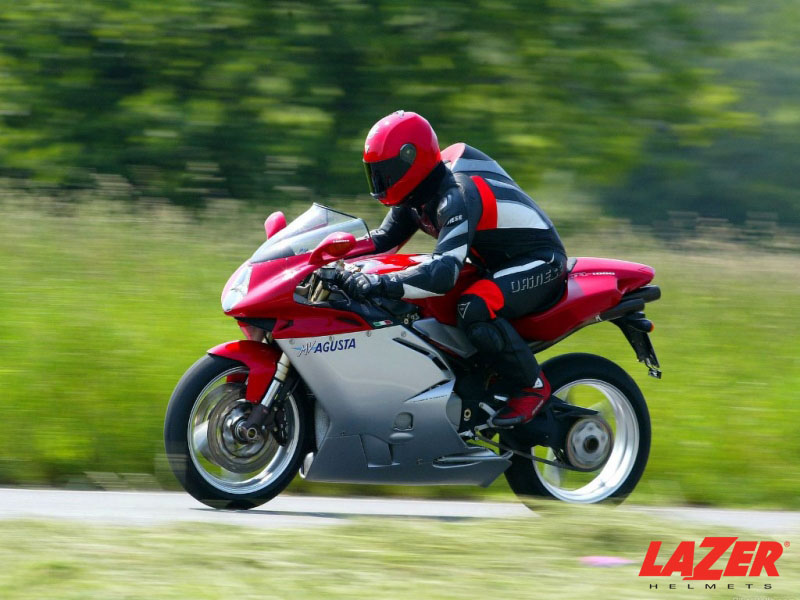 Top Speeds: 194 MPH or 312 KM H
Torque: ~ 85 Ft-lbs
Horsepower: ~ 183 HP
Brand: MV Agusta
Brands like MV Agusta do not settle with "good enough"; with ultimate perfection as the goal, their standard bars are always set higher to achieve the best results possible.
Hence, despite the success of F4 1000R, F4 CC, and other siblings, MV Agusta did not stop there and kept churning out beastly machines on the go – one of which is the 2007 F4R 312. The "312" in its title, as one could easily guess, is inspired by the amazing 312 KPH top rate.
#11. BMW S1000RR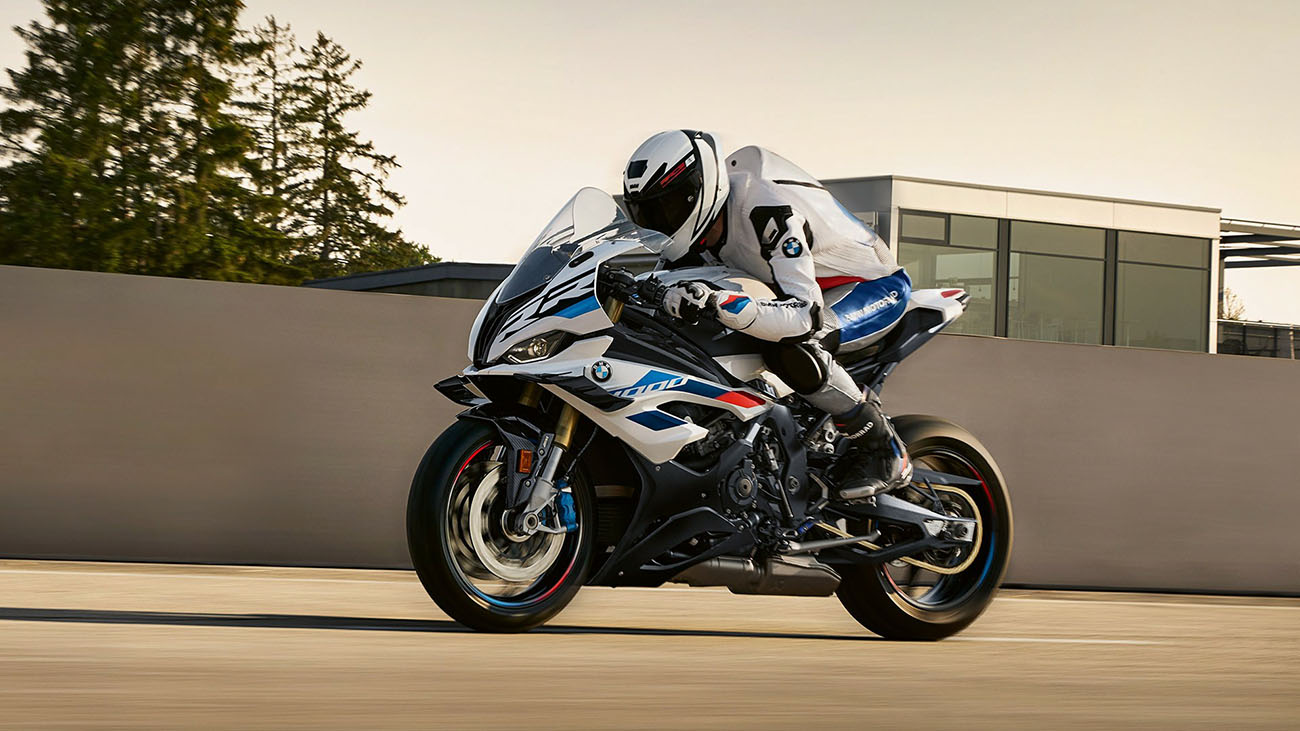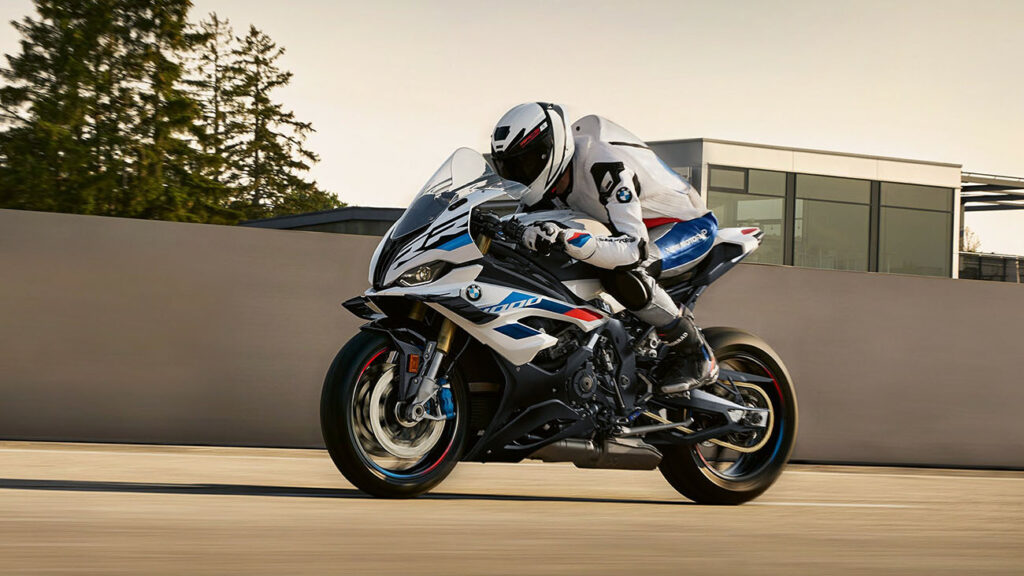 Top Speeds: 188 MPH or 303 KMH
Torque: ~ 83 Ft-lbs
Horsepower: ~ 205 HP
Brand: BMW
BMW S1000RR bikes have been pushing performance boundaries since 2009: from its low-drag layouts to lightweight frames, all features are built with one purpose in mind: optimal riding experience.
The inline 205-HP engine provides amazing acceleration through power curves, allowing the bike to find itself at 188 MPH maximum. It can easily win all TT Isles of Man races and give the bragging right to any proud rider.
#12. Kawasaki Ninja SE ZX-14R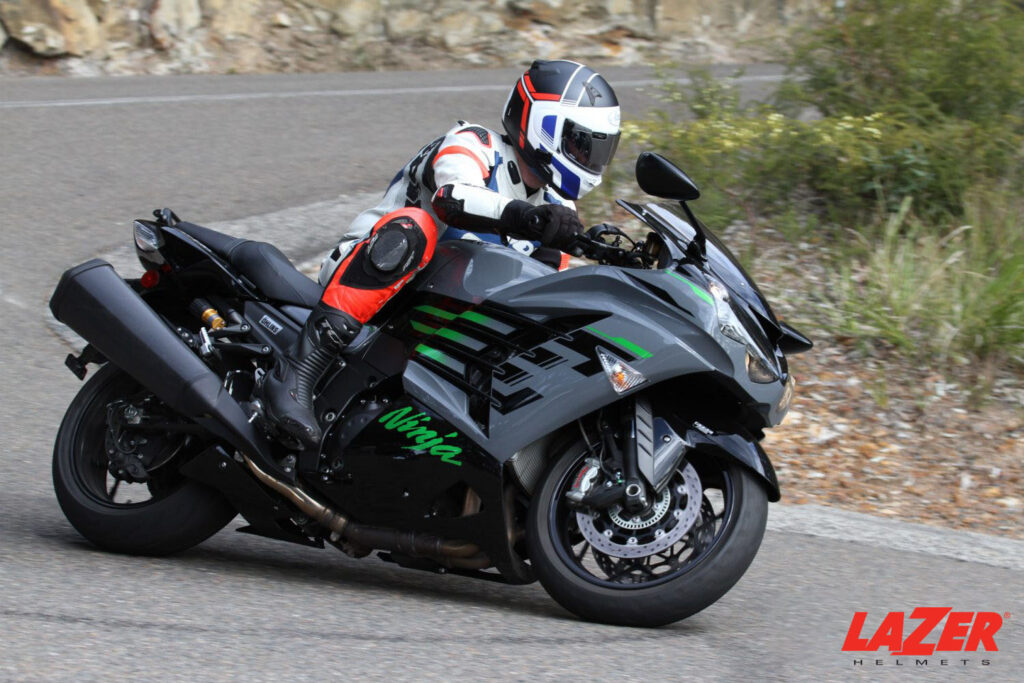 Top Speeds: 186 MPH or 299 KPH
Torque: 113.2 Lb-ft of torque
Horsepower: 210 HP
Brand: Kawasaki
This list certainly cannot be completed with more than one Kawasaki motorbike, hence the inclusion of this superior ZX-14R model.
The bike lives up to Kawasaki's long-standing reputation, bolstered by a 3-level traction control program and 1444cc engines. With its smooth operation, the bike easily accelerates from 0 MPH to 60 MPH in 2.6 seconds.
#13. Yamaha YZF-R1M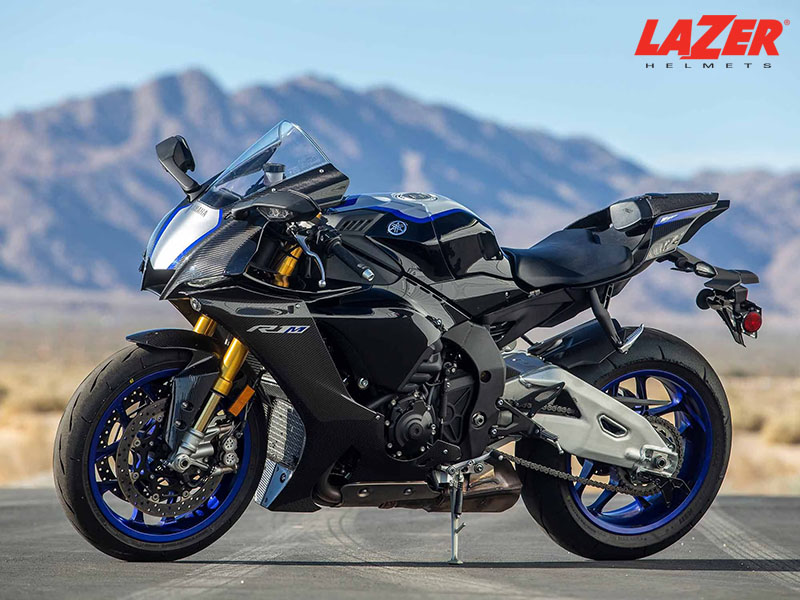 Top Speeds: 186 MPH or 299 KPH
Torque: 83 lb-ft
Horsepower: 198 HP
Motorcycle Manufacturer: Yamaha
YZF-R1M surpasses most other Yamaha siblings, thanks to the MotoGP technology, liquid-cooled 998 cc engine, titanium exhausts, straight arm valvetrains, and high-quality intake systems.
The engineers also studied top riders' performances on race circuits during manufacturing, resulting in a superb bike that can achieve 186 MPH and 2.64 seconds of 0-60 MPH time.
#14. Honda CBR Fireblade 1000RR-R SP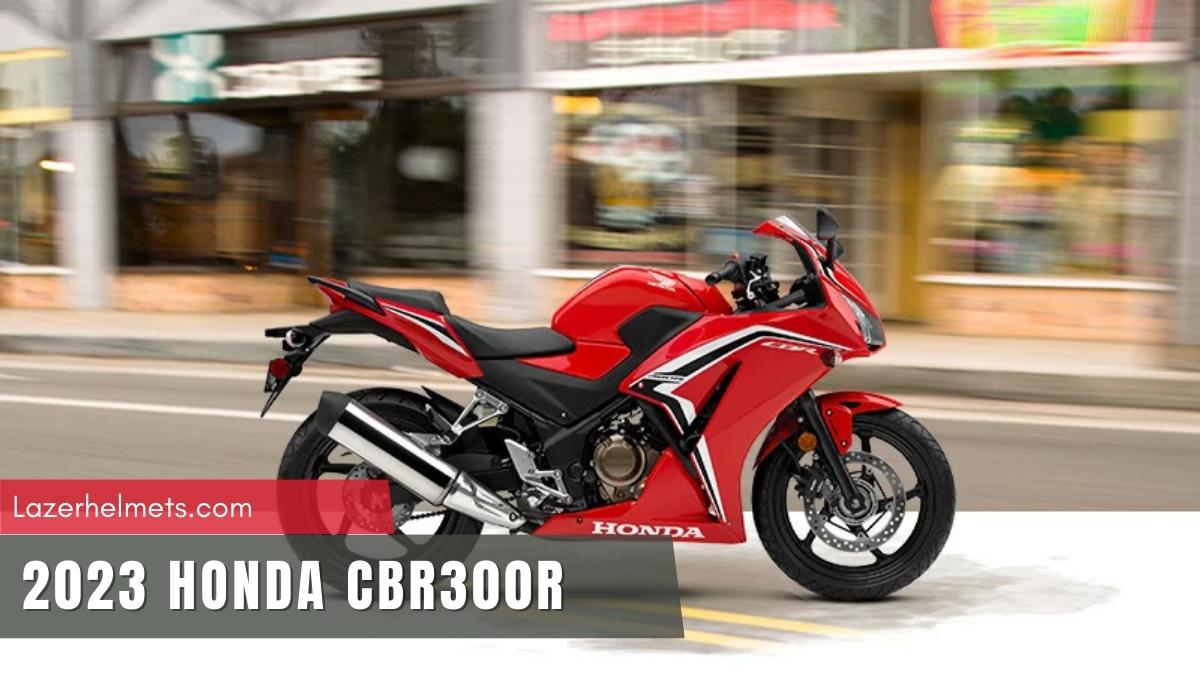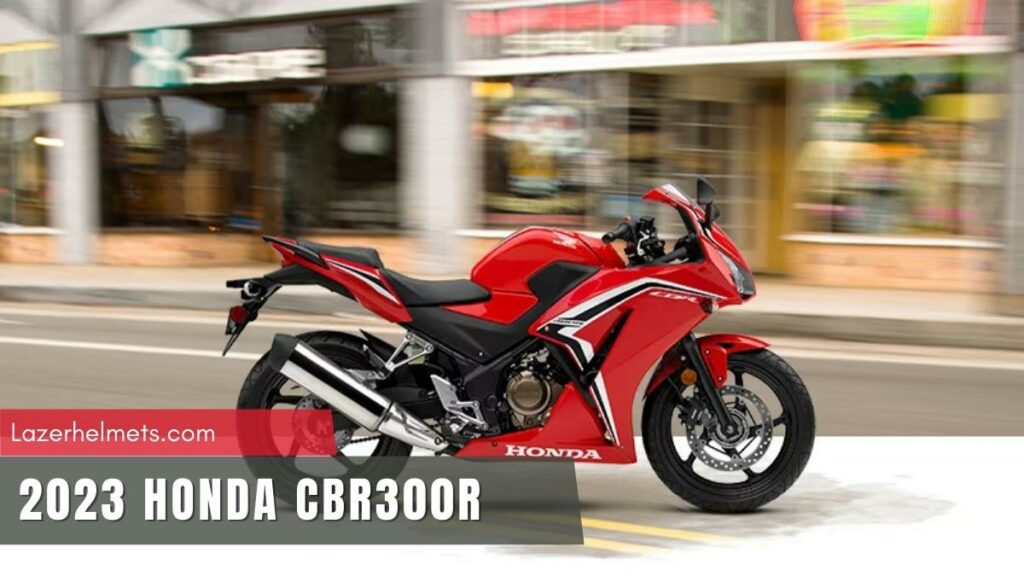 Top Speeds: 186 MPH or 299 KMH
Horsepower: 200
Torque: 79 Ft-lbs
Brand: Honda
The Fireblade has shaken the world upon its release three decades ago – and now returns with a better version, the Fireblade SP!
It incorporates dual-stage, inline-4 overhauled engines for optimal performance and velocity, whose fine-tunings align with real-life top racer performance according to calibration data.
As such, the bike enjoys strong mid-range power and impressive punches at slow corners, reaching 186 MPH and 3.13 seconds of 0-60 with ease.
#15. Suzuki GSX R1000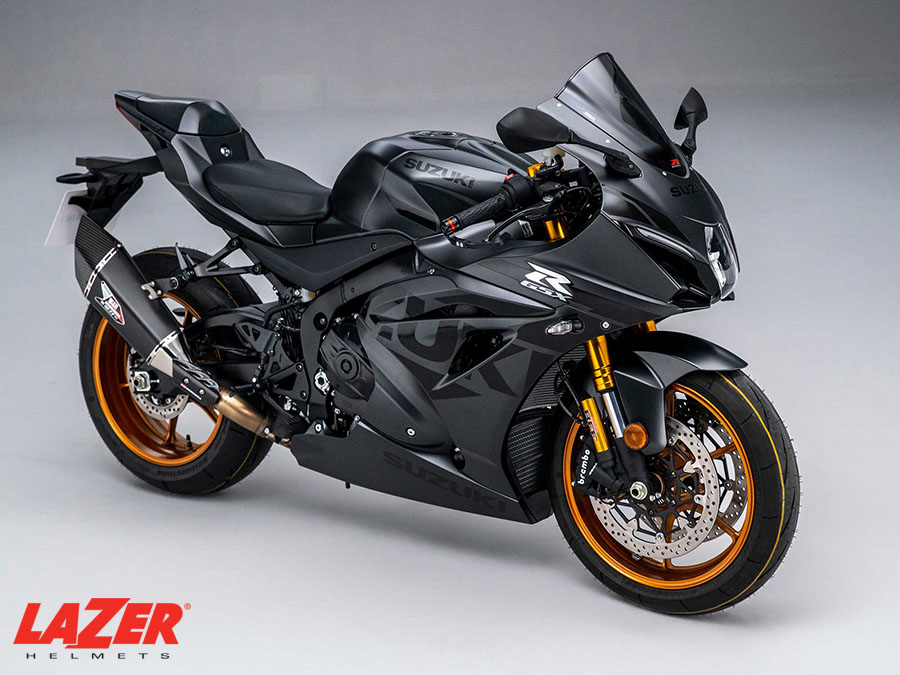 Top Speed: 173 MPH or 278 KPH
Horsepower: 199HP
Torque: 87 Lb-ft
Brand: Suzuki
The Suzuki GSXR line (or GIXXERs) has quite a speedy and long history, with each model racking up racing records for EVERY decade.
And despite recent tough competition, the GSXR1000 manages to live up to its successful predecessors and pull its weight at 173 MPH thanks to the 4-cylinder, 199 HP, 998-cc engine.
Are Fast Motorcycles Safer Than Slow?
No. High speeds can become a danger if you do not have much riding experience. The faster the speed, the bigger the mess after a crash. Only speed up if you trust your judging skills and know how to use them in critical situations.
Some argue that it's easier to escape potentially dangerous situations on the road if riders can accelerate their bikes away within 2-3 seconds. Likewise, whenever the cars before you impede your progress or behave like a jerk, safe overtakes will be a piece of cake with fast motorbikes.
But this is only true if there is little to no traffic ahead so that you won't accidentally hit anyone after overtaking a vehicle/obstacle at a lightning speed. In such a close shave, no one can be conscious enough to beware of what is ahead.
So, stay alert!
Can The Fastest Motorcycle Win The Fastest Car?
No, not even close. The fastest production car recorded to date is Devel Sixteen, whose top rate is 347 MPH or 550 KM H. It easily leaves the 273-MPH MTT 420 RR bike in its own dust.
Plus, Mickey Thompson has reached 400 MPH with his Challenger 1 since as early as 1960, while no motorcyclists have been able to crack the 400 MPH milestone thus far. The best motorcycle speed record is 376 MPH in 2010, set by Rocky Robinson.
Not to mention, after long hours of riding, most motorbikes encounter immense troubles with power application due to limited back wheel contact patches (only 3 to 4 cm). Meanwhile, with rear tires as wide as 40 cm, higher-end cars can propel away much faster at consistent rates.
What Is The Highest Legal Speed Limit In The World?
The highest speed limit ever recorded belongs to UAE's motorways, reaching 99 MPH or 160 KMH (as of 2023). Poland ranks second with 86 MPH (140 KPH). Most other countries do not even come close to these two.
For instance, most U.S. streets apply quite low limits (50 MPH at best on freeways). Meanwhile, the corresponding rate in Europe is 49.7 MPH.
Conclusion
MTT 420 RR and other bikes leave a strong impression on everyone with their speeds (all of which exceed 170 MPH).
However, considering that the highest legal-street speed limit in the world is only 99 MPH, you don't need to purchase the fastest production motorcycles for regular rides. They are much more suitable for racing purposes.
See more: How Fast Are 250cc Motorcycles?