Motorcycles with displacements of 250cc (cubic centimeter) or less are business workhorses and may be utilized for most types of travel. But what is a 250cc motorcycle's top speed? The answer lies in this post.
Owners of 250cc engines are aware that speed isn't everything, but it's still something to consider when buying a new motorcycle. Continue reading as we examine the matter in detail.
Table of Contents
How Fast Does A 250cc Motorcycle Go?
While the majority of 250cc motorcycles readily reach average speeds of 85 mph (about 137 km/h), the top rate varies depending on the motorcycle's model and engine. The peak pace of a sports motorbike will be higher than that of a naked bike or a cruiser with the same cc.
In addition to this, the motorcycle's condition affects its top speed. When you serve your bike at the appropriate intervals, you will achieve a higher peak speed than those who don't care about servicing their motorcycles.
As a result, there are additional variables that affect top speed, such as the bike's condition, the road condition, and the rider's driving skills.
Speed Of Most Popular 250cc Motorcycles
To assist you in your hunt for a speedy, sporty bike, we've put together a list of the top five highly rated 250cc motorcycles' maximum speeds:
| | |
| --- | --- |
| Popular 250cc Motorcycles | Top Speed |
| Yamaha V Star 250 | 85 mph |
| Kawasaki Ninja 250R | 105 mph |
| Honda Rebel 300 | 85 mph |
| Suzuki TU250x | 75 mph |
| Suzuki GSX250 | 85 mph |
Yamaha V Star 250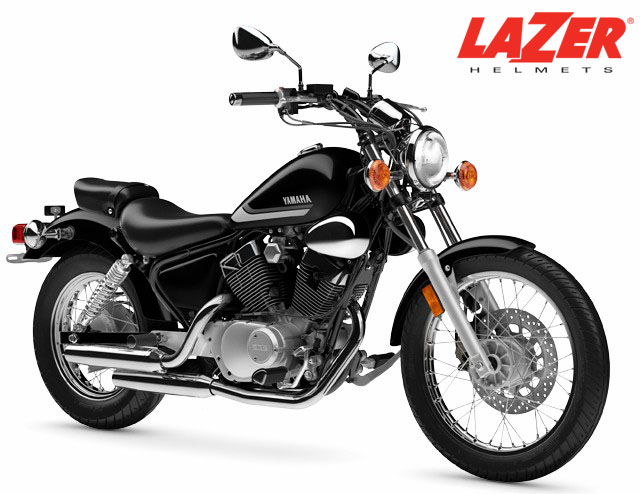 A beginner-friendly cruiser with a 249cc air-cooled V-twin engine, the V Star 250 is advertised with a top speed of 85 mph (136 km/h), a high-end power unit at 23 horsepower, and torque peaking at 15 pound-foot at 6,000 revolutions per minute (RPMs).
Kawasaki Ninja 250R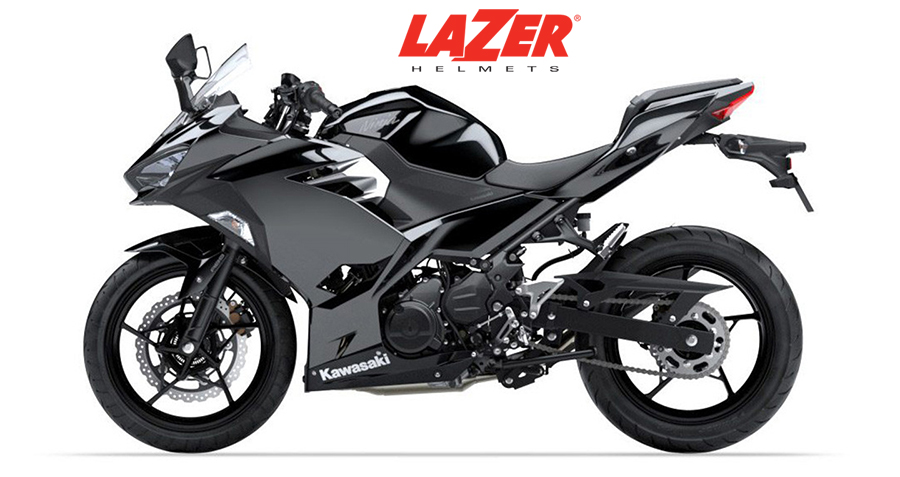 Its engines have a max pace of 105 mph and produce 36 horsepower and 18-pound-foot torque at 10,000 RPMs. This bike disproves the notion that small-displacement motorcycles are inherently weak and have disappointing top speeds, which have long been held by riders on larger models.
Honda Rebel 300
The bike will have a top speed of roughly 85 mph, similar to the V Star. The 286cc engine of this small-sized city cruiser produces a powerful 25 horsepower and 18 pound-foot of torque in the 7,000 to 8,000 RPM range, helping the vehicle go at such a high rate.
Suzuki TU250x
This motorcycle produces not as much power as other small-displacement rivals, with 16 HP at 7,000 RPM and 12-pound-foot torque at 4,500 RPM. You can go at up to 75 mph on this motorbike model.
Suzuki GSX250
Although it falls short compared to the Kawasaki Ninja 250R, it nevertheless allows you to rev your motorcycle rapidly and reach an incredible 85 mph. Given that the 4-stroke twin engine generates a respectable 16 pound-foot of torque and nearly 25 HP at 8,000 RPMs, this would be an excellent sport bike or racer for less experienced riders.
What Affects The Speed Of 250cc Motorbikes
A motorcycle's max speed depends on a variety of factors that must be kept constant to keep it operating at its best speed. Here is what you should keep an eye on.
Weight
The most important aspect in determining speed is the weight of the motorbike. Most of the time, the lighter the motorcycle, the faster it can go. Here is a case in point: with the same 250cc engine size, a Kawasaki Ninja 250 weighing 375 pounds can run 105 mph, while a Suzuki GSXR250R of 392 pounds can only reach 88 mph.
The rider's weight also has a say on this matter since the bike will move upward effectively when the weight is spread evenly. For example, bicycle movement will be sluggish if the rider is substantially leaning in one direction, which also impacts the rider's balance.
Types Of Engines
Two-stroke and four-stroke engines are both available for motorcycles. Although they operate in a similar manner in theory, how they ignite and compress fuel differs, which has an impact on how fast a bike goes.
Similar to a four-stroke engine, a two-stroke engine may generate twice as much power. The two-stroke engine may therefore be quicker than a four-stroke one. For instance, a Honda CRF80 with a 4-stroke engine can only travel at a top speed of 55 mph. Meanwhile, with the same 80cc engine, a Kawasaki K80 with a 2-stroke engine can achieve 65 mph.
Rider's Driving Skills
A motorcycle's speed depends on the rider's competence and familiarity with his machine. Even when riding a powerful, fast bike, a rider's lack of experience and expertise might slow down the motorcycle as they are still learning the controls. Rest assured, though, that the rider's lack of speed won't be an issue once they've gained experience.
How To Make 250cc Motorcycles Faster
Want to make your 250cc bike faster? Here is what you can try.
Change The Exhaust
When the entire exhaust system with headers is installed, your motorbike will save a substantial amount of weight while also gaining power and torque, enhancing throttle response, and reducing weight. Additionally, it improves the sound of your motorcycle, giving you the impression that you are moving more quickly.
Upgrade The Gearing
Upgrading your gearing is the ideal option if you're seeking for a relatively quick, simple, and efficient way to gain speed or improve acceleration. Gearing your motorbike differently can modify how your motorcycle performs. Playing with gear ratios is enjoyable and a terrific way to speed up your motorbike or increase acceleration.
Choose Lighter Wheels
One area where many businesses cut costs is wheels. Because heavy wheels represent unsprung mass, your expensive suspension can't even attempt to mitigate their detrimental consequences. You'll notice a difference if you purchase a quality set of aftermarket wheels that are incredibly light.
Is A 250cc Motorcycle Suitable For Beginner Riders?
Yes. In general, a complete novice can ride the majority of 250cc motorcycles with ease. Most 250cc motorbikes have a max velocity of roughly 80 mph, which is suitable for riders with small stature or inexperience and won't overwhelm them.
These bikes have enough power to move around and complete the necessary tasks but not enough to induce a novice rider to accelerate quickly or attain high speeds.
Furthermore, compared to other engine sizes, 250cc motorcycles are reasonably priced to purchase, and many novice riders can afford them when operating and maintaining them is taken into account. Not to mention that these bikes are a fun size to ride and quite lightweight, making them perfect for any new rider.
Frequently Asked Questions
Can I Ride My 250cc Motorbike On The Highway?
Yes.
Most places allow you to travel through highway traffic with a 250cc motorcycle. As long as you obey speed restrictions and ride carefully, 250cc bikes are perfect for long-distance travel thanks to their outstanding fuel consumption efficiency, mid-range power, and stability.
Is 250cc Enough Power For Long Trips?
Yes. Long-distance riding can be successfully completed with a 250cc. It is a highly enjoyable size to ride and is made easy to maneuver by its lightweight engine design.
Highways should be avoided at all costs. A smaller motorcycle's drawback is its limited fuel capacity, which results in a range of only 200 km (about 125 miles).
What License Do I Require For Driving A 250cc?
A full motorcycle license with a bike endorsement is necessary for a 250cc motorcycle. Because a motorbike driving license is merely a ticked box on an automotive license, you do not need a separate permit. But as you can select that box, you must pass an additional written exam and a riding test.
The Bottom Line
Now you know how fast a 250cc is in mph. For both novice and expert motorcycle riders, a 250cc is a wise purchase. They may be driven on both dirt and paved roads, and they have good power and maneuverability.
Motorcycles with a displacement of 250cc are lightweight and simple to handle, making them an excellent choice for novice riders. Additionally, many 250cc motorcycles have amenities like roomy storage compartments and comfortable seats that make them perfect for touring.
See more: How Fast Do Mopeds Go?