The allure of motorcycles runs deep in American culture, and the country has a rich history of producing iconic two-wheeled machines.
From legendary manufacturers that have stood the test of time to emerging brands pushing the boundaries of innovation, the American bike industry offers a captivating blend of heritage, craftsmanship, and cutting-edge technology.
I show you the most prominent American motorcycle brands, uncovering their unique stories, iconic models, and the spirit of freedom and adventure they embody.
Table of Contents
Top 17 American Made Motorcycle Brands
Some of the most famous ones include iconic names such as Harley-Davidson, Indian Motorcycle, Zero Motorcycle, Arch Motorcycle, Lightning Motorcycle, and many more. These brands represent a rich history, craftsmanship, and passion for the open road.
1. Harley Davidson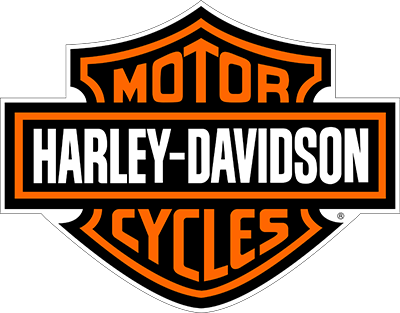 Harley-Davidson is a well-known American motorcycle manufacturer with a long and storied history. The company was founded in 1903 in Milwaukee, Wisconsin, and has been producing motorcycles ever since.
Motorcycles from this brand have a distinct and recognizable design aesthetic. They are known for their classic cruiser style, characterized by their large engines, muscular frames, and chrome accents. This unique design language sets Harley-Davidson apart and has made their motorcycles instantly recognizable worldwide.
Plus, the distinctive sound, which is created by the company's V-twin cruiser motorcycle engines, is another remarkable trait of these vehicles. The sound of a Harley-Davidson motorcycle is unmistakable, and it is one of the things that makes the brand so popular.
This manufacturer is so popular that it finds its way into pop culture in America particularly and in the world generally, proved by a plethora of movies and TV shows tagged with "Harley Davidson."
Standout Models
Harley-Davidson Street 750
Harley-Davidson Iron 883
Harley-Davidson Forty-Eight
Harley-Davidson Fat Bob
2. Indian Motorcycle
Indian Motorcycle Company is one of the oldest motorcycle manufacturers in the world, with a history dating back to 1901. The brand holds a significant place in American motorcycle heritage, known for its pioneering spirit, innovative designs, and racing successes. When talking about the products from this iconic manufacturer of motorcycles, you must think of their Thunderstroke engine.
This is a V-twin engine that embodies the spirit of Indian Motorcycle. It is a testament to the brand's commitment to deliver exceptional performance and an exhilarating riding experience.
The Thunderstroke engine head is renowned for its impressive torque, providing riders with effortless acceleration and thrilling power on the road. Its distinctive design, reminiscent of the classic Indian machines of the past, adds to the overall aesthetic appeal of the motorcycle.
Standout Models
Indian Scout
Indian Chief Dark Horse
Indian Chieftain
Indian Springfield
Indian Roadmaster
3. Arch Motorcycle
Arch Motorcycle is a boutique motorcycle manufacturer co-founded by actor Keanu Reeves and custom motorcycle builder Gard Hollinger. Each Arch Motorcycle is meticulously handcrafted with a focus on precision, quality, and attention to detail.
One of the standout features of Arch Motorcycles is the unique and distinctive design aesthetic. They blend classic and contemporary elements, resulting in sleek and futuristic-looking machines that stand out from the crowd.
Furthermore, Arch Motorcycles are known for their performance capabilities. Each model is built with high-performance components, including powerful engines, advanced suspension systems, and cutting-edge technology, ensuring an exhilarating and dynamic riding experience.
Standout Models
4. Cleveland Cyclewerks
Cleveland CycleWerks motorcycles are lauded for their retro styling. They offer a variety of models that are inspired by classic motorcycles from the 1950s and 1960s. This makes them a great option for people who want a unique and stylish bike that stands out from the crowd.
In addition to their affordable dealer price and stylish design, their reliability is no joke. They are built with high-quality components and are backed by a comprehensive warranty. This makes them a great choice for people who want a reliable dirt bike they can count on for years to come.
Standout Models
Cleveland Misfit
Cleveland Ace
Cleveland FX
Cleveland Heist
Cleveland Hooligun
5. Zero Motorcycle
Zero Motorcycles is a leading manufacturer of electric vehicles and has established itself as a frontrunner in the industry. One of the best things about Zero Motorcycles is their commitment to innovation and cutting-edge technology.
They have developed advanced electric drivetrains, battery systems, and power management software that deliver impressive performance and range. Zero Motorcycles offers a diverse lineup of models designed for different riding preferences and needs, including street bikes, dual-sport bikes, and off-road bikes.
Another notable feature of Zero Motorcycles is the focus on sustainability and environmental consciousness. By eliminating tailpipe emissions, Zero Motorcycles contribute to a cleaner and greener future for transportation.
Standout Models
Zero S
Zero SR
Zero DS
Zero DSR
Zero FX
6. Lightning Motorcycle
The company was founded in 2009 by Steven Fossati, who had the vision to create an electric motorcycle that could outperform gas-powered motorcycles. The selling point of Lightning Motorcycles is their exceptional speed and acceleration.
They have set numerous speed records, including being the first electric motorcycle to exceed 200 mph (321 km/h) and 218 mph (351 km/h) on the Bonneville Salt Flats. Lightning Motorcycles achieves this impressive performance through advanced engineering, lightweight construction, and powerful electric drivetrains.
Another notable aspect of Lightning Motorcycles is their focus on range and battery technology. They launch models with extended ranges, allowing for longer rides and reducing concerns about limited battery production capacity.
Standout Models
Lightning LS-218
Lightning Strike
Lightning LS-218 Carbon
7. Boss Hoss Cycles
When hearing about Boss Hoss motorcycles, you must think of their exceptional engine size and power. They have a reputation for their colossal V8 engines, sourced from General Motors, which deliver unmatched performance and an unmistakable sound.
These engines, often exceeding 5.7 liters in displacement, provide incredible torque and acceleration, making Boss Hoss motorcycles a force to be reckoned with on the road. Another notable aspect of Boss Hoss Cycles is their commitment to customization.
Each motorcycle is built to order, allowing customers to personalize their bikes with a wide range of options, including bold paint schemes, accessories, and additional features. This level of customization ensures that each Boss Hoss motorcycle is a unique reflection of its owner's style and preferences.
Standout Models
Boss Hoss BHC-3 LS3/LT1
Boss Hoss BHC-9
Boss Hoss BHC-9 ZZ4
Boss Hoss BHC-9 LS3
8. Fischer Motor Company
Fischer Motor is a lesser-known motorcycle brand founded by Daniel Fischer in the early 2000s, who desired to create a motorcycle that could compete with the best Japanese and European brands. Its main goal is creating lightweight and agile motorcycles specifically designed for urban commuting and sport riding.
Riders usually praise their compact size, nimble handling, and efficient performance. Thanks to these traits, they are ideal for navigating through congested city streets and twisting roads with ease.
Even better, the brand has implemented innovative design features such as a perimeter frame and a single-sided swingarm, which contribute to enhanced stability and responsive handling. It also emphasizes eco-friendliness by offering electric models in the lineup, showcasing the brand's commitment to sustainable transportation.
Standout Models
Fischer MRX 650
Fischer MRX 650 Limited Edition
Fischer MRX 650 G2
9. Brammo Electric Motorcycle
Brammo Electric Motorcycles, now known as the Electric Division of Polaris Inc., was one of the pioneering brands in the electric motorcycle market. Its motorcycles are designed to provide exhilarating performance and seamless power delivery, thanks to their advanced electric drivetrains.
These bikes deliver instant torque and acceleration, resulting in impressive speed and responsiveness. Another standout feature of Brammo Electric Motorcycles is their commitment to innovation and cutting-edge technology.
They incorporated state-of-the-art lithium-ion battery systems that provide substantial range, allowing riders to enjoy longer trips without worrying about running out of power.
Also, Brammo Electric Motorcycles embrace the concept of connected riding by integrating features. These include smartphone connectivity, regenerative braking systems, and customizable riding modes.
Standout Models
Brammo Empulse
Brammo Empulse R
Brammo Enertia
Brammo Enertia Plus
10. Motus Motorcycle
What set Motus Motorcycle apart from its rivals is being one of the few American manufacturers producing motorcycles geared towards long-distance touring with a sporty twist. The products are powered by proprietary V4 engines, which are created and manufactured in-house.
These V4 engines provide impressive torque compensator, smooth power delivery, and a thrilling riding experience. Another notable aspect of Motus motorcycles is their emphasis on comfort and ergonomics. They are engineered to provide a comfortable riding position, plush suspension, and features like heated seats and grips, making long-distance journeys more enjoyable.
Motus Motorcycles also puts a strong emphasis on quality and craftsmanship, with attention to details evident throughout their lineup. Each motorcycle is hand-built in the United States, ensuring a level of precision and care that sets them apart.
Standout Models
11. Buell Motorcycle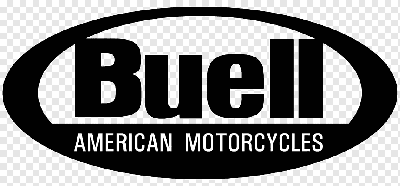 Buell introduced the "Uniplanar" frame, which incorporated the motorcycle's engine as a structural component, ending up with a lighter and more rigid chassis. This design allows for better handling, improved stability, and enhanced overall performance.
Besides, Buell Motorcycle company adopts fuel-in-frame technology. The fuel is stored within the motorcycle's frame, lowering the center of gravity and improving maneuverability.
Another not-to-miss feature is its adoption of unconventional suspension systems, such as the "Zero Torsional Load" (ZTL) front brake system, which ensure exceptional braking performance and reduce unsprung weight. Buell motorcycles also incorporate innovative features like underslung exhausts and advanced fuel and oil management systems.
Standout Models
Buell XB9R Firebolt
Buell XB12R Firebolt
Buell XB12S Lightning
Buell Ulysses XB12X
Buell 1125R
12. Janus Motorcycle
Janus Motorcycles is a small American company that builds motorcycles inspired by the original designs of the 1920s and 1930s. Their retro-inspired styling is remarkable, reminiscent of the golden era of motorcycling. They pay meticulous attention to detail, creating motorcycles that exude elegance and capture the essence of a bygone era.
Customization is another strong point of the brand. It serves a range of options for personalization, enabling riders to create a bike that reflects their individual style and preferences.
Janus motorcycles are also designed for everyday usability and practicality. They are lightweight, maneuverable, and efficient, which is ideal for urban commuting and spirited rides on winding roads.
Standout Models
Janus Halcyon 50
Janus Halcyon 125
Janus Gryffin 250
13. Livewire Motorcycle
Livewire Motorcycles, a division of Harley-Davidson, is at the forefront of the electric motorcycle movement, combining innovative technology with the iconic heritage of Harley-Davidson.
What makes these products special is the advanced electric drivetrain. They produce powerful electric motors that deliver instant torque, providing exhilarating acceleration and a thrilling riding experience. They incorporate high-capacity lithium-ion battery systems that bring an impressive range, enabling riders to go the distance without compromising performance.
Livewire motorcycles' commitment to connectivity and modern features is also worth-nnoting. They come equipped with state-of-the-art touchscreen displays, integrated navigation systems, smartphone connectivity, and advanced rider aids like traction control and multiple riding modes.
Standout Models
14. Confederate/Curtiss Motorcycles
Confederate/Curtiss Motorcycles intentionally keeps their production numbers low, creating a sense of rarity and exclusivity for their touring bikes. This limited production approach ensures that each motorcycle they produce is highly coveted and unique.
Unlike mass-produced motorcycles from other brands, Confederate/Curtiss Motorcycles offer a level of exclusivity and individuality that appeals to collectors and enthusiasts who seek something truly special and distinct. The limited availability of their motorcycles adds to their desirability and elevates them to the status of rare and sought-after machines.
Standout Models
Confederate P51 Combat Fighter
Confederate FA-13 Combat Bomber
Curtiss Zeus
Confederate G1 Hellcat
Confederate Warhawk
15. Tarform Motorcycle
This is a Brooklyn-based electric motorcycle manufacturer with the main focus on sustainable and regenerative practices throughout the entire lifecycle. Tarform goes beyond just creating electric motorcycles; they have a holistic approach to sustainability.
From sourcing materials to the manufacturing process and even after a bike's useful life, Tarform prioritizes reducing environmental impact. They use responsibly sourced, renewable, and recyclable materials, minimizing waste and carbon footprint.
Tarform also integrates regenerative technologies, such as solar charging capabilities and energy recapture systems, which allow the motorcycle to generate and store energy while riding. Plus, Tarform has implemented a comprehensive end-of-life program, ensuring that their motorcycles can be properly disassembled and recycled at the end of their life cycles.
Standout Models
Tarform Luna
Tarform C-Series
Tarform Raye
16. Damon Motorcycle
The products from this brand come with innovative features that enhance rider safety and improve overall riding experience. The best creation is the CoPilot system, which utilizes advanced sensor technology, including radar, cameras, and haptic feedback, to provide real-time situational awareness to riders.
This system helps detect potential hazards on the road, provides warnings, and can even initiate automatic adjustments to the motorcycle's settings, such as adaptive cruise control and lane-keeping assistance. The CoPilot system significantly improves rider safety by reducing the risk of accidents and providing bikers with a greater sense of confidence and control.
The brand also applies the Shift technology that lets users adjust the riding position and ergonomics of the motorcycle on the fly. This innovative feature enables riders to switch between different riding styles, such as sport, commuter, or touring, offering unmatched comfort and adaptability.
Standout Models
Damon Hypersport
Damon Hypersport HS
Damon Concept 1
Damon HyperFighter
17. Victory Motorcycles
Wrapping this list is a special brand – Victory Motorcycles – who no longer exists. Though its production came to an end in 2017, its reputation back then was noticeable for its innovative Freedom V-Twin engines. It provides impressive power and torque while delivering a smooth and refined ride.
The engines were engineered to produce a generous amount of torque, making them well-suited for cruising and highway riding. This precise fuel injection and electronic engine management systems ensured optimal fuel efficiency and responsive throttle control.
Victory Motorcycles boasted a bold and contemporary design aesthetic, setting itself apart from traditional cruiser-style bikes. Their motorcycles featured distinctive bodywork, modern lines, and unique styling elements that appealed to riders seeking a fresh and distinctive look.
Standout Models
Victory Vegas
Victory Cross Country
Victory Hammer 8-Ball
Victory Judge
Victory High-Ball
Frequently Asked Questions
What Was The First American Made Motorcycle Company?
The first American-made motorcycle company was Indian Motorcycle, which was founded in 1901 in Springfield, Massachusetts, by George M. Hendee and Carl Oscar Hedstrom.
How Many Motorcycle Manufacturers Are In The US?
It's hard to give a clear-cut answer to this question. Besides well-known companies like Harley-Davidson, Indian Motorcycle, and Zero Motorcycles, there are many other lesser-known names in the United States.
Are Harleys Still Made In The USA?
Yes, Harley-Davidson motorcycles are still manufactured in the USA. The company has a long-standing tradition of producing motorcycles in America and remains committed to its domestic manufacturing operations.
The Bottom Line
We come to the end of our journey through the realm of motorcycles made in USA. One thing becomes abundantly clear: the passion, ingenuity, and dedication that go into creating these machines are truly remarkable.
From the storied legacies of brands like Harley-Davidson and Indian Motorcycle to the innovative newcomers pushing the boundaries of design and performance, the American motorcycle industry continues to captivate riders across the country and worldwide. These brands embody the spirit of freedom, adventure, and the open road that is deeply rooted in American culture.