With fascinating storylines and, of course, thousands of beautiful motorcycle models, the long-running series Sons of Anarchy has captured the hearts of millions of fans worldwide. We cannot help but be drawn by Jax Teller's charm and how cool he looks sitting on his favorite motorbike.
For people curious about Jax bike on Sons of Anarchy, some interesting facts are awaiting below!
Table of Contents
What Bike Does Jax Ride?
Jackson "Jax" Teller is often spotted with his Harley Davidson (2003) Super Glide Dyna-Glide Sport, a powerful model that offers big-bike energy and precise handling. This beast successfully highlights his charismatic charm, making him stand out among other members.
The history is traced to the Super Glide 1971, which kick-started Harley-Davidson's custom bike line and served as the foreground of the reputable FX series. These earlier models combined the chassis twin cam with the Sportster's front end, allowing ample customization choices with the trims.
Harley's 2003 versions retained all the previous-gen competitive edges while paying more attention to the horsepower and torque. It is a terrific match for fans of aggressive riding, yet still possesses enough maneuverability for twist and curve navigation.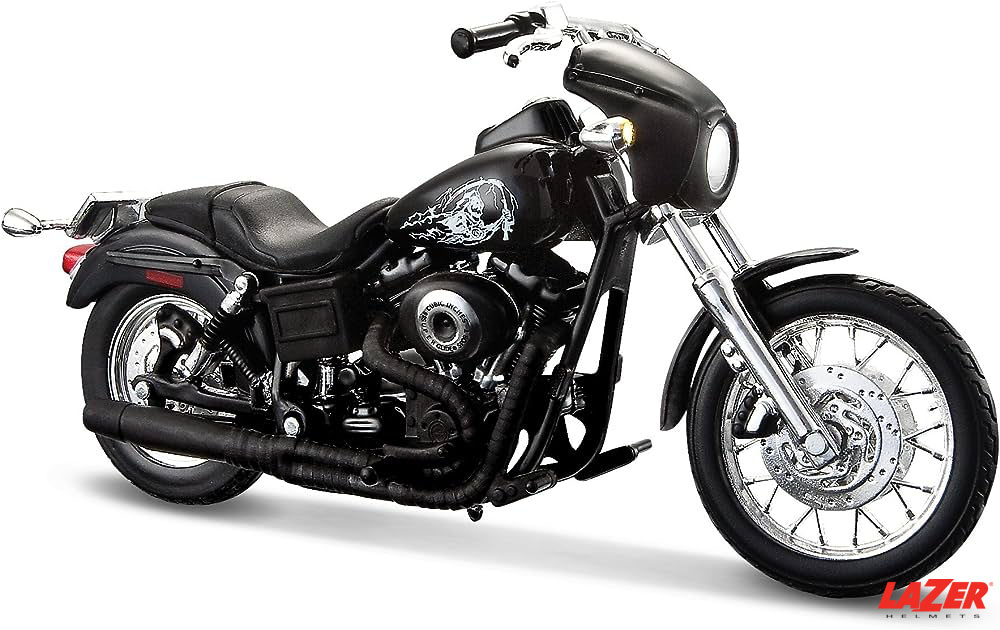 Also, one should never skim over the bike's amazing visuals. Both powerful and beautiful, no wonder it has become a trusted ally of our beloved protagonist in Sons of Anarchy.
Some unique pieces on Jax's bike are the detailed graphics near the fuel tank. There are also custom sports bars with small front fairings, aided by monstrous roaring sounds to match the overall badass vibe.
Vivid black has always been the most popular Super Glide color in the show – and also Jax's favorite – but you can keep an eye on other options if desired. Some of them are:
Luxurious blue pearls
Luxurious rich red pearls
White pearls
Gunmetal pearls
These pearly finishes give the bike a more modern look, while vivid black lends a sense of classic nostalgia, making it a crowd's favorite among both the film's characters and real life bikers.
This Harley Davidson Super Glide 2003 is very popular on the marketplace at an average price of $6,000 to $12,000 (quite impressive considering its old age!) Before spending your hard-earned money on a deal, ask the dealer all there is to know about the bike's condition, capability, and potential defects.
Other Sons of Anarchy Bikes You May Want to Consider
Harley-Davidson Knucklehead, Screaming Eagle Road Kings, and Dyna Street Bobs are some other options you may want to consider. And if you are a DIY fan, building a custom chopper like Bobby did is a nice idea, too.
1. Harley-Davidson Knucklehead (Owner: John Teller)
The beautiful Knucklehead serves as the proud statement piece and tribute shrine for John Teller – the late father of our protagonist and also the president of the biker gang.
Hence, despite barely appearing on the road, this bike still leaves quite a strong impact on the audience. It represents the never-ending feud between SAMCRO and IRO and reminds us of JT's tragic suicide – the start of it all.
Knucklehead's engine is a 45-degree, two-cylinder overhead V-twin valve, arriving with a unique shape cover that allows keen Harley-Davidson fans to recognize it right at first glance. With a 60 cubic-inches motor, its top speed can reach 95 MPH.
2. Custom Chopper (Owner: Bobby)
Despite riding many other bikes through the series, Bobby still impresses viewers best with his custom chopper, which he constantly upgrades and develops in almost every episode – much to other members' amusement.
The bike is built from scratches using small ape hangers and hard-tail frames. Its chopper aesthetic is further enhanced by rak springer forks and lace wheels. To seal the deal, Bobby also adds open primary drives and Evolution engines for maximum power.
3. Harley-Davidson Screamin' Eagle Road King (Owner: TO)
TO is a unique character in every way – shown in both his storyline and personal motorcycle. Just one glance into its features, and we immediately understand why TO chose to stick by this bike model.
If torque were the sole marking criterion, Harley Eagle Road Kings are definitely the winner. Strapped to an unflinching motorcycle dyno, its 103-inches bulk work well with the idle's proverbial program, easily churning more than 80 foot-pounds torque at approximately 2500 RPM.
And if that weren't wild enough, the bike can hit a whopping record of 110 MPH peak speed before redlines. If there were more revs, it could even cross the 125 MPH benchmark with zero difficulties.
4. Harley-Davidson Dyna Street Bob (Owner: Chibs)
Chibs and some other outlaw bikers start the series with Dyna Street Bobs, a sleek and cool Harley-Davidsons model that has befriended professional bikers for decades.
Like other Harley lines, these bikes still feature chopped rear fenders, black wheels, rubber-mounting engines, and ape hanger bars. However, notable changes can be recognized:
The solo seat is re-designed to feel slightly harder
The taillight assembly has a more streamlined design
The blacked-out parts enjoy more gloss
Its triple clamps can be divided into 2 parts for easier handlebar swaps and customization
Some traditional bikers might find this design much more cramped (especially for the riding position) than other mid-control Harleys. However, it is a delight for passionate motorcycle club members like Chibs, as they can feel more "involved" and "connected" with this machinery.
Does Jax Really Ride A Motorcycle?
Yes. Real-life Jax Teller – aka the actor who played Jax, Charlie Hunnam – is a real biker and actively participated in riding the Super Glide bike on the set. Unlike other celebrities, Charlie Hunnam's not just posing for the camera!
Conclusion
Jax Teller motorcycle is a badass Harley-Davidson Super Glide that has graced the soil of millions of corners around the globe. Other bikes in the show (even custom-built ones) are worth a second look, too; scour through them all to see which are the coolest bikes for your riding skills and aesthetic preferences.
See more: