Despite the rise of cars and four-wheel vehicles, motorcycles remain one of America's most dominant transportation means – both as a necessity and a choice of entertainment and hobby.
Thousands of motorcycle clubs have been founded since forever, gathering devoted motorbike enthusiasts from the same state together.
My insightful guide will deliver a full list of dominant motorcycle clubs by the state for wide-eyed beginners. Keep scrolling for more!
Table of Contents
The History of Motorcycle Clubs
The first motorbike clubs date back to the early 1900s and broke through during and after WW2 for people who loved rebellion and adventure. Though many outlaw MCs were involved in drug trafficking and criminal activities then, they are mostly legal today.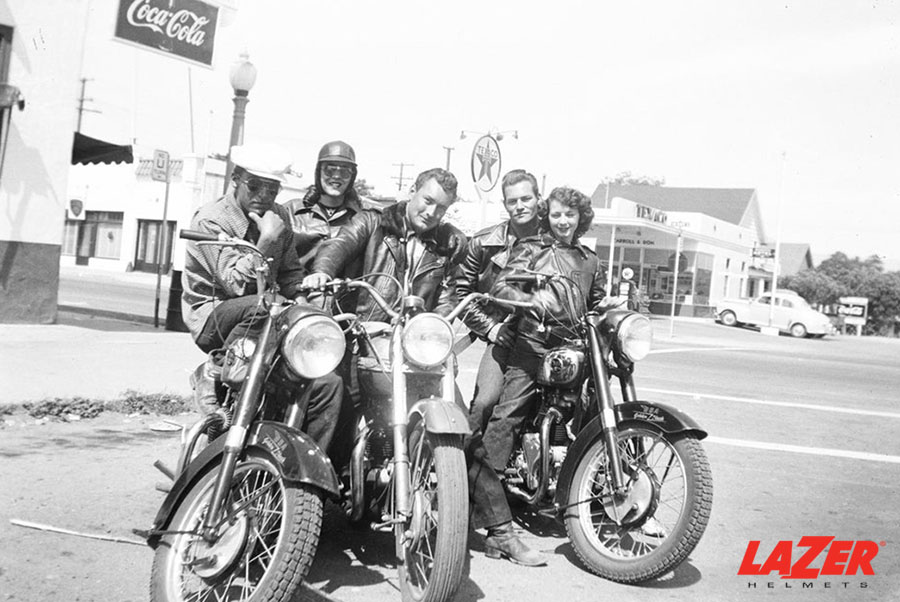 During WW2, these gangs drew in millions of thriller-seekers craving an adrenaline rush. Plus, after the war, veterans found it extremely difficult to return to their normal civilian life, as they longed for something exciting to fight for, hence the increase in yearly motorcycle club members.
By then, most clubs started to adopt a strong, rebellious image and aggressive attitudes. That, coupled with the bikes' dangerous nature, did not leave a very positive impression among Americans, and dangerous biker gangs involved with murder and drug smuggling like Hollister and Hells Angels motorcycle clubs only fueled that perception further.
But that is a thing of the past; nowadays, most motorbike clubs comply with the AMA rules (short for American Motorcyclist Associations) and open the door to law-abiding members only. 
Even outlaw MCs are no longer inherently engaged in illegal activities despite their titles; they are simply a group of people from different ages and sectors with a shared passion for riding.
A List of MC Clubs by State
Numerous motorcycles are found in different U.S. states, ranging from Alabama, Alaska, California, Delaware, Florida, Georgia, Iowa, and Massachusetts to further ones like Wyoming and Wisconsin.
A few dominant club names in the fields are:
Blue Knights Motorcycle Club (Pennsylvania):
The club offers mutual education, mental/physical/social benefits, and entertainment for all its members to advance and promote motorcycling.
Veterans of Chaos (Tennessee):
The members are military veterans who have shed blood and fought on the battlefield. Aside from their shared interest in motorbikes, this organization for veterans also supports each member's families financially and emotionally to uphold American ideals.
Range Riders (Minnesota):
Their membership comprises both men and women, youngsters and seniors passionate about riding. Outsiders interested in the club's activities are also welcome to join its events and meetings occasionally.
Lucky Roamers (New Jersey):
Founded in July 1976, this non-profit organization is open to every male and female rider with varied bike models/ makes and riding skills.
For more reference on similar biker organizations from other states, check out this chart:
| | | |
| --- | --- | --- |
| Regional Club | State | City |
| Perry Mountain | Alabama | Valley Grande, AL |
| Hog Alaskas 66 | Alaska | Anchorage, AK |
| Southern Arizona's Harley Riders MC | Arizona | Sierra Vista, AZ |
| Drifters | Arkansas | Little Rock, AR |
| California Posse | California | Redwood City, CA |
| Rocky Mountains Promotions Inc | Colorado | Denver, CO |
| British Iron Associations of Connecticut | Connecticut | Manchester, CT |
| Four Seasons MC | Delaware | Newark, DE |
| Florida Road Dawg, Inc MC | Florida | Spring Hill, FL |
| Rollers Riding Club | Georgia | Acworth, GA |
| South Sea Cycle & Cycle City | Hawaii | Honolulu, HI |
| Boise Ridges Riders | Idaho | Boise, ID |
| Chicago Cruisers | Illinois | Chicago, IL |
| Iron Knights | Indiana | Greenwood, IN |
| Cedar Valley Trails Riders Inc | Iowa | Cedar Rapids, IA |
| Cessna Breed Motorcycle Club | Kansas | Wichita, KS |
| Saddleback Easts Inc | Kentucky | Louisville, KY |
| Acadiana Dirt Rider Inc | Louisiana | Lafayette, LA |
| Sugar Skullz Riding Club | Maine | Buckfield, ME |
| Baltimore Ramblers Motorcycle Club | Maryland | Reisterstown, MD |
| Moving Violation Motorbike Club | Massachusetts | Cambridge, MA |
| Battle Creeks Motorcycle Club | Michigan | Battle Creek, MI |
| Range Riders Motorcycle Club | Minnesota | Grand Rapids, MN |
| Meridian Motorcycles Association | Mississippi | Meridian, MS |
| Missing Links MC-Midwest | Missouri | Kansas City, MO |
| Last Chances Riders Association | Montana | Clancy, MT |
| Rollin Plains Motorcycles Club of Omaha Inc | Nebraska | Omaha, NE |
| Countdown | Nevada | Carson City, NV |
| Retreads- New England's Region | New Hampshire | Hampton, NH |
| Lucky Roamers | New Jersey | Elmer, NJ |
| Run for the Walls | New Mexico | Angel Fire, NM |
| Biker of Brooklyn | New York | Brooklyn, NY |
| Mid East Hare Scrambles | North Carolina | Shelby, NC |
| Retread -North Central | North Dakota | Bismarck, ND |
| Dayton MC Inc | Ohio | Dayton, OH |
| Reynard Raceway | Oklahoma | Oklahoma City, OK |
| Lobo MC Inc | Oregon | Oregon City, OR |
| Blue Knight – PA VI | Pennsylvania | Scranton, PA |
| Redemption Rider CC | Rhode Island | Central Falls, RI |
| Alliances MC-SC | South Carolina | Conway, SC |
| Iron Horses Riders MC | South Dakota | Sturgis, SD |
| Veteran of Chaos | Tennessee | Gleason, TN |
| Cowboy Badlands | Texas | Beaumont, TX |
| Utah Rider Associations of Triumph | Utah | Sandy, UT |
| Shamrocks MC | Vermont | Burlington, VE |
| Strength And Honor MC | Virginia | Fredericksburg, VA |
| Thundering Angel MC | Washington | Issaquah, WA |
| Son of Armageddon | West Virginia | Morgantown, WV |
| Valley Spring Motorcycle Club | Wisconsin | Bay City, WI |
| Affiliates MC | Wyoming | Cheyenne, WY |
Types of Motorcycle Clubs
Three types of MCs include: Outlaw motorcycle clubs (tough image), Official clubs (holding events), and Unofficial clubs (more informal). Despite different rules, the overall consensus and purpose is to give riders a place to experience and discuss their riding passion.
Outlaw Biker Clubs (or One Percenter motorcycle club): Known for aggressive, tough images, members from outlaws motorcycle club usually ride Harley-Davidson and require entry endorsement for every member.
These rebels motorcycle club used to be criminal enterprises back then. But now, under the influence of law enforcement agencies, outlaws MC have become as law-abiding as any other bikie gang around the U.S.
Official Clubs: They hold organized rides and events throughout the states under lawful reporting obligations. Thanks to their status, their members can even receive public benefits (discounts at certain shops, for instance).
Unofficial Clubs: A more informal version of official clubs, they require much fewer reporting requirements and have a much looser structure.
How to Join A Motorcycle Club
Many motorcycle clubs have application forms on their web pages; your only job is to scour which club suits you best, read their terms and agreements, fill in the form, and wait for their representatives to contact you.
For some informal, unofficial clubs, you may cut the route short by asking for help from your acquaintance or friend who is already a motorcycle rider of the club. They can introduce you to the club's organizer and lend you great support through the rest of the enrollment process.
Conclusion
America is home to numerous reputable motorcycling subcultures, so you never have to worry about not being able to find one in your state. Refer to my chart above to save hours of research, and feel free to write to me if you still have unresolved questions.
See more: How to Start A Motorcycle Club?