It's a common belief that most motorcycles have the weight of a Harley Davidson. That's wrong. The bike weights vary as different categories cater to different bikers' needs.
So, what about the average motorcycle weight? You've come to the right place. This article will discuss this specification of all types of bikes, some further explanations, and factors that can determine your bike's heaviness.
Table of Contents
How Much Does The Average Motorcycle Weigh?
The minimum weight of a motorcycle can go down to 150 pounds, whereas the maximum weight can be up to more than 1000 pounds. Supermotos and dirt bikes are the lightest bike models on the list. You can find hefty cruisers, baggers, and touring motorcycles at the other end of the spectrum.
Generally, the most common weight range is between 400 and 800 pounds. For more average weights related to the type of motorcycle, check out the motorcycle weight chart below.
| | |
| --- | --- |
| Types | Weight Range (pounds) |
| Chopper | 500 – 800 |
| Adventure Bikes | 330 – 600 |
| Dirt Bikes | 215 |
| Touring Bikes | 400 – 1000 |
| Sport Bikes | 280 – 530 |
| Cafe Racers | 400 – 500 |
| Scooters | 150 – 300 |
| Cruiser | 300 – 800 |
| Bagger | 600 – 850 |
| Naked | 280 – 530 |
| Supermoto | 220 – 320 |
| Dual Sport | 250 – 370 |
Motorcycle Weigh Chart
Motorcycle Weight By Type
Chopper
Chopper heads the second ranking of the heaviest motorcycles available since their measurement falls from 500 to 800 pounds. The design of chopper bikes contributes to this heaviness. Older choppers weigh far more than modern choppers because the old models' materials are heavier.
Adventure Bikes
Even though adventure bikes appear heavy, their weight is approximately average for this category – 350 to 600 pounds. This is because of its usage. Due to the requirement that they can travel off-road, adventure bikes aren't particularly hefty. Off-road bikes should be maneuverable and easy to ride with a light profile.
Dirt Bikes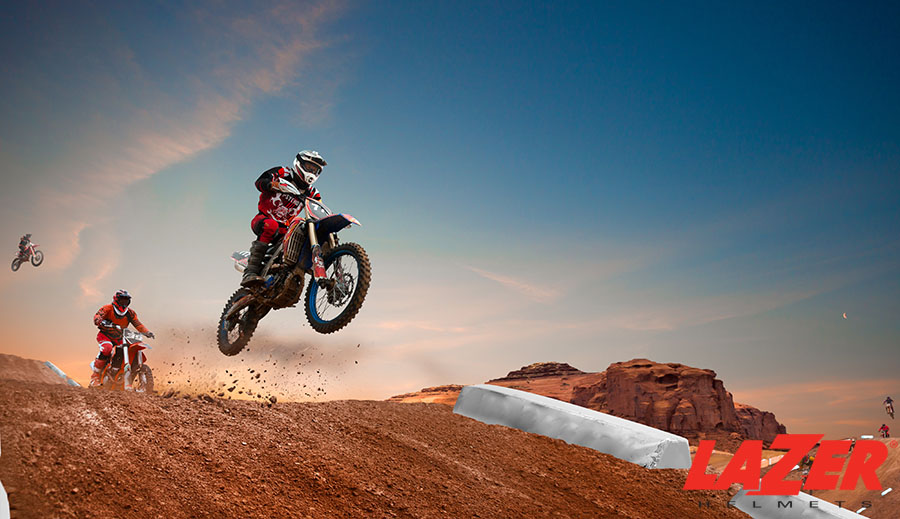 The lightest motorcycles on this list are dirt bikes – around 215 pounds. For these models, this light weight is even more crucial than it is for adventure bikes for the same reason.
Dirt bikes are used for off-road purposes. As bikers need to ride it on various surfaces, including sand, mud, woodlands, and beaches, this motorcycle type must streamline handling. A light bike is simpler to control in off-road situations, so motorcycle manufacturers try their best to make their machines as light as possible.
Touring Bikes
Touring bikes' weight spans from 400 to 1000 pounds. However, there are various types available. Some are slightly larger than others, and vice versa.
Sports Bikes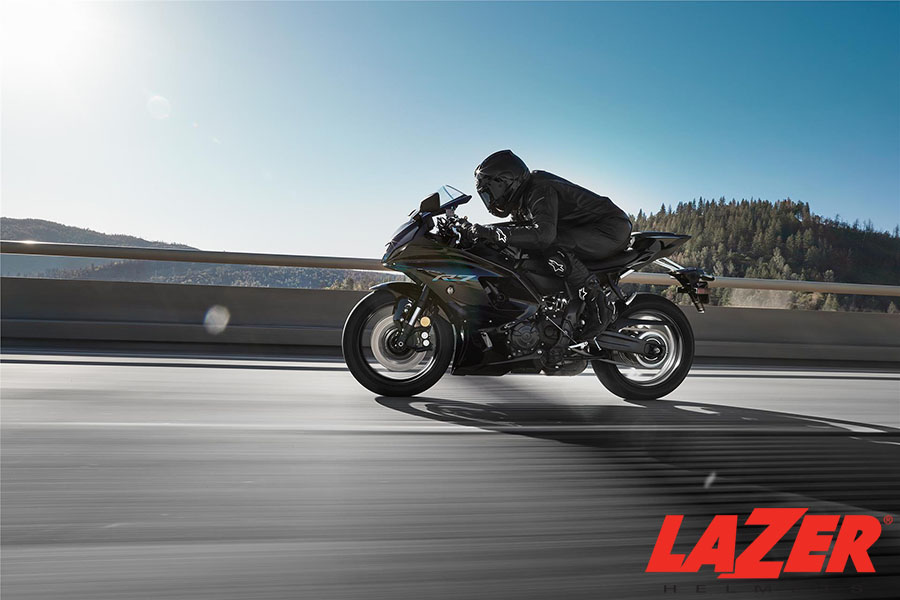 Sport bikes look quite heavy, yet the heaviest type only weighs up to 530 pounds. They are the same size as touring bikes but typically have a higher RPM.
What makes sports bikes in the lightest categories is speed. They are made to move quickly. Every little amount of extra weight slows down the motorcycle. Therefore, sports bikes are designed to be relatively light.
Cafe Racers
Cafe racers' heaviness ranges from 400 to 500 pounds. Today, newer cafe racers and vintage bikes have been restored. Compared to modern ones, restored vintage models frequently weigh quite a bit more.
Scooters
A scooter typically weighs 150 to 300 pounds. As people use scooters to commute within the city, they are portable and effortless to move in dense traffic.
Cruiser
You can't find a light cruiser but those from 600 to 800 pounds. However, the weight of cruiser motorcycles varies greatly due to their various engine sizes.
For instance, the Yamaha V Star 250 of 324 pounds is on the lighter side. On the other hand, the venerable Boss-Hoss cruisers, which weigh between 1,100 and 1,300 pounds dry, are perhaps the heaviest.
The BMW R18 Classic is one of the largest mass-produced cruisers, weighing an astonishing 805 pounds.
Bagger
Bagger bikes are larger cruisers with saddlebags or boxes, fairings, and windshields. These equipment add extra weight to the overall mass, typically between 600 and 850 pounds.
Naked Bikes
In contrast to popular misconception, naked bikes are not just sport bikes without fairings. Despite having many of the same parts and characteristics, street bikes are designed specifically for naked types.
If we don't count the differences and the absence of fairings, naked bikes weigh between 280 and 530 pounds, almost as much as their sport-oriented relatives.
Supermoto
Supermotos are dual-purpose and dirt bikes that have been modified, using smaller rims and street tires. Therefore, they measure from 220 to 320 pounds, which is fairly close to their off-road base weight.
Dual Sport
Dual sport motorcycles typically weigh somewhere between 250 and 370 pounds. These street-legal off-road motorbikes are capable both on and off the road.
Motorcycle Weight By Engine Size
Engine size is another great contributor to motorcycle weight. The volume of the cylinders in a motorbike engine is measured in cubic centimeters, or cc, which is used to describe its size.
See the given table for the average weights of each engine size:
| | |
| --- | --- |
| Engine Size | Weight (in pounds) |
| 50cc | 90 – 110 |
| 125cc | 200 – 250 |
| 150cc | 200 – 320 |
| 200cc | 220 – 320 |
| 250cc | 220 – 350 |
| 300cc | 220 – 400 |
| 350cc | 230 – 480 |
| 400cc | 320 – 500 |
| 450cc | 220 – 500 |
| 500cc | 330 – 500 |
| 600cc | 330 – 550 |
| 650cc | 330 – 550 |
| 700cc | 330 – 550 |
| 750cc | 400 – 550 |
| 800cc | 450 – 550 |
| 900cc | 400 – 550 |
| 1000cc | 550 – 600 |
| 1200cc | 400 – 650 |
| 1500 – 2000cc | 700 – 1000 |
Factors That Determines A Motorcycle Weight
Material Used
The materials can determine your motorcycle's weight though it isn't a technical component.
That clearly explains the weight difference between new and old models. Back in the time, manufacturers mostly employed steel to produce every element. Coming with its durability and sturdiness is a great increase in weight.
Meanwhile, lightweight materials like titanium and carbon fiber reinforced polymer are favored in modern motorcycles. Hence, the vehicle is lighter and less costly to build but less durable as well.
The top ranking in material weight is steel, which has a long history in motorcycle manufacturing. Meanwhile, carbon fiber reinforced polymer (CFRP) is the lightest yet most costly material for motorcycles.
Engine Size
As we mentioned before, engine size plays an important role in an average motorcycle weight. Larger engines result in heavier bikes. Even in the same category, the difference still exists between motorcycles.
Take Yamaha Super Tenere ES 2022 and 2023 Tenere 700 as an example. Although they are in the adventure/touring bikes category, their weights are different due to the engine size. While the former weighs 584 pounds for a massive 1199cc engine, the latter is 452 pounds for a 689cc engine.
Panniers
The panniers have a say in a motorbike's wet weight, though just some models, such as touring or adventure, come with this part.
Their weights are quite substantial, with each old-school steel pannier being 10 pounds – its empty weight. So if you bring something, don't forget to take them into account.
For example, typical items that you will take along, like extra oil or fuel, a spare helmet, and a chain, can significantly contribute to the overall weight.
Fairing
Lastly, the fairing also influences a motorcycle's heaviness. Most of the time, you will see this part in metal, which greatly adds up the weight. The plastic fairing on modern motorcycles weighs hardly more than the machine itself.
So, to cut down some pounds, switch to a plastic one.
Why Does Motorcycle Weight Matter?
Motorcycle weight is a crucial factor because it impacts handling, comfort, and fuel efficiency.
As a general rule, the heavier the bike is, the more physical power you'll need to ride it. Moreover, heavier, larger bikes use more fuel because they demand more energy.
Short riders may experience several headaches from a bike that is too heavy. Thus, it is advised to know the weight beforehand, especially for new riders.
Final Words
Overall, we hope this article has answered your concern about how much a motorcycle weighs. Whether you're a beginner or an advanced rider looking to advance, it's best to consider the bike's weight for your safety and enjoyment on every trip. And don't expect a lightweight bike but get used to it instead.
See Also: