You're not alone if you're thinking about purchasing an ATV (all-terrain vehicle) because the market for them is expanding at a startling rate. But how much is a 4-wheeler?
Continue reading to learn the typical price range of an ATV and some useful tips that can save you extra money when making your purchase.
Table of Contents
How Much For A Quad/4-Wheeler/ATV In General?
ATV basic models can be purchased for anywhere between 3,000 and 15,000 dollars, with an average cost of 7,000 dollars. For roughly 10,000 dollars, you may purchase a fully equipped ATV or a higher-end vehicle with a sizable, powerful engine; alternatively, you can buy a more potent model with a more basic design.
Depending on the ATV type, engine size, and high-end equipment, prices might vary significantly. We've broken down the cost of several ATV kinds and the amount you can save by purchasing a used ATV to help you understand the differences.
Price Of Each Type Of Four Wheeler
Buying an ATV is an investment that you need to consider carefully. We will walk you through the detailed cost of each four-wheeler type.
Utility ATV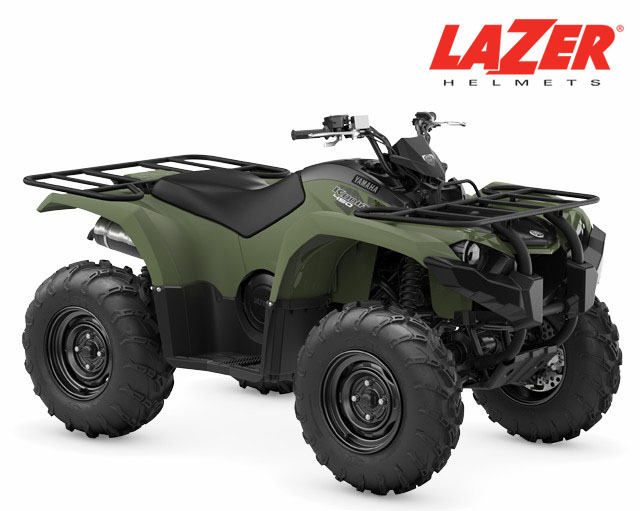 A utility ATV can be purchased for between 5,000 and 8,000 dollars. This type is a bit heavier and larger compared to the sport ATVs. Although they are primarily made for heavy-duty duties like hauling equipment, they can also be utilized for trail riding.
Sport ATV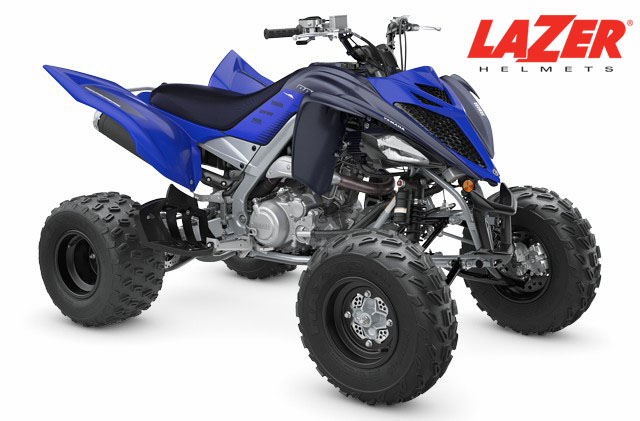 Sport ATV costs might vary greatly, but they often fall between 6,000 and 8,000 dollars. This type of ATV is light, quick, and agile and is made for competition.
They have plenty of suspensions to deal with curves, leaps, and bumps. Sport ATV models come in sizes between 250 and 700 cc, and they may be enhanced and customized with countless add-ons, technologies, and optional accessories.
Side-By-Side
The price for side-by-side ATVs is wide, ranging from 3,600 dollars for cheaper models to more than 20,000 dollars for a premium model.
In comparison to the rest of the automotive industry, the side-by-side ATV industry is still relatively new. As a result of increasing production costs, this type of vehicle often comes at higher prices compared to other ATV types.
Kids ATV
Entry-level models for kids, which cost around 2,000 to 4,000 dollars, can be the ideal vehicle for younger drivers who are interested in off-roading.
Since it is for younger people, it comes with less power in the 70 to 250cc engines. Also, in order to fit a child's smaller physique, youth ATVs are likewise smaller than other models, reducing costs in the production process.
Used Four-Wheeler
Used ATVs can be found for as little as 3,000 dollars, with a global average price of 5,500 dollars. You can save 1,500 – 4,000 dollars compared to the typical cost of 7,000 dollars for a newer standard model.
Additional considerations, including miles, age, and general condition, are factored into the pricing of a used ATV. As with any used car purchase, you'll need to do some research before making a decision, and don't forget to haggle.
Tips To Get A Cheaper Four Wheeler
Suppose you want a four-wheeler at a cheaper price; we recommend you to look in the used vehicle section. Here are some tips to help you find a good deal and save extra money.
Go ATV hunting during the off-season, typically around the beginning of winter. The price often decreases, and there are fewer buyers during this time, leaving you more options at lower prices to choose from.
Discover the ATVs that others are skipping. The secret to finding a decent deal on an ATV is to locate one where there is less competition. The seller is significantly more likely to accept a reduced offer when you're the only one making a call regarding the ATV.
Bargaining tactics: You can start by saying the price you want first, like "I want to buy this ATV for $3,000" or "I only have $3000 cash now, is that something you can accept?". Also, we have a tried-and-true trick for you: saying something you don't like about the four-wheeler, such as "the color is not my cup of tea and there are some scratches, I can't pay for that much." Trust us; this strategy has worked many times.
Do not rush. If you need an ATV now, there is only the current four-wheeler inventory accessible, meaning the used market may not currently offer a good value. Be prepared to wait for the best offer instead.
Frequently Asked Questions
Are ATVs Hard To Drive? Is It Easy To Learn Four Wheelers?
No, they are not difficult to ride. Basic ATV controls are reasonably simple to drive, but driving successfully in rough terrain requires considerable practice and skill.
An ATV's fundamental architecture necessitates a participatory riding style in which the user transfers weight to maintain its stability and perceive the terrain ahead.
You need to put in a lot of practice, remember all the laws and regulations, and become very familiar with the vehicle in order to succeed at this.
What Are The Best 4-Wheeler Brands?
Honda, Yamaha, Arctic Cat, Kawasaki, Polaris, Argo, and SYM are some reputable names to keep in mind.
Can You Jump A Four Wheeler With A Car?
Yes. An ATV can be jump-started using a car. Suppose you have just driven hundreds of miles to get to a place only to discover that your ATV won't start; this can be quite helpful.
The Bottom Line
Now that you know the ATV cost, you can make an informed decision based on your preferences for the vehicle type and whether you choose to purchase a new or used ATV.
See more: