In This Article:
The 2023 CBR300R from Honda is a quick, agile motorcycle for riders seeking a balance between performance and usability. While not having the biggest power available, the CBR300R still has plenty of punch and can reach high speeds.
At the heart of this motorcycle is a liquid-cooled, fuel-injected 286cc single-cylinder engine. Its fuel injection system ensures precise fuel delivery for optimal performance. Meanwhile, the liquid cooling system keeps the CBR300R engine running at a consistent temperature, even in the most demanding riding conditions.
The suspension on the CBR300R is handled by a 37mm telescopic fork up front and a Pro-Link single shock in the rear. Both front and rear suspensions have been returned for 2023 to provide a more comfortable ride while maintaining the bike's sporty handling characteristics.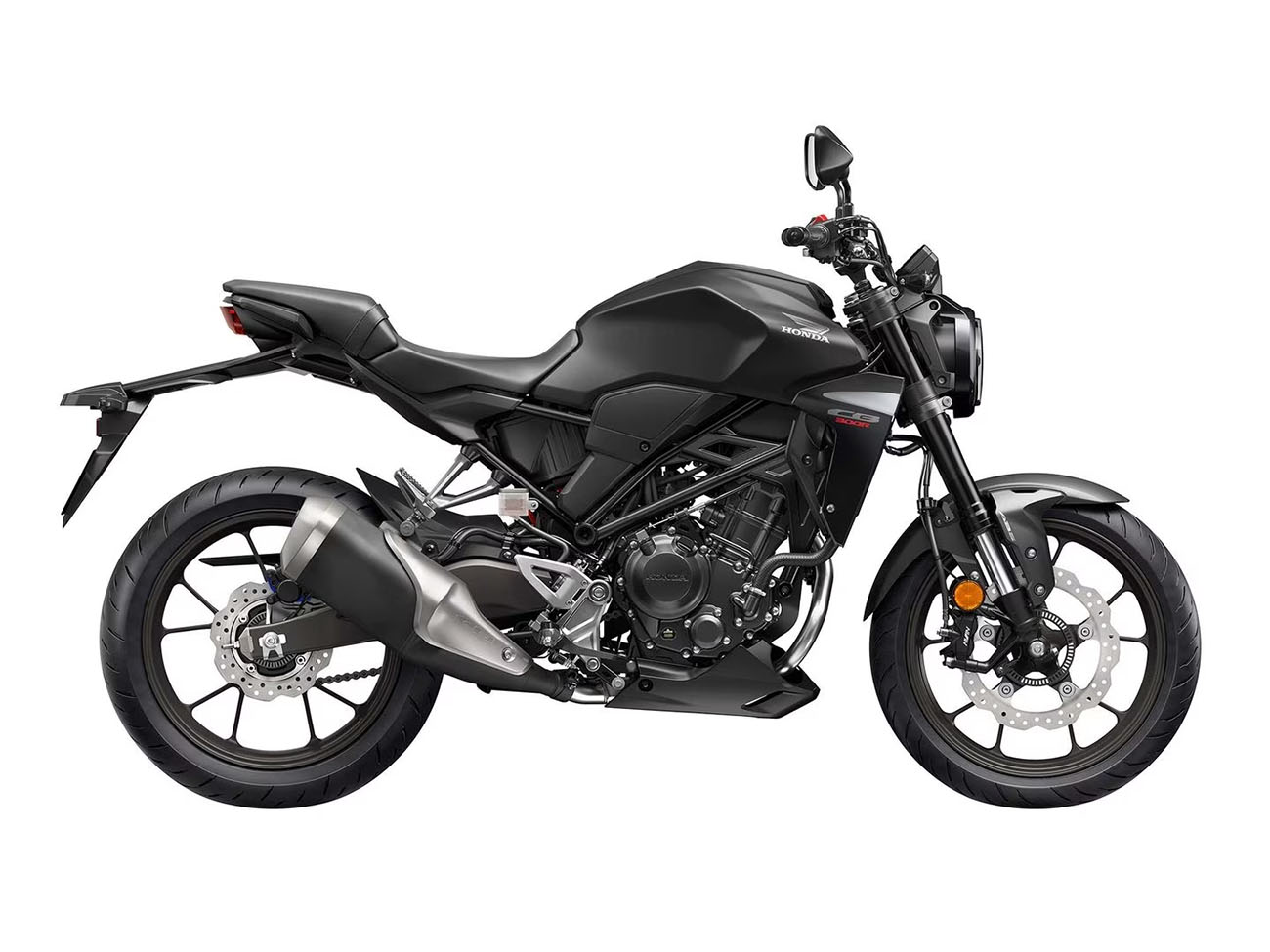 Plus, the 2023 CBR300R has a slipper clutch that helps prevent rear wheel lock-up during hard downshifts. This technology is especially useful for riders who enjoy aggressive riding and want to push the limits of the bike's performance.
For this model, Honda has kept the sleek and aerodynamic shape, which not only looks amazing but also enhances overall performance by lowering wind resistance. The bike's sharp angles and flowing lines give it a sense of speed and agility. Meanwhile, the low-slung fuel tank and high tail section add to its sporty appearance.
The shocking thing about this new 2023 generation lies in the price. You will be surprised by how affordable it is, only under $5000 (varying slightly with dealers). At this price, riders of all levels and budgets can lay their hands on this approachable motorcycle model, which is always a plus.
---
2023 Honda CBR300R Key Specs
Make: Honda
Model Year: 2023
Type: Sportbike
Color: Grand Prix Red, Matte Gray Metallic
MSRP Price: $5049
Warranty: 12 months, unlimited mileage
Warranty Plus: 12, 24, or 36 months
Engine: 286cc, four-stroke
Power: 30.4 HP
Mileage: 71 mpg (30.2 km/l)
Transmission: 6-speed
Fuel Tank Capacity: 3.4 gal. (12.9 l)
Seat Height: 30.7 in. (780 mm)
Curb Weight: 357 lb. (162 kg)
---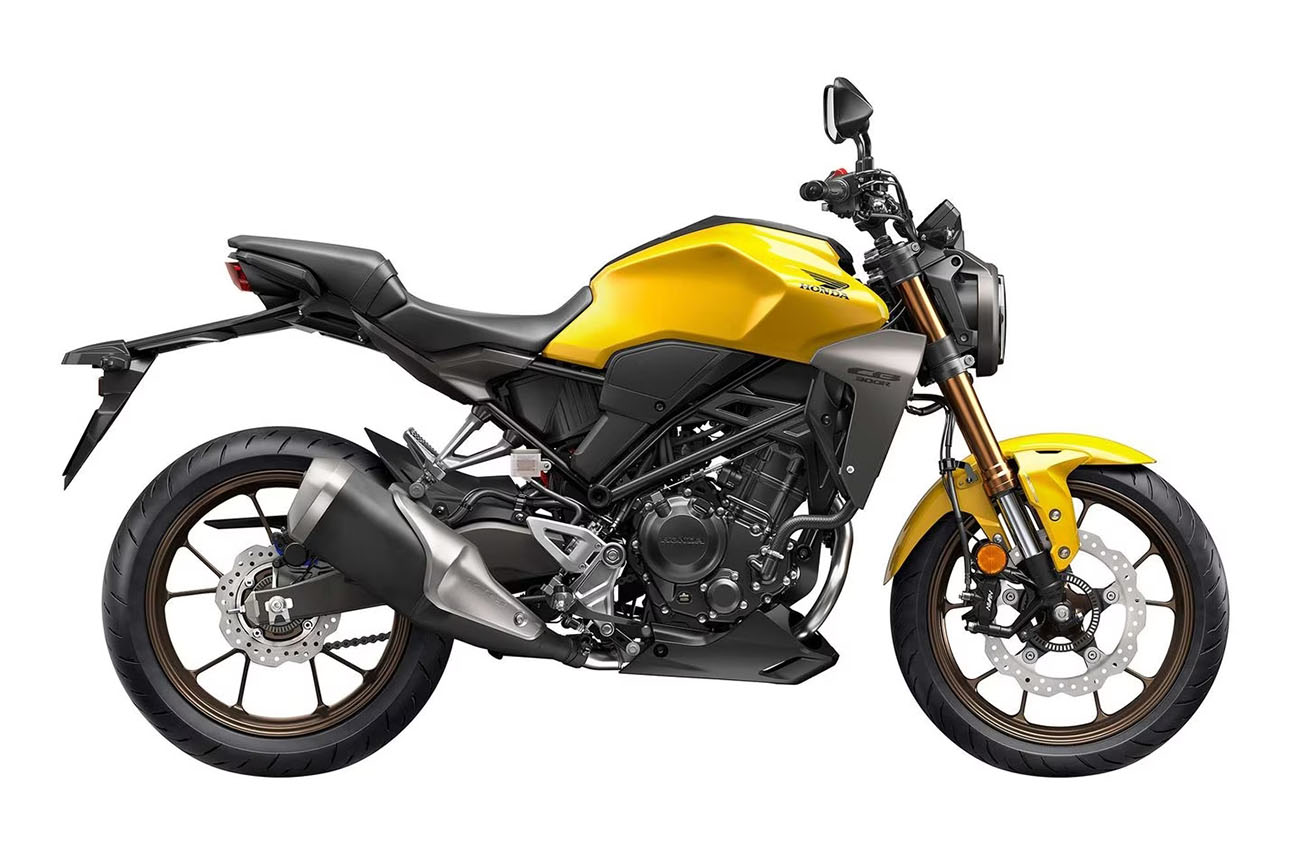 2023 Honda CBR300R Specifications
Engine
| | |
| --- | --- |
| Engine | 286cc liquid-cooled single-cylinder four-stroke |
| Power | 30.4 horsepower |
| Torque | 20.2 lb-ft (27.4 Nm) |
| Bore x Stroke | 76mm x 63mm |
| Compression Ratio | 10.7:1 |
| Valve Train | DOHC; four valves per cylinder |
| Ignition | Computer-controlled digital transistorized with electronic advance |
| Induction | PGM-FI, 38mm throttle body |
Drivetrain
| | |
| --- | --- |
| Transmission | 6-speed |
| Final Drive | #520 Chain; 14T/36T |
Chassis
| | |
| --- | --- |
| Suspension Front | 37mm fork; 4.65 inches of travel |
| Suspension Rear | Pro-Link® single shock with five-position spring-preload adjustability; 4.07 inches of travel |
| Brakes Front | Single 296mm disc |
| Brakes Rear | Single 220mm disc |
| Tires Front | 110/70-17 |
| Tires Rear | 140/70-17 |
Electrical
Dimensions
| | |
| --- | --- |
| Rake | 25.3° |
| Trail | 3.9 in. (99 mm) |
| Wheelbase | 54.3 in. (1379 mm) |
| Seat Height | 30.7 in. (780 mm) |
| Curb Weight | 354 lb. (161 kg) |
| Fuel Capacity | 3.4 gal. (12.9 l) |
| Miles Per Gallon | 71 mpg (30.2 km/l) |
Competitors
2023 Honda CBR300R Features
PERFORMANCE
SINGLE-CYLINDER ENGINE
A single is the perfect choice for a bike like the CBR300R. It's light, simple, fuel efficient and features a broad powerband with plenty of low-revving torque—just what you want in your first motorcycle, but geared for comfortable cruising at highway speeds.
FUEL INJECTION
Fuel injection means the CBR300R starts right up, even in cold weather. Compared to a carbureted bike, it also helps reduce emissions and enhance performance and fuel efficiency.
COMFORT
NARROW SEAT & LOW SEAT HEIGHT
A low 30.7-inch seat height does more than help make sure the CBR300R fits a wide range of riders. It makes it easier to put your feet down at stoplights and in parking lots—a big confidence builder.
ENGINEERING
COUNTERBALANCE SHAFT
Because it features a counterbalancer, the CBR300R engine is a smooth runner. You get the narrow overall width and power advantages of a single along with the smoothness of a multi-cylinder bike.
ANALOG/DIGITAL INSTRUMENTATION
The CBR300R's digital gauges with analog tachometer provide vital riding information in a styled, hi-tech instrumentation package featuring digital speedometer, fuel gauge, coolant temp, tripmeter/odometer and clock.
ANTI-LOCK BRAKING SYSTEM
Our anti-lock braking system—available on the CBR300R ABS—can be a big help in making controlled stops in less-than-ideal conditions, like on wet pavement or when there's sand or other debris on the road. It's the perfect choice whether you're using your new bike as a commuter or just riding it for fun, since it helps you stop with added confidence.
STYLE
SUPERSPORT STYLING
The CBR300R features full-cowl supersport styling and dual headlights, increasing aero efficiency and carrying the styling cues from our CBR-RR series.
Performance And Handling
Check out this section to understand why this 2023 brilliant machine is such an attractive option for bikers of all levels.
2023 Honda CBR300R Top Speed
The top speed of the 2023 Honda CBR300R is approximately 98 mph. This is achieved through the bike's 286cc liquid-cooled, four-stroke engine, which produces 30.4 horsepower and 27 Nm (about 20 lb-ft) of torque. This engine is paired with a six-speed transmission, allowing it to deliver a smooth runner and precise shifting.
The CBR300R's aerodynamic design is one of the main elements that help it reach its top speed. The bike boasts a sporty, low-profile design intended to lessen wind resistance and boost performance. This consists of a windscreen and a fairing that protects the front of the motorcycle from the elements.
Braking Performance
The CBR3000R features a dual-disc brake system, with a single 296mm front disc and a 220mm rear disc. Both hydraulic discs are equipped with anti-lock brake system (ABS) technology, which helps prevent wheel lock-up and skidding during hard braking.
Furthermore, the brake calipers on the CBR3000R are made of aluminum to reduce weight and increase performance. The front caliper has four pistons, while the rear caliper has a single piston. The brake pads are designed to provide excellent stopping power while offering a long service life, making them perfect for both daily riding and hard track days.
Cornering And Handling Characteristics
Honda equipped this new 2023 version with a light weight frame and advanced suspension system, providing exceptional control and stability when cornering at high speeds.
The suspension system consists of Showa Big Piston forks and a single shock absorber, enabling it to absorb bumps and keep the bike firmly planted on the country road. Additionally, the bike's swingarm has been lengthened for added stability and control.
Besides, this new generation model also comes with advanced electronics that aid in cornering and handling. It has Honda Selectable Torque Control (HSTC), which helps prevent wheel spin and improves traction when accelerating out of corners.
2023 CBR300R: A Brief Review
Many, even the first-time riders, claim that the CBR300R's power is well-balanced, making it easy to handle and control. The acceleration is quick and smooth, making it easy to get to highway speeds. While the engine power advantage is quite noticeable, many are also drawn into this 2023 machine due to its visual aesthetic.
The design is sleek and modern, with bold colors and sharp angles that give it an aggressive and sporty appearance. The bike's overall shape is aerodynamic and streamlined, reducing wind resistance and contributing to its agile handling and responsive performance.
Some may consider the 2023 CBR300R an entry-level bike, but many bikers of all levels are still drawn to it due to its advanced assistive features. These include a digital LCD instrument panel that displays speed, RPM, fuel level, and other important information. It also features LED lighting, including headlights, taillights, and turn signals, bringing a cool styling and excellent
Some riders have found the Honda CBR300R surprisingly comfortable for a sportbike. Its ergonomics are designed for both comfort and performance, with a low seat height, upright riding position, and well-positioned footpegs and handlebars. This makes it a comfortable bike for long or commuter rides.
Another notable feature of the CBR300R is its excellent fuel efficiency. With an estimated fuel economy of 71 miles per gallon, this motorcycle is a great choice for those looking to save money on gas while still enjoying the thrill of the ride. This, combined with the bike's base price, makes it a budget-friendly option for those looking to get into sports biking without breaking the bank.
Still, speed lovers will not appreciate this bike with just 98 mph as its max speed. We find it understandable, considering its lower-than-300cc engine. But it would be better if Honda upgraded the engine for more speed. A little touch-up can give the bike a great push-up in engine power. And after some test rides, we also noticed that the brake sometimes felt spongy.
2023 Honda CBR300R Photos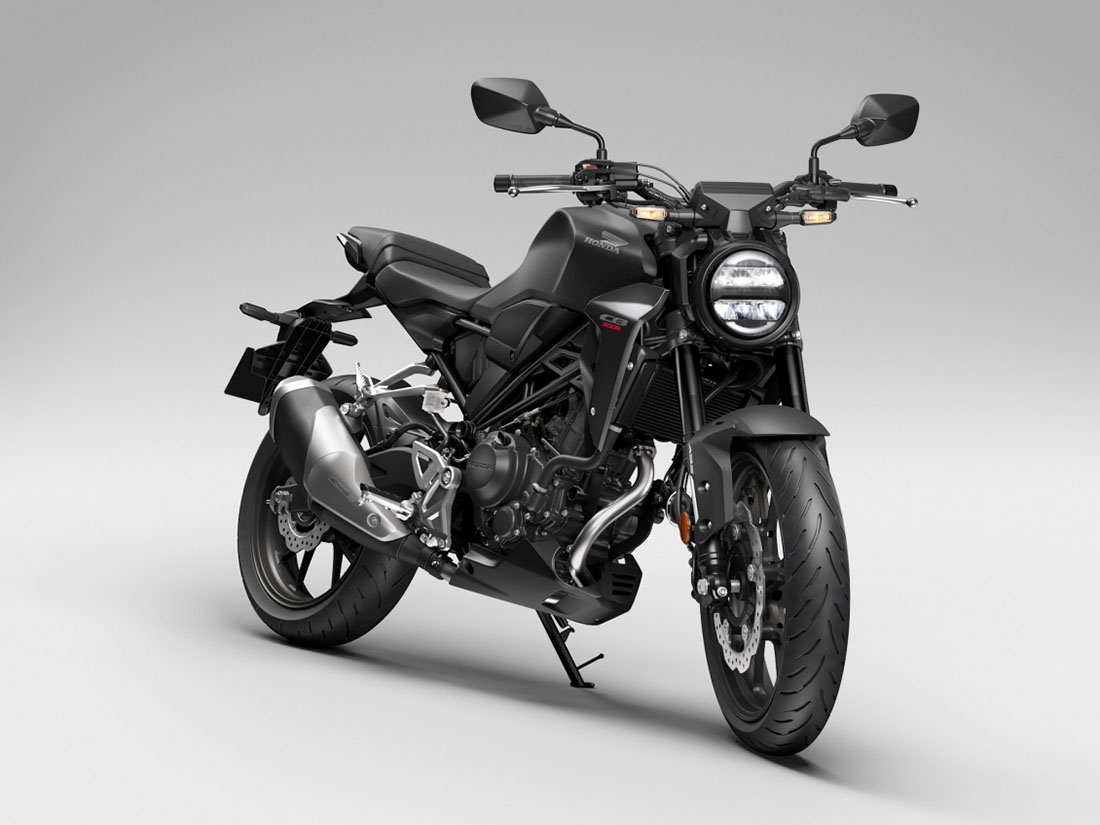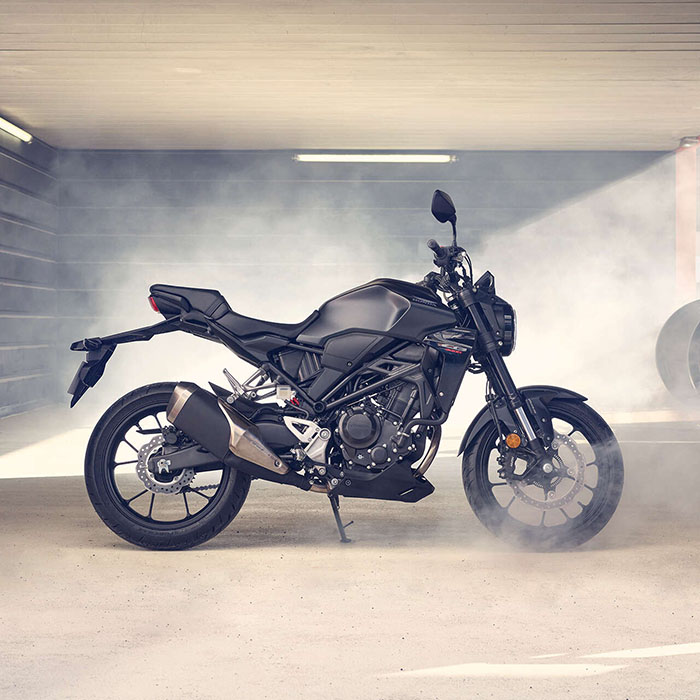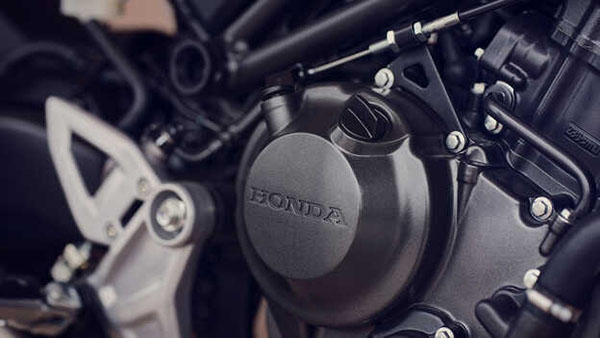 ---
---
*Disclaimer: The prices mentioned in this article may vary depending on the dealership and location. Additionally, the specifications mentioned, such as horsepower and top speed, may vary from different sources as they are often tested under different conditions.