Table of Contents
Honda 300 Fourtrax Overview
1. Definition and Brief History of Honda's ATV
Short for All-Terrain Vehicles, ATVs are motorized machines off-highway designed to operate on non-pneumatic or low-pressure tires. Their seats are often operator-straddled, accompanied by handlebars to achieve optimal steering control.
Honda has been globally recognized for its high-performance motorbikes, but not many know that this international brand was also the first inventor of the ATV concept. Its original ATV model – and also the world's very first sample – was released under the name "ATC90", with four-speed gearboxes, automatic clutches, and medium horsepower (7 HP).
Pumped by the positive feedback, Honda developed the line with ATC70s and later updated ATC90 to ATC110. Their primary goal was to mainly serve as recreational vehicles – although 70's farmers started to see them as a convenient tool for easier farming.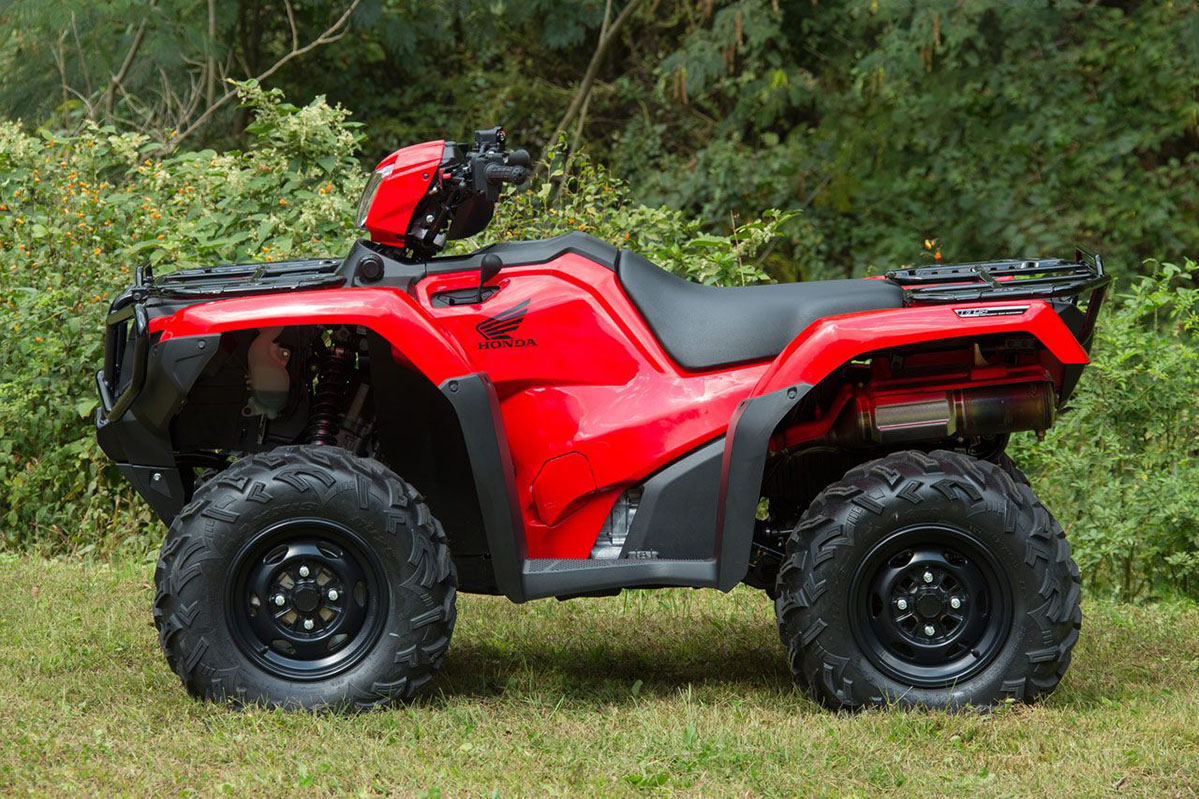 From the 80s onward, more people recognized ATVs' full potential and applied them to thousands of tasks and jobs. As the 90s stepped in, these FourTrax Honda ranchers have already been integrated into every part of our working life and entertainment; there is hardly anything else more efficient, affordable, reliable, and versatile than these powerful beasts.
2. A Look Into One Of Honda's Best-Sellers: The Honda 300 FourTrax
Introduced for the first time in 1988, this Honda 300 four-wheeler is still regarded by millions as the most memorable milestone in the history of this ATV brand. It aims to offer durable quads and consistent performance that work well for all work and recreation. The model features double-wishbone front suspension, heavy-duty frames, and a limited-slip differential to achieve peak operations.
Since its release, the revolutionary ATV has sold 500,000 units during its decades-long production run and remained people's all-time favorite. Property maintenance with them is a breeze, and one can also outfit them for:
Blowing and plowing snow
Spreading sand, salt, fertilizer, compost, and seeds (Trust us, those with frequent needs for gardening or landscaping will find these machines a lifesaver)
Sweeping up lands and yards to prepare for spring
Hauling gravel/dirt, hay bales/ feed to landscape; leveling and smoothing the ground; plowing fields and cultivating
Watering, farming, ranching; mowing the lawn
Maintaining and building fences; monitoring livestock
Other common uses like outdoor recreation, trail riding, camping, fishing, and hunting are also possible. With their specialized tires and narrow frame, Honda 300 FourTrax can tackle most tough terrains and bring you access to even the most remote locations.
---
Honda 300 4×4 FourTrax Key Specs
Make: Honda
Type: ATV
Year: 1988 – 2000
Color: Red, Blue, Green, Beige, Blue
Price: $265 to $3,545 (Pre-owned)
Engine: 281.7 cc
Power: 20 HP
Transmission: 5-speed
Fuel Tank Capacity: 3.3 Gal. (12.5 l)
Curb Weight: 527 lb. (239 kg)
---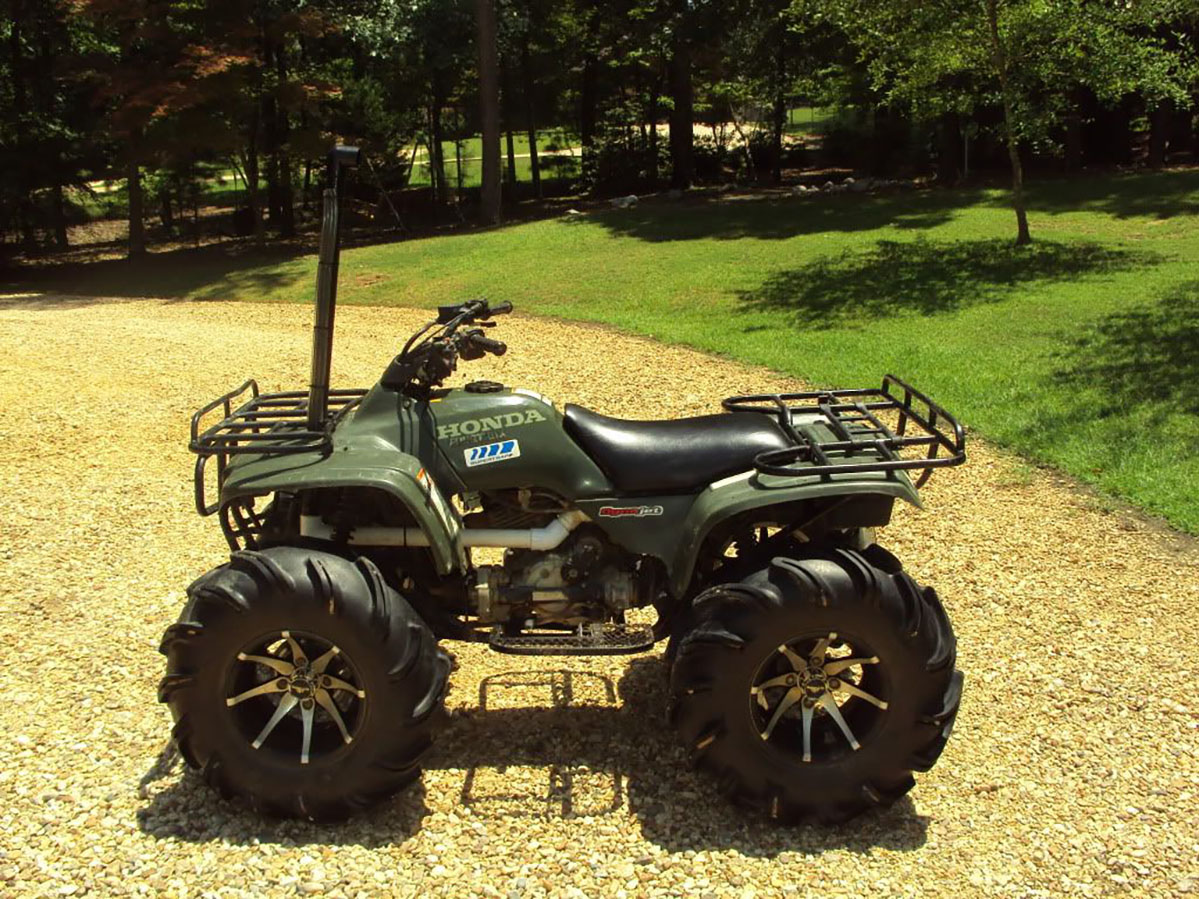 Honda 300 4×4 FourTrax Specifications
Engine
| | |
| --- | --- |
| Engine Type | Single-Cylinder, OHC |
| Displacement | 281.7 cc |
| Power | 20 horsepower |
| Bore x Stroke | 74.0 x 65.5 mm (2.91 X 2.58 in) |
| Compression Ratio | 9.0 : 1 |
| Ignition | Solid state digital CD with electronic advance |
Drivetrain
| | |
| --- | --- |
| Clutch System | Centrifugal & Multi-plate, Wet (Automatic) |
| Transmission | Constant Mesh, 5-speeds with Reverse |
| Primary Drive | 2.407 (65/27) |
| Final Drive | Front: 5.554 Rear: 1.462 X 3.889 |
| Cooling System | Air Cooled |
Electrical
| | |
| --- | --- |
| Ignition System | DC-CDI |
| Starting System | Electric Starter Motor and Recoil Starter |
| Charging System | Single Phase Output Alternator |
| Regulator / Rectifier | SCR Shorted, Single Phase Full-Wave |
| Lighting System | Battery |
| Battery | 12 V – 12AH |
Chassis, Dimensions & Weights
| | |
| --- | --- |
| Overall Length | 75.2 in. (1,910 mm) |
| Overall Width | 45.6 in. (1,157 mm) |
| Overall Height | 42.4 in. (1,077 mm) |
| Front Suspension | 5.1 in. (130 mm) Travel, Double Wish Bone |
| Rear Suspension | 5.1 in. (130 mm) Travel, Swingarm |
| Frame Type | Double Cradle |
| Front Tires | AT23 X 8-11 |
| Rear Tires | AT24 X 9-11 |
| Front brakes | Hydraulic Operated Shoe Brake |
| Rear brakes | Cable Operated Shoe Brake |
| Wheelbase | 48.8 in. (1,239 mm) |
| Ground Clearance | 6.3 in. (160 mm) |
| Seat Height | 30.8 in. (783 mm) |
| Dry Weight | 487 lb. (221 kg) |
| Curb Weight | 527 lb. (239 kg) |
| Max.Load | 385 lb. (175 kg) |
| Fuel Tank Capacity (Full) | 3.3 Gal. (12.5 l) |
| Fuel Tank Capacity (Reserve) | 0.7 Gal. (2.5 l) |
| Engine Oil Capacity (Draining) | 2.3 qt (2.2 l) |
| Engine Oil Capacity (Disassembly) | 2.6 qt (2.5 l) |
Detailed Quality Review
`. Honda 300 Fourtrax Top Speed
Motivated by a four-stroke, 282cc engine, this Fourtrax 300 also equips itself with a high-quality stroke and bore system (65.5 mm and 74 mm for each part, respectively). These long strokes increase the crankshaft's leverage while reducing engine stress, which paves the way for optimal speed.
We are also delighted by the air-cooled motors and overhead cams, accompanied by gear-driven counterbalancers that cut off all unnecessary vibrations during the ride. As a result, its power delivery is top-notch and easily manageable.
Aided by a total horsepower of 20 HP, the beast can max out at 45 MPH at its peak. Quite impressive; despite being decades old, it can still outperform many substandard ATVs currently available!
Nevertheless, do not forget that terrain types and overall weight might rise or cut off your performance speed. We strongly suggest you assess which equipment to bring along and which should be left behind; for remote trails, total loads of 30-50 pounds will be optimal.
2. Acceleration
Unfortunately, due to its old age and sluggish upgrades, Honda 300 still stumbles upon this annoying issue: reduced speed and slow acceleration.
Our testers keep struggling with them despite having perfect launches! Worse, only the rear wheels were powered in wetter terrains when we tried to take our quad off the mud.
Experts have suggested these few tips to fix the acceleration issues (they did work for us, to a certain extent):
Replace FourTrax 300's spark plug caps
Trim the wire's bulged end
Check/adjust valve lashes.
Clean the drain, carburetor, and ATV tire chains
Flush the fuel tank and upgrade the engine displacement
Polish every jet from inside out
In many cases, they can improve the ATV's performance drastically. However, to our disappointment, the front-slipping dilemma is never solved.
3. Suspension
This ATV enjoys a long-standing suspension configuration, which is buffed strongly by Arvin's shock absorbers, swingarm setups on the rear, and double-wishbone devices. They help our wheels stay close to the terrain without experiencing any unpleasant bumps and shocks.
Combined with the dual hydraulic brakes and mechanical back drums, the FourTrax 300's suspension composition easily sidesteps underside damage. An extended lifespan of 10 years or even 15 years is within reach!
4. Track system (Optional)
Honda has introduced an X4S Camso track system specifically tailored for FourTrax 300 ATVs to satisfy its ever-increasing customer demand. The package comes with:
Rig suspension
15-tooth sprockets (rear)
15 to 100-tooth sprockets (front)
Any Honda ATV can still perform well without them. But it would be a lie to deny the incredible support these track systems will bring to your FourTrax 300: better weight distribution, seamless flow, and sharper tearing.
Even better, the rigid frame and well-designed rubber tracks enhance its compatibility with all types of terrains possible; we see no reason not to give it a try.
Final Thought
Class-leading suspension travel, maximum control, and awesome climbing power; there's hardly anything to complain about this Project Honda classic. It has been years since we last had so much fun with an ATV!
One note, though: the machine is on the more heavyweight side of the range, which might pose some trouble for some beginner riders. But in our opinion, it's a good trade-off: huge weight does contribute significantly to the ATV's durability and stability.
Overall, we recommend this 300 FourTrax to any average-skilled rider looking for reliable and powerful off-road vehicle. Outdoor enthusiasts, ranchers, hunters, and farmers alike should spare these utility models a second look, too.
Honda 300 Fourtrax Photos & Videos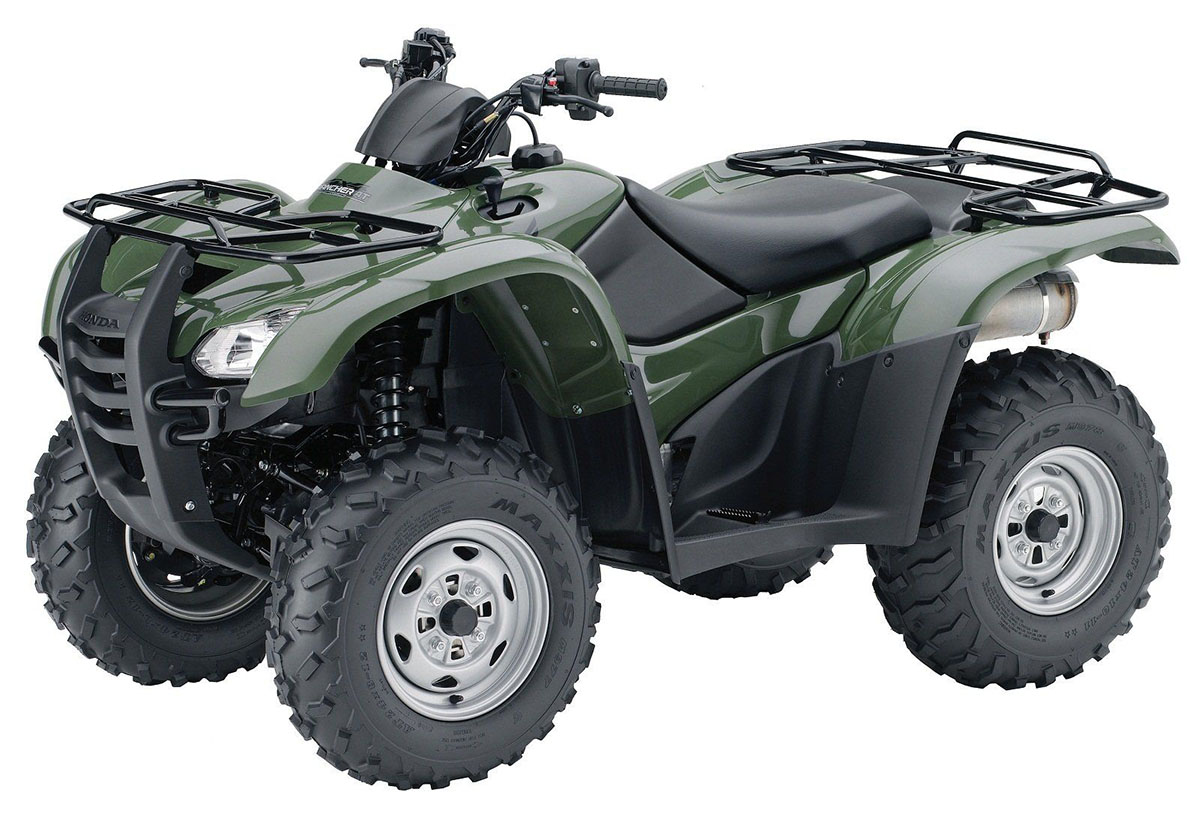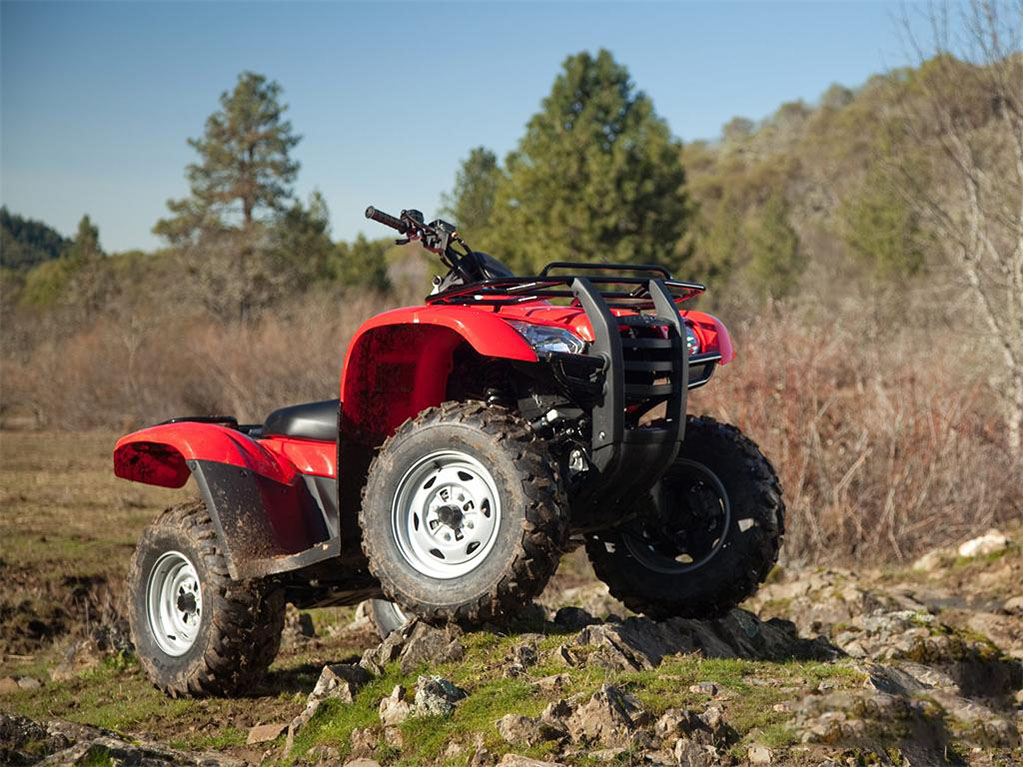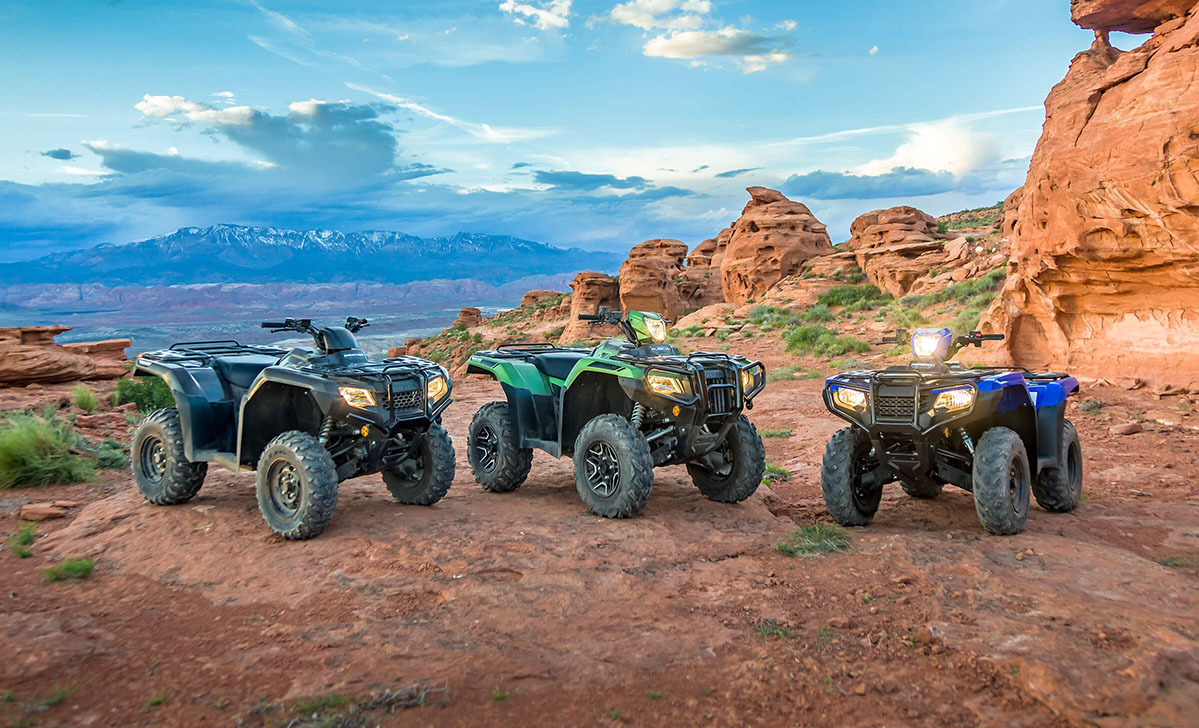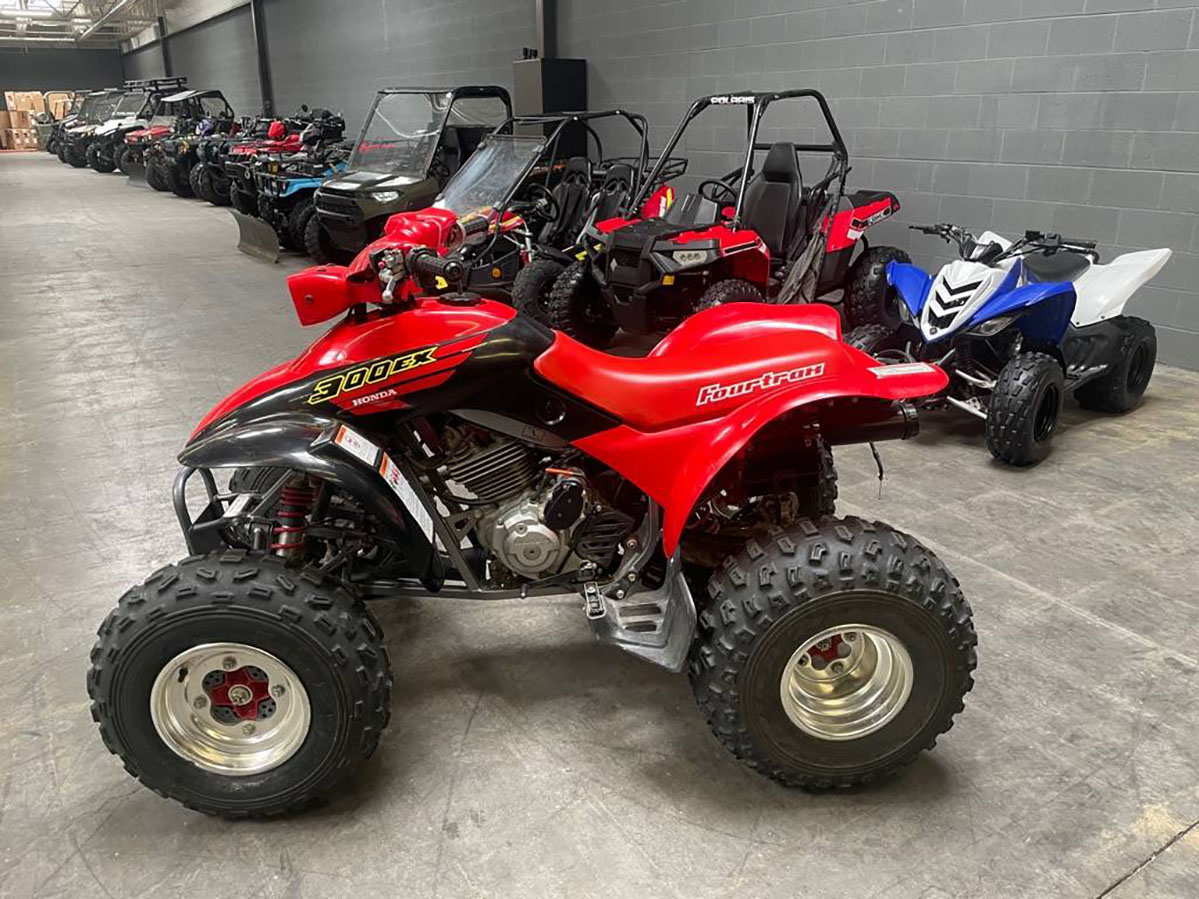 ---
See more: