There are no better and cheaper platforms to find detailed, inclusive reports for your beloved four-wheel than CarFax.
However, it is the motorbikes that people are concerned about. Does CarFax work for motorcycles? And if yes, what are the steps required to unlock a full CarFax report for motorcycles?
You will find the answers to all these inquiries and more in our extensive research. Keep scrolling. 
Table of Contents
What Is CarFax? How Does It Work?
All in all, Carfax reports are snapshots of all data records available for a specific car model.
These reports collect information from numerous sources, such as auction houses, DMVs, insurance companies, and even police departments, to craft a complete picture of every car's history. 
Each day, Carfax data-gathering staff files almost 3,500,000 records, adding to the total amount of nearly 15 billion by the time of this writing.
Hence, one can be confident that this extensive report will tell you critical information far beyond basic test drives or mechanic inspections of regular automobile shops. Like crystal balls that let you take a glimpse into the past, it delivers detailed accounts of:
Repair history
Title history
Repossession and lien history
Previous odometer readings
Accident history reports from police departments, insurance companies, or DMVs
Ownership history /Previous owners (how many?)
Whether it has been junked, salvaged, used as fleet vehicle, or suffered from excessive abuse
Statuses of emission inspections
Buybacks and major damage recalls
With all these pieces of data in sight, you will have much more advantages in the decision-making process. No scam programs – or any other elaborate hoax – can get to you and rob you of your hard-earned money.
Can You CarFax A Motorcycle?
No, in most cases.
CarFax has received rave feedback due to its impeccable reference values for used four-wheels, but you cannot say the same about used bikes. The site clearly states that its team specializes in nothing else other than light trucks and cars.
Sure, there are exceptions: certain motorbikes can still be searched through CarFax. However, such cases are as rare as blue moons. This database does not store a lot of motorcycle VINs, since CarFax never invests sources in collecting bike data in the first place.
And even when you DO get a motorbike report, very little practical information is presented. You never know whether there have been accidents or not, for instance. Most bike owners fix the bike themselves or via independent workshops, which is never reported to authorities!
Chances that insurance companies or the police (where CarFax often retrieves complete history of a car) are informed about it sound even more unlikely; it would be a miracle if you could dig out something useful about the bike from CarFax's library.
Ironically, despite CarFax's clear-as-day statement that it does not handle motorbikes, many buyers rely on it to decide whether a motorcycle is worth investing in. They even backed out of a good deal for fear of being scammed, as there is "no Carfax reports on the motorbike."
That's quite absurd! Remember, no motorbike data on Carfax does not necessarily mean the seller is untrustworthy.
How Much Must One Spend to Read CarFax Reports?
Access to the report is a no-brainer: straight on the CarFax official website. For people shopping for automobiles from other listing websites, options to read CarFax documents might also be available on those pages!
If you intend to buy the report on your own, well… Nothing good comes for free. Some fees are to be expected:
One single vehicle history report: $39.99
Three history reports: $59.99
Six history reports: $99.99
But if the vehicle is to be acquired via dealerships, here's the great news: you don't have to spend a single penny. Most dealerships already subscribe to CarFax – or other services for automobile history reports – and are willing to give it to you at no extra cost. All you need to do is ask!
Even private sellers may have already prepared a full-stacked report to share with potential clients. The more motivated/ desperate they are to sell the automobile, the more likely they will offer to buy the reports for you. (And, of course, you do not lose any money for that).
We have even seen some interesting cases of online purchases, where customers can read the reports even before seeing the actual vehicle in person!
Other Alternatives for Motorcycle CarFax to Verify A Bike's History
Provided that you have got the bike's VIN, there are, thankfully, many other viable alternatives to verify its history. VinCheck is one example, covering all relevant aspects to deliver a report as inclusive as possible. Other similar sources are:
Famous review sites (ex: Cycle World)
Local dealerships
Manufacturer's webpages
Owner manuals
The important question is, Where to find those VINs? To many people's frustrations, motorcycles do not have uniform placements for these numbers: each brand has its own decision in dictating the VIN's exact location.
To save you from hours of manual researching, we have compiled a list of VIN arrangements from the most popular makers, detailed as follows: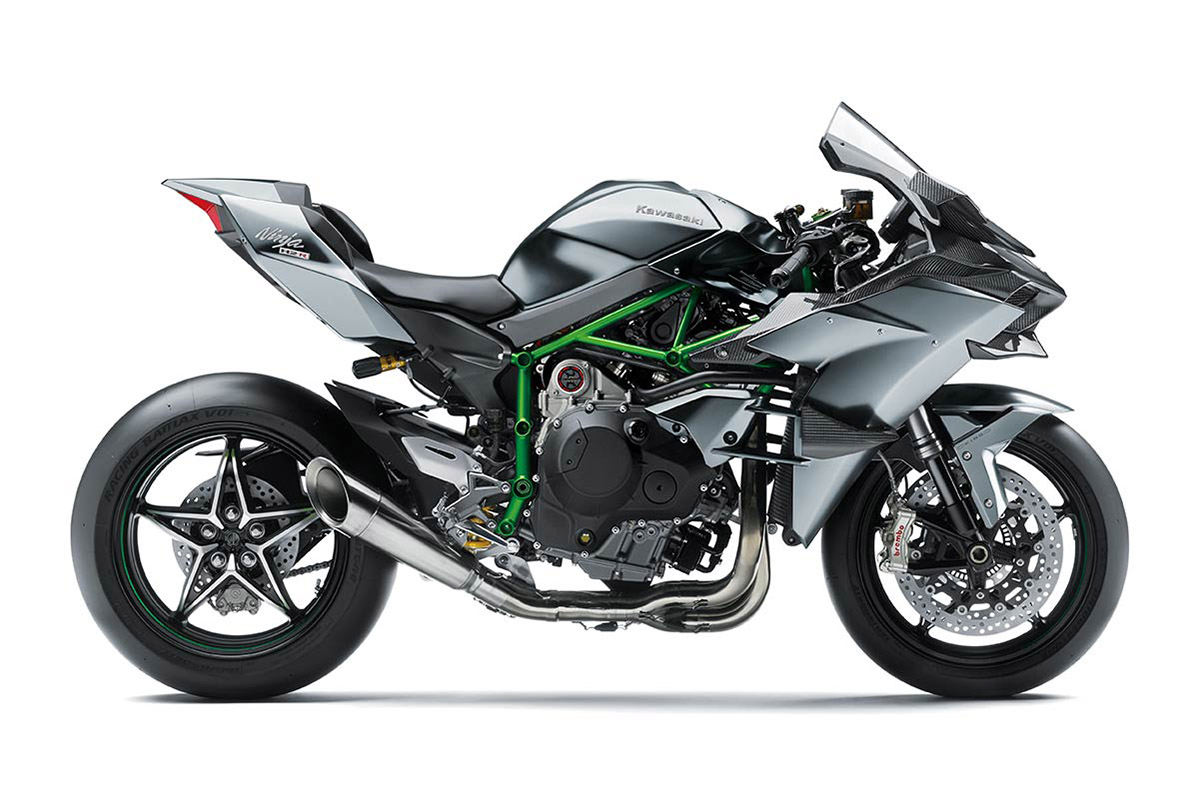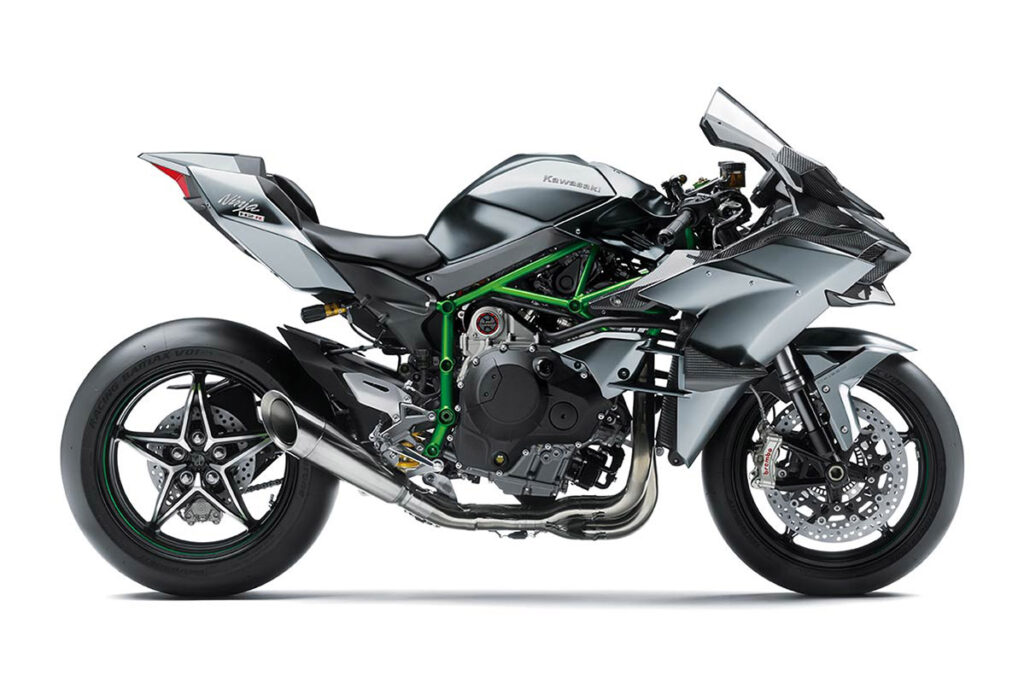 Kawasaki Vulcan: before the steering tube, upon the frame
Kawasaki Mule: on the welded plate near the vehicle's front or stamped below the seat.
Kawasaki Brute: behind the wheels, on the front frame at the left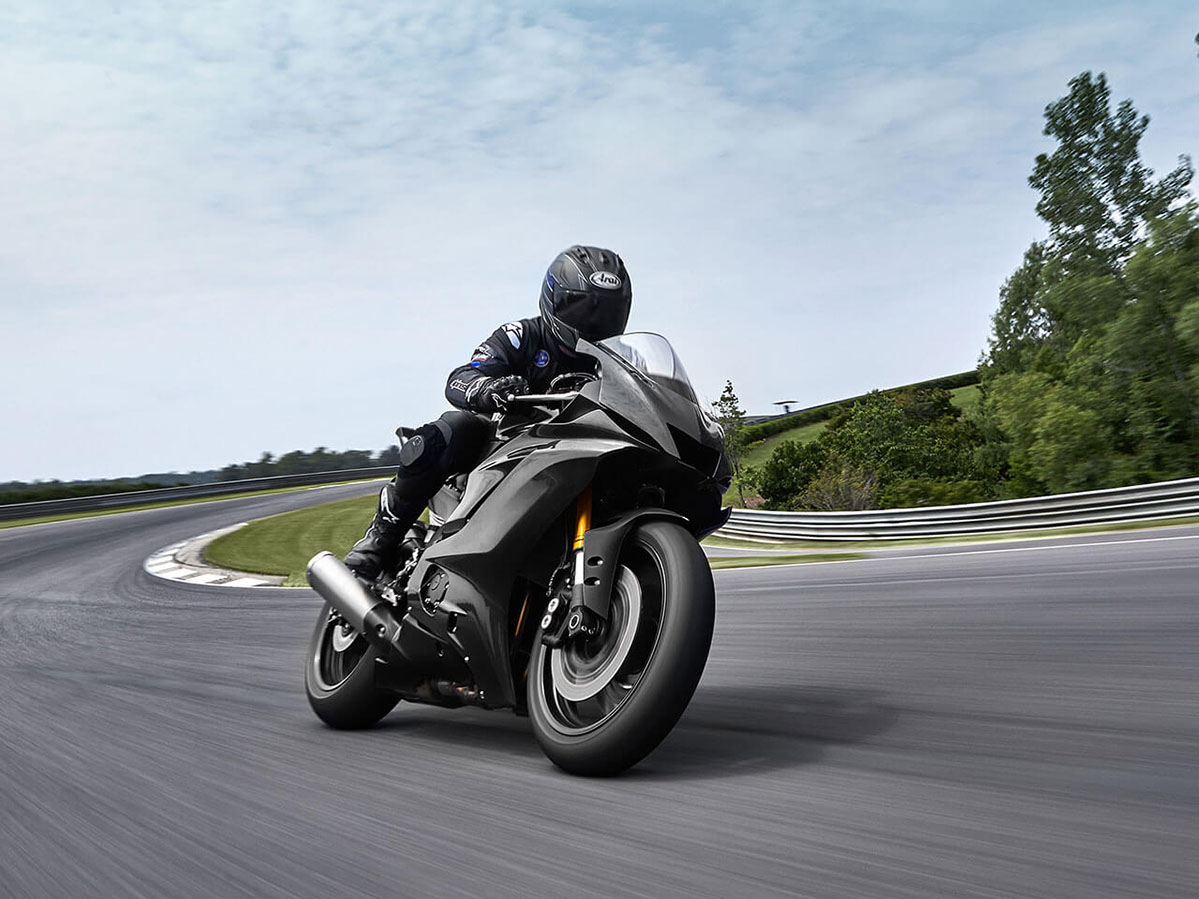 On the frames
On the steering heads at the right (where front forks are mounted)
Imprinted on metal tags above the motors (on the frames at the left)
3. Aprilia:
Formatted in dot matrix in varied locations that differ across models:
On the headstocks
On the front frames
On the engine mounting
Under the seat or fuel tank
On frame-down tubes
On side frame rails
Note that some models may require moving certain parts (ex: turning the handlebars) for better VIN observation.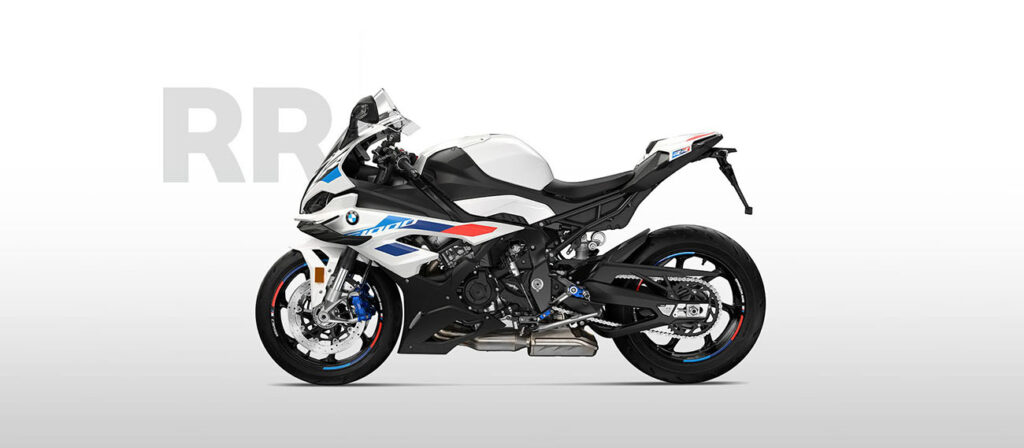 On steering heads
On the front right
On a welded metal plate adjacent to headstocks
On the frames (mostly K series)
Near the headstock at the right (F series)
On right-rear frame bars at the front (R series)
5. Ducati:
On the headstock at the right
On the left frame near the headstock in VIN stickers
In most models, it's stamped with * marks (for security) at both ends, with white letters on tamper-resistant black stickers on:
The front-frame tubes (aligning with the fork)
The headstocks (accessible by turning the handlebar to the right or left)
On the headstock
On the steering head at the right
Above the motors, on the frame at the left.
What To Do If You Find Out You Bought A Stolen Bike?
In this case, the best action is to report your problem to the authority and seek immediate legal help. Do not try to hide any of your automobile histories from police; a clean, unimpeachable record will be your best ally.
The money spent on the bike is most likely gone at this point. Want to get it back? Contact an attorney team to file a lawsuit against this seller.
Conclusion
Though not totally impossible, it isn't easy to CarFax motorcycle's VIN and history. Turn to other verification sources instead, and feel free to reach us if you struggle to locate the VIN or don't know what to do with a problematic purchased bike.