In This Article:
With the R18 BMW's classic looks and powerful two-cylinder four-stroke boxer engine, the R18 has already won over many fans since its debut in 2020. The 2023 R18 is an eagerly anticipated cruiser motorcycle that is expected to bring a range of updates and improvements over the previous models.
This 2023 generation is powered by a massive 1802 cc air-cooled boxer engine, which is the largest engine ever produced by BMW. It produces 91 horsepower at 4750 RPM and 116 lb-ft of maximum torque at 3000 RPM, providing power and acceleration (as per BMW Motorcycles).
BMW also equipped a 6-speed transmission and a single-disc dry clutch system for this machine, which offers smooth and precise shifting.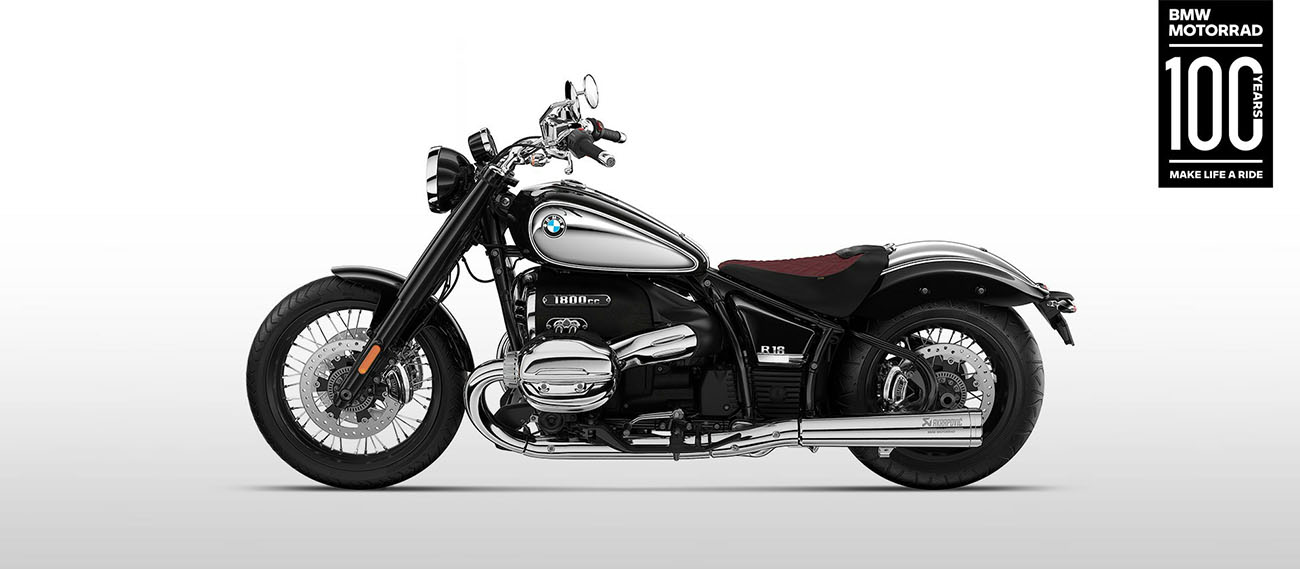 The bike's legendary boxer engine is complemented by its advanced suspension system, which includes a telescopic fork and a mono-shock rear suspension. This remarkable system provides a smooth and comfortable ride, even on rough roads, and is adjustable to customize the ride to the biker's preferences.
Another thing that elevates the design is its TFT display (Thin Film Transistor). Although this standard feature appears in several premium motorcycles from this well-known motorcycle dealer, none come close to the size embedded on this 2023 R18. Its diagonal measurement of 10.25 inches is at least a few inches larger than most bikes available.
With all the favorable characteristics that this new 2023 generation provides, it definitely comes with a hefty price of nearly $15,000 (BMW Motorcycles). Notice that the cost can vary depending on the customized non-standard options, BMW Motorrad accessories, and even the dealer.
---
2023 BMW R18 Key Specs
Make: BMW
Model Year: 2023
Type: Cruiser
Color: Black Storm Metallic, Mars Red Metallic, Manhattan Metallic Matte, Option 719 Mineral White Metallic, Option 719 Galaxy Dust Metallic/Titansilver 2 Metallic, Classic chrome
MSRP Price: $14,995
Warranty: 3-year
Engine: 1,802cc, 4-stroke
Power: 91 HP
Mileage: 41.87 mpg (17.8 km/l)
Transmission: 6-speed
Fuel Tank Capacity: 4.23 gal. (16 l)
Seat Height: 27.2 in. (691.68 mm)
Curb Weight: 761 lb. (345.59 kg)
---
2023 BMW R18 Specifications
Engine
| | |
| --- | --- |
| Type | Air/oil cooled two-cylinder four-stroke boxer engine with two chain-driven camshafts above the drive shaft. |
| Engine | 1,802 cc |
| Power | 91 horsepower @ 4,750 rpm |
| Torque | 116 lb-ft (157.3 Nm) |
| Bore x Stroke | 4.2 in. x 3.9 in. |
| Compression Ratio | 9.6 :1 |
| Fuel preparation | Electronic intake pipe fuel injection, BMS-K+ electronic engine management with overrun cut-off and twin-spark ignition. |
| Emission control | Regulated three-way catalytic converter |
| Fuel type | Super plus lead-free (max. 15% ethanol, E15) Gasoline (min. 90 AKI Octane Rating, max. 15% ethanol content) |
Drivetrain
| | |
| --- | --- |
| Clutch | Single-disc dry clutch |
| Transmission | 6-speed transmission |
| Secondary drive | Shaft drive |
Chassis
| | |
| --- | --- |
| Frame | Double-cradle steel frame |
| Front Suspension | Telescopic fork |
| Rear Suspension | Steel swingarm with central shock strut |
| Front Suspension Travel | 4.7 in. (119.38 mm) |
| Front Suspension Rear | 3.5 in. (88.9 mm) |
| Wheelbase | 68.1 in. (1,730.14 mm) |
| Caster | 5.9 in. (149.86 mm) |
| Steering head angle | 57.3° |
| Wheels | Spoke wheel |
| Front Tire | 120/70 R 19 |
| Rear Tire | 180/65 B16 |
| Front Rim | 3.5 in. x 19 in. (88.9 mm x 482.6 mm) |
| Rear Rim | 5.0 in. x 16 in. (127 mm x 406.4 mm) |
| Front Brakes | Twin disc brake, diameter 300 mm, four-piston fixed calipers |
| Rear Brakes | Single disc brake, diameter 300 mm, four-piston fixed caliper |
| ABS | BMW Motorrad Integral ABS (partially integral) |
Electrical
| | |
| --- | --- |
| Alternator | Permanent magnet generator 600 W (nominal capacity) |
| Battery | 12 V / 26 Ah |
Dimensions / Weights
| | |
| --- | --- |
| Overall Length | 96.1 in. (2,441.94 mm) |
| Overall Width | 38.0 in. (965.2 mm) |
| Overall Height | 44.3 in. (1,125.22 mm) |
| Seat Height | 27.2 in. (691.68 mm) |
| Fuel Tank Capacity | 4.23 gal. (16 l) |
| Curb Weight | 761 lb. (345.59 kg) |
| Maximum Permissible Total weight | 1,234.6 lb. (560 kg) |
| Max.load | 474 lb. (215.46 kg) |
Competitors
| Bike | Price | Engine | Top Speed |
| --- | --- | --- | --- |
| 2023 Harley-Davidson Heritage Classic | $21,199 | 1,868 cc | 96.3 mph |
| 2023 Triumph Rocket 3 R | $23,400 | 2,458cc | 139.8 mph |
2023 BMW R18 Features
Machined engine housing cover
The high-quality machined engine housing cover made of milled aluminum impressively give the boxer engine an attractive look. (Optional Accessory Items Shown.)
Available Floorboards
For a true boxer riding experience.
Available 2-Tone-Black cylinder head covers.
The high-quality 2-Tone-black cylinder head covers made of milled aluminum perfectly give the boxer engine an attractive appearance.
Fishtail silencers
The R 18 design emphasizes the distinctive cruiser silhouette.
Machined fuel filler cap
The high-quality machined fuel filler cap made of milled aluminum adds a striking design highlight with its two-tone look. (Optional Accessory Items Shown)
Boxer with pushrods
The R stands for boxers and has done so for over 95 years. (Option Shown)
Open drive shaft and double-cradle frame
The open, nickel-plated driveshaft puts the focus on the torque.
Fork bridge
Clean and authentic in every detail.
Performance And Handling
Here are the highlights of the new R18 BMW's performance and handling.
2023 BMW R18 Top Speed
While this may not be as fast as some sportbikes or superbikes, it is still impressive for a cruiser motorcycle to reach a top speed of over 111 mph (according to BMW Motorcycles). One of the reasons why the R18 is able to achieve such a high top speed is its sculpted engine.
It features a 1,802 cc two-cylinder boxer engine that can produce 116 lbs-ft of torque. This gives the bike plenty of acceleration and speed while delivering a smooth and responsive ride.
The R18 is also designed for optimal aerodynamics. The bike's streamlined design with tubular steel frame and low-slung profile help reduce drag and improve performance at high speeds. This means riders can enjoy a stable yet powerful ride even at its top speed.
Braking Performance
To maintain riders' safety, BMW Motorrad's equipped this new R18 version with a twin disc brake system on the front and a single-disc brake on the rear. This configuration provides ample stopping power, ensuring the bike can be brought to a halt safely and quickly.
Its front brakes have four-piston fixed calipers, while the rear brake comes with a single-piston floating brake caliper. Combining all these elements, you will surely get a balanced braking performance and responsive feel.
Similar to the previous models, the R18 is equipped with an advanced anti-lock braking system (ABS). This standard equipment helps to prevent the wheels from locking up during hard braking, reducing the risk of skidding or losing control.
Its overall braking performance is further enhanced by including BMW's DBC Dynamic Brake Control system. This system uses radar sensors to detect sudden braking and applies additional braking pressure to the rear wheel, which helps prevent the bike from tipping forward.
Cornering And Handling Characteristics
BMW Motorrad dealer has always been known for its precision engineering, and the 2023 R18 is no exception. It is designed with a low center of gravity, making it easier to handle and maneuver even at low speeds. The weight distribution is well-balanced, allowing you to lean into corners more easily and maintain outstanding stability throughout turns.
This new model offers the ideal combination of Dynamic Traction Control (DTC) and Cornering ABS, providing an added layer of safety and stability. The former system helps to prevent the rear wheel from slipping on wet roads. Meanwhile, the latter adjusts the braking force to match the lean angle, minimizing the likelihood of the wheels locking up and the rider losing control.
The R18 is also expected to come with advanced electronic rider aids, such as traction control, riding modes pro, and adaptive cornering headlight, designed to improve the bike's handling and performance. These special features help to keep loss of traction or instability at bay and make the bike more responsive to rider inputs.
2023BMW R18: A Brief Review
The BMW R18 is a highly anticipated motorcycle that is sure to appeal to riders who want a powerful and comfortable cruiser. Many motorcycle enthusiasts claim that the timeless design features of this new model brings them a nostalgic feel. Although it is a modern cruiser, it reminds of one of the original styles yet still brings contemporary elements.
In terms of usable tank capacity, the bike has a huge size of 4.23 gallons (As per BMW Motorcycles). Many state that this large fuel tank is also a practical feature for long-distance touring, as it allows riders to travel further between refueling destinations.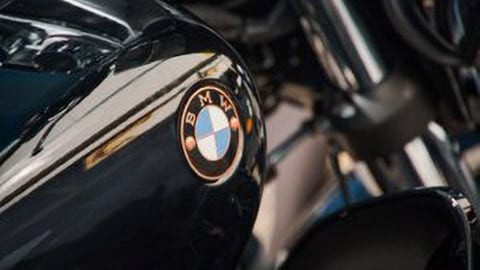 Still, there is a debate among the bikers about whether this bike is not suitable for beginners. Some said it is fine for the newbies; But we assume that the twin-cylinder four-stroke boxer engine is too powerful for the inexperienced. And its exorbitant price tag is a real pain in the neck. But, considering the speeds this beast can achieve, it is understandable that you need some skills and experience to pull off a safe and enjoyable drive.
That being said, long-trip riders seem to appreciate this new version of R18. Cruise control is now a typical feature on all types of motorcycles, even sportbikes, due to the widespread use of throttle-by-wire and swept-back handlebars.
It's especially useful on lengthy, multi-day journeys because even slight stress on the rider's arm while keeping a steady throttle can cause painful wrists and stiff shoulders.
Meanwhile, the R18's single seat bench is designed for long-distance touring, with a comfortable and supportive shape that distributes the rider's weight evenly, and the footpegs are lowered for more comfort. With this ergonomic design and complete details, this new 2023 generation can surely offer luxurious traveling experiences, making it worth the investment.
2023 BMW R18 Photos & Videos
Photos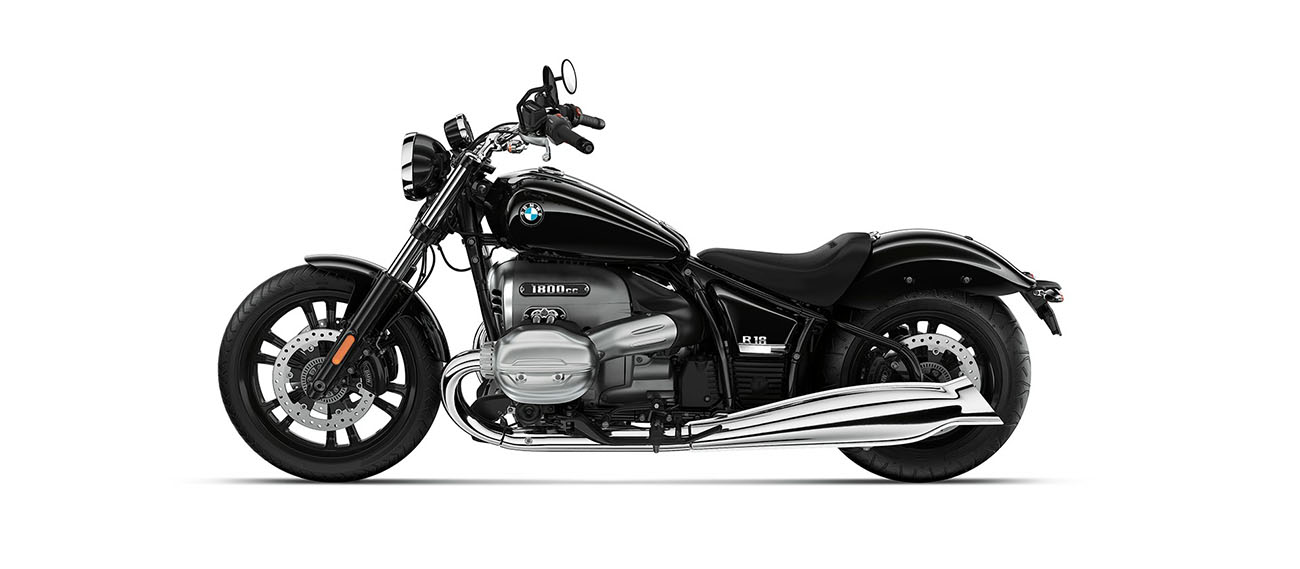 Videos
---
---
*Disclaimer: The prices mentioned in this article may vary depending on the dealership and location. Additionally, the specifications mentioned, such as horsepower and top speed, may vary from different sources as they are often tested under different conditions.