A street bike wins speed lovers' hearts for its aggressive appearance and lightning-riding experience. On the downside, local laws place a lot of limits on this vehicle.
Don't be disappointed! Some street-legal dirt bikes are ready to join the public roads, while some need extra paperwork and physical changes to adapt. Scroll down to learn more.
Table of Contents
Types Of Dirt Bike
Registerable Bikes
The vehicles below travel on both regular roads and specialized dirt bike locations.
Dual sport bikes or Adventure bikes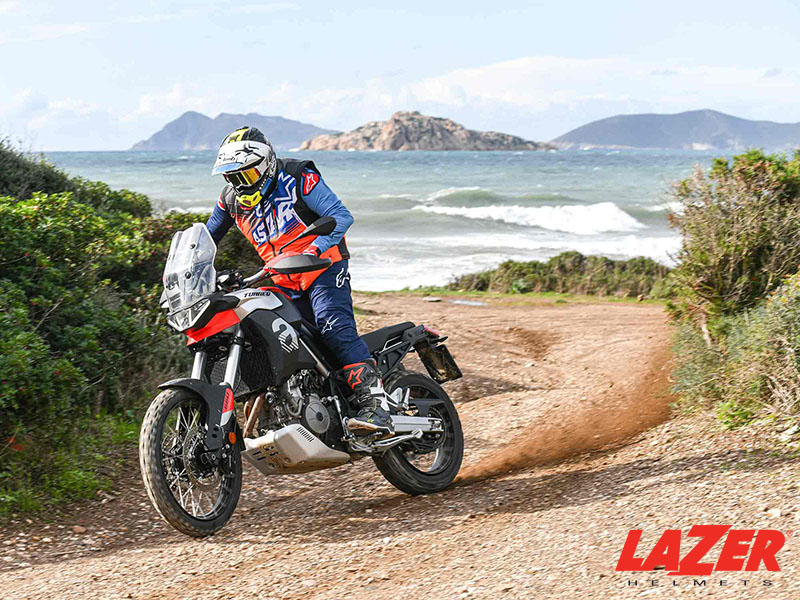 This option comes out on top regarding on-road usage. You can run on the road and then hit the trails due to "dual" features such as spiked tires, large fuel tanks, comfortable seats, luggage racks, etc.
Enduro bikes
High performance and horsepower make it ideal for endurance or off-road racing. At a substantial price range, they offer great equipment such as premium suspension, speedometer, horn, etc.
While it is possible to register on the road with some modifications, the less comfortable attributes are meant for off-road use.
Trail bikes
If you fall for this choice, you get the best of both worlds: on-road and off-road use. Despite the decline in popularity in recent years, newbies and low-budgets are still in a state of lust for it to take advantage of their favorite features such as low saddle height, soft suspension, already registered, etc.
Ag bikes
As its name suggests, this bike frequently appears in rural areas. It is often used to transport agricultural supplies, animals, and harvest products. For this purpose, manufacturers install additional brackets and focus on durability for their outcome.
Supermoto bikes
Originating from the trail or enduro bikes, this option undergoes modifications to possess road riding features such as small wheels, upgraded brakes, tall gears, etc.
Not Registerable Bikes
When prioritizing street legitimacy, sidestep the following names: motocross bikes, trials bikes, ATVs, and pit bikes. Their aggressive looks and performance cause them to fail to pass the registration round no matter how hard they try.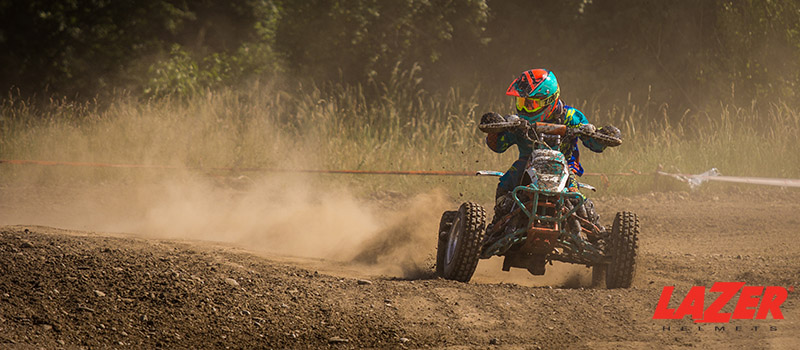 Is Dirt Bike Street Legal?
No. This vehicle is illegal to travel on public roads or highways in many countries.
Besides vehicle type, local laws have much to do with road use eligibility. Consider both of these factors before making modifications; otherwise, all your efforts may not pay off.
Where You Live Determines The Legality
Researching mountain bike laws is never easy, as regulations vary from place to place. Sometimes, lower-level governments in the county, town, or city add specific requirements, complicating the transition. It may take a while to look it up, but do not miss it.
America
The laws vary in states. But most of them accept dirt bikes after modifications. Take California, for example:
According to OHV Regulations, a vehicle on the road in California must meet certain requirements regarding its exhaust system and necessary functions. Specifically, the things you must do before applying for a permit include the following:
Get certified by the California Air Resources Board (CARB): Your vehicle's technology and year of manufacture determine its active time and permission for road traveling.
In detail, only bikes launched in 2003 or later receive a green label and are ready to operate for 365 days. Meanwhile, invalid vehicles that do not meet the emission standards get a red sticker and are rejected to travel on the highways even after they have been modified.
Install the following accessories if your bike does not already own them: mirrors, function lights, windshield, and turn signals
In comparison, the Texas government sets strict regulations for off-highway vehicles (OHVs). Local law only enables dual sport bikes to enter the licensing process and requires a long list of DOT-approved accessories, including tail lights, fuel tanks, side mirrors, headlights, horns, etc.
Even if you ride your bike to OHV venues or personal property, you must register for a decal beforehand. The Texas Parks and Wildlife Department regulates specific public places that are licensed for your riding.
According to our quick search, most other governments apply similar regulations to make dirt bike streets legal. You should update the latest requirements from the website or visit the motor agency in your state for the most accurate and complete information.
Still, New York set the most strict regulations on dirt bikes. It can be said that these bikes are completely illegal in this state. Only when you own a super spacious property (to the point that you can freely roam around it with your dirt bike) can you actually ride this vehicle. But this sounds like a pipe dream because such a large area is incredibly rare in this populous state.
UK
Like in the US, mountain bikes are not legal in public places unless they undergo physical changes. However, the paperwork is much more complicated such as:
Certificate of Newness (so-called Year of Manufacture Letter or Certificate of Conformity)
MOT exercise
NOVA declaration
V5 Log Book
Obtain number plate and insurance
Australia
To bring dirt bike to the road in Australia, you must possess two important factors, which are explained as follows:
Driver's License: You must obtain a Provisional license for 250cc motorcycles.
Full Registration: Asking for recreational purposes is only for off-road driving. It calls for a complete procedure if you want to travel on the highway or in a residential area.
As per The Australian Design Rules, which speak for vehicle safety, emissions, and anti-theft, the list of unregistered dirt bikes mentioned above also applies in this country.
Why Are Dirt Bikes Road Illegal?
The common feature of the listed regulations is that they require an additional set of necessary accessories. This points out one of the reasons why the original models could not be suitable for driving on the road.
Dirt bike manufacturers often remove unnecessary parts for "leisure" purposes to limit weight gain. Instead, they focused on upgrading the suspension, transmission, and spiked tires that ran counter to the demands of on-road commuting.
Additionally, a dirt bike uses a two-stroke engine which produces a decent amount of power for jumps and muddy terrain. Like a double-edged sword, it has emissions that exceed environmental standards. Hence, you must make up your mind about trade-offs before making physical changes.
What Does A Dirt Bike Need To Be Street Legal?
Now you know what to do but still wonder how to check all the boxes? Keep scrolling down to determine how to make a dirt bike street legal by modifying mechanical necessities.
Headlights
Most transportation agencies require DOT-approved headlights to fulfill several specific features, such as the following:
Switch back and forth between light and low beam
Ready to work 24/7
It glows well but does not dazzle other traffic
Its switches are accessible, preferably on the left side of the steering wheel.
Not only to fulfill your registration, but a headlight also clears your view to keep a safe distance. We recommend LEDs for best performance; unfortunately, this option costs an arm and a leg.
On the bright side, you can search for a used item on eBay, FB Market, or Craigslist, which has provided us with economical choices in good condition.
Tail Lights
When you join the highway, forgetting the taillight puts you in danger. Adequate preparation allows passersby to judge your position and deceleration actions.
A correct installation should include the following items: rear lights, brake lights, and license plate lights. Some cottages even set more detailed regulations, such as an included battery for maintaining the operation for at least 20 minutes.
As a general recommendation for motorcycle lights, LED options deserve your first consideration due to their outstanding performance, longevity, and durability. You can find products that meet these three criteria right on Amazon for under $20. We also do not recommend paying more than $40 for this part.
Also, remember to connect the tail light to the front and rear brakes. If you have no idea, the banjo-bolt switch that adds extra brake pressure will be of great help.
Horns
There is no consensus on local regulations on a standard whistle. Some require electrical items, while others only mention a horn in their requirements.
Technically, you may use these legal loopholes to equip one to your preference, but an electric horn for all-around adaption will be your best bet. They often consume less than 10 amps and cost under $10. All these features do not harm your wallet or charging system.
Mirrors
Most governments require motorcycles to have at least one rear-view mirror to show what's happening behind them. Buying a quality one requires searching, as some cheap options have poor reflection and loose attachments.
Some riders prefer low-profile mirrors to match the classic look of their vehicle. However, a wide-angle option is advisable to reduce blind spots.
If you do not feel uncomfortable with the mirrors, it is best to set up two on either side of the steering wheel. This increases your visibility, and a set tends to be more cost-effective than two single ones.
Turn Signals
This item belongs to the gray area of motorcycle regulations. Some localities accept manual signaling, but it does not come in handy in the dark and bad weather. Another minus is that this action hinders your over-the-wheel control.
Other Accessories
Some parts are rarely mentioned as street legal, but they can get you into trouble during a police check. You're better off budgeting for the tires, fuel tank, and license plate holder and getting the whole setup for your horse. A well-equipped shows your good manners and keeps you safe.
Besides, you should add some optional items such as a speedometer, street gear, stand, or battery to the cart. These features reinforce your smooth and comfortable riding experience.
Things To Consider When Taking Your Dirt Bike On-Road
Places You Get To Go
Can you ride a dirtbike on the road if you do not comply with the above requirements? Chances are you are not permitted to make your dream come true. However, you can legally experience high speeds in the following places:
Motor speedway:
Riding dirt bikes here is like a fish to water; you can speed up without legal issues. Note that some venues may ask for a competition license.
State trails or riding parks:
Even when you get a riding license, you must find out the regulations in each location. While some do not impose any requirements, others only serve exclusive members who pay a certain fee. Installing spark arrestors when you prefer to take the first route is important.
Be a good citizen and follow the rules because nothing can make up the aftermath of a wildfire.
Personal property:
Your freedom can run wild in your private places. If you hold a legal title, get permission from the owner to legalize your presence. However, you still have to comply with pollution and noise regulations.
Your neighbors can report your disturbance to the police, and you may be banned. Installing spark arresters or visiting locations far from residential areas is best.
Adjust Your Riding Style
Off-road skills are a completely different story from on-road riding. Though the terrain lacks sharp turns or potholes, never lose vigilance due to sudden obstacles, especially other road users.
Riders need to pay more attention to bicycle handling. You can rarely max out, but keep a safe distance from other vehicles. Riding too fast or too slow brings problems to riders.
If you perceive a dirt bike as a companion for your daily commute, it will help to take short trips until you know the rules of inner city traffic.
FAQs
Do You Need A License For A Dirt Bike?
Maybe. Some US states and countries require a driver's license from riders. However, the majority mainly place age restrictions or ask for custodians of minors. A small group of governments takes on off-road driving training certificates.
Can I Ride My Dirt Bike In The Neighborhood?
No.
Unfortunately, your actions are illegal in most neighborhoods. The engines of dirt bikes make noise and emissions that annoy the residents, and you get a ticket for these inconveniences. However, some places like Florida, Georgia, or Indiana may consider your permission with some strict conditions.
See more: How To Get Motorcycle License Endorsement In Florida?
Can You Ride A Dirt Bike All Year Round?
Yes.
The manufacturing techniques of dirt bikes allow them to last for 12 months, no matter if the weather is rain or snow. However, some states enforce labeling policies that determine vehicle activation times based on emissions standards that may prohibit your driving for certain seasons.
Conclusion
Can you make a dirt bike street legal? It's a yes if you own a registrable vehicle and comply with local government regulations. As a personal preference, we had no trouble installing and registering, but the process took longer than expected.
A piece of advice is to carefully refer to the requirements before coming to the traffic agency. Otherwise, you may have to go back and forth to complete all the essential steps.